Suzuki updates Across PHEV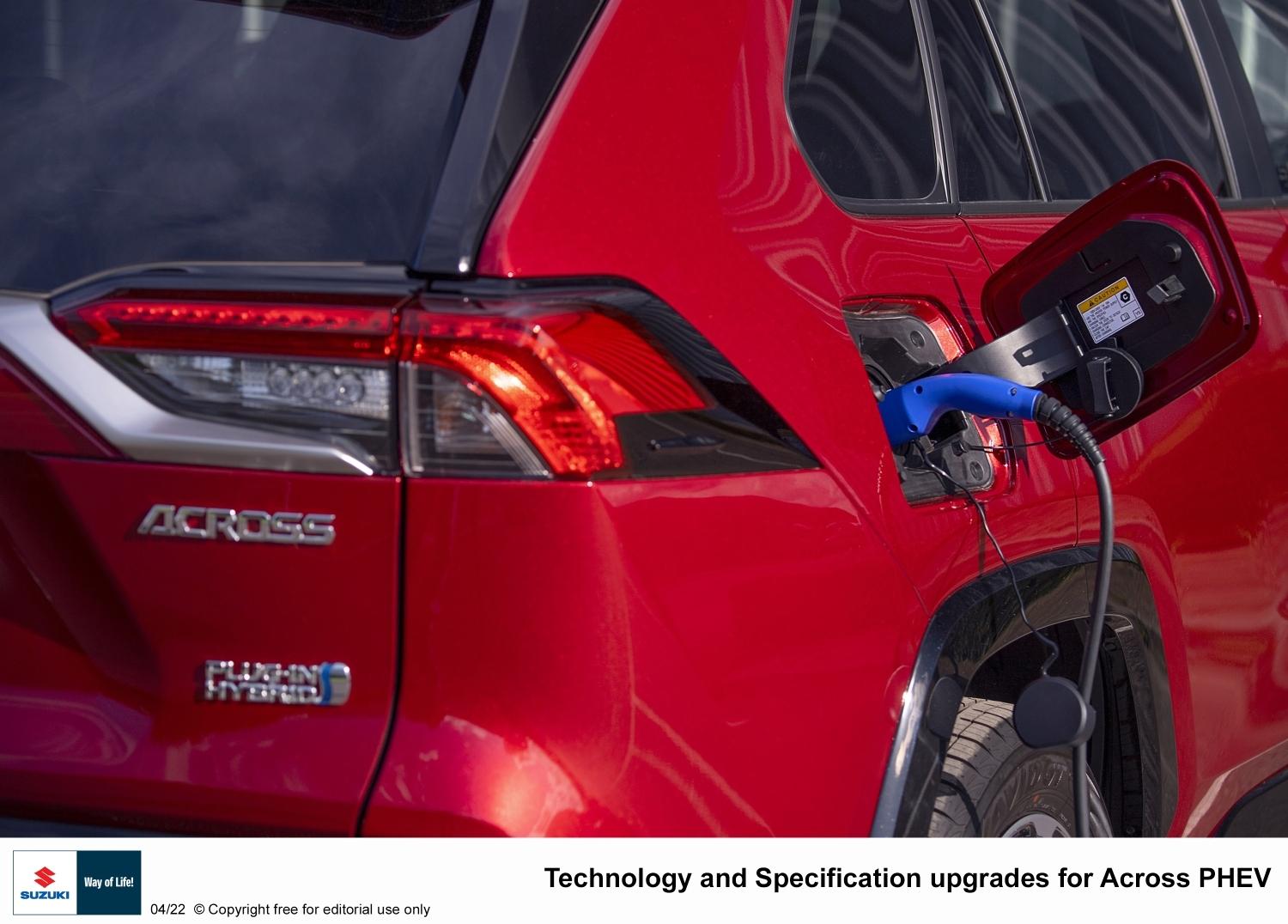 Suzuki's Across plug-in hybrid (PHEV) is being updated for 2022 with a range of technology and equipment upgrades.
The most important change is the AC chargers, which has grown from 3kW to 6kW, cutting charging times. Suzuki says that if a 32A charge facility is used, battery charging time is reduced from 5.30 hours to around 2.45 hours. Using a lower-rated 16A home or public point will take 36 minutes less, bringing it down to less than five hours.
The PHEV system provides an EV range of 46.6 miles from its 18.1kWh lithium-ion battery. That's matched to a 2.5-litre petrol engine for a combined output of 134kW and 270nM of torque.
Trim upgrades
Suzuki has also changed the front fog lamps, rear cabin light and luggage compartment lights to LEDs to aid efficiency, and changed the USB ports to type C for greater compatibility. The Across is now available in White Pearl Crystal Shine, Silver Metallic, Attitude Black Mica, Sensual Red Mica, Grey Metallic and Dark Blue Mica, with no extra charge for pearlescent or metallic hues.
In the mode
The PHEV system has four modes – Default EV mode, Auto EV/HV mode, HV mode, and battery charger mode which the driver can select depending on driving conditions and battery status. As you've probably guess EV mode is driven purely by electric motors. In Auto EV/HV mode or HV mode, the engine contributes to power delivery when required (such as when you plant the throttle). To store electricity for EV mode when the charge is low, the battery charger mode runs the engine to fully re-charge the battery.