Supermarkets are leading the way with public EV charging points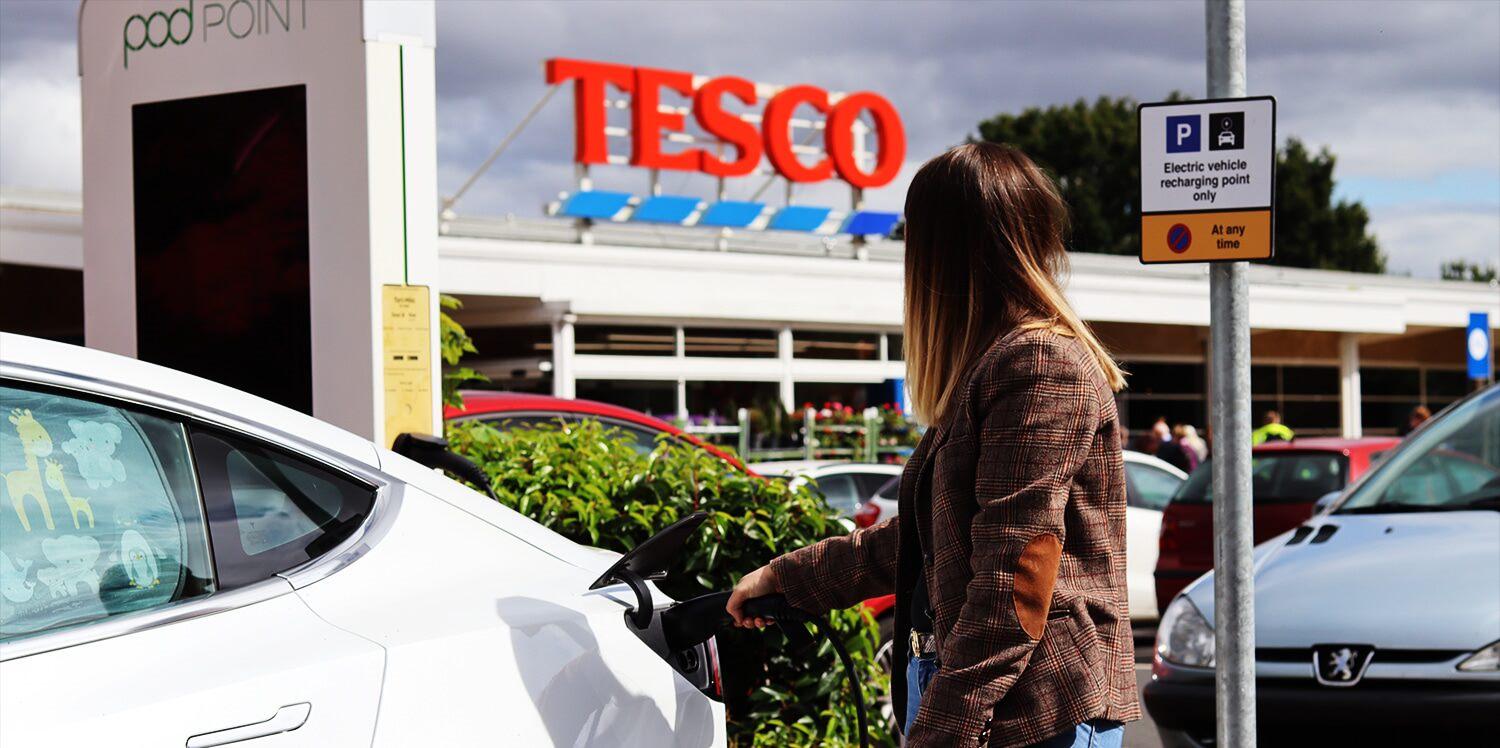 Almost 1,000 new electric vehicle charging points have been installed at UK supermarkets in a little under two years
When it comes to finding a public electric vehicle charging point, supermarkets across the UK have certainly stepped up to the plate by providing almost 1,000 during the last 21 months.
The latest data taken from the Zap-Map database of public charging points offers happy viewing for all EV drivers nationwide. Supermarket charge points have increased by a massive 85% to 2,059, compared to 1,112 in January 2020. And, out of all 26,000 public charging facilities across the UK, almost 8% are now located at a supermarket.
Top installer is Tesco, which added 641 devices to increase its total number of public chargers to 922 across 4,008 stores, well ahead of its nearest rival Asda which has 246. Morrisons added charge points at 112 stores, meaning 201 of its stores are equipped with an EV charging point. That's 40% of its stores that offer EV charging and the greatest amount of any of the major supermarkets. The data reveals that other than Tesco, Morrisons, Asda and Lidl, other supermarkets haven't decided to invest further in EV charge points for customers.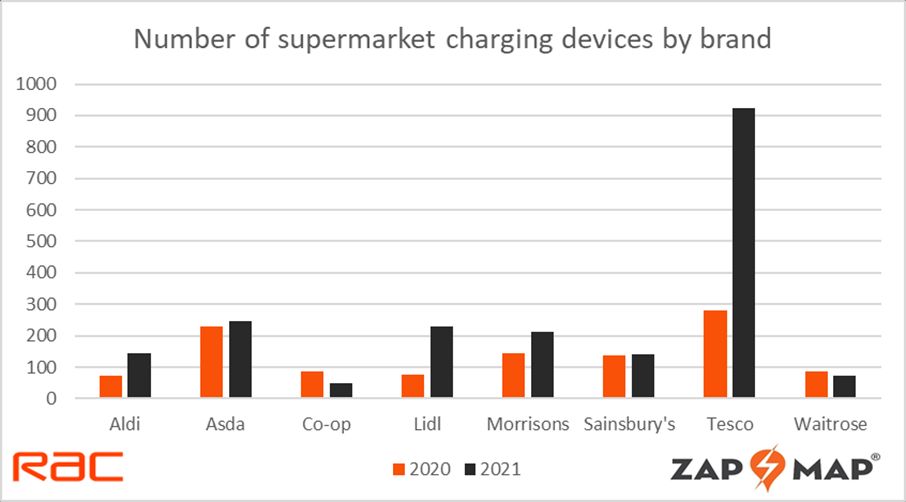 Since 2020, around 280 rapid chargers were installed and by September 2021, there were 454 of these devices located at a supermarket. Morrisons led the way by installing 197 rapid EV chargers, ahead of Lidl who provide 150. Although Tesco may have more charge points, it falls incredibly short of rapids, and offer only 64 across all of its stores nationwide.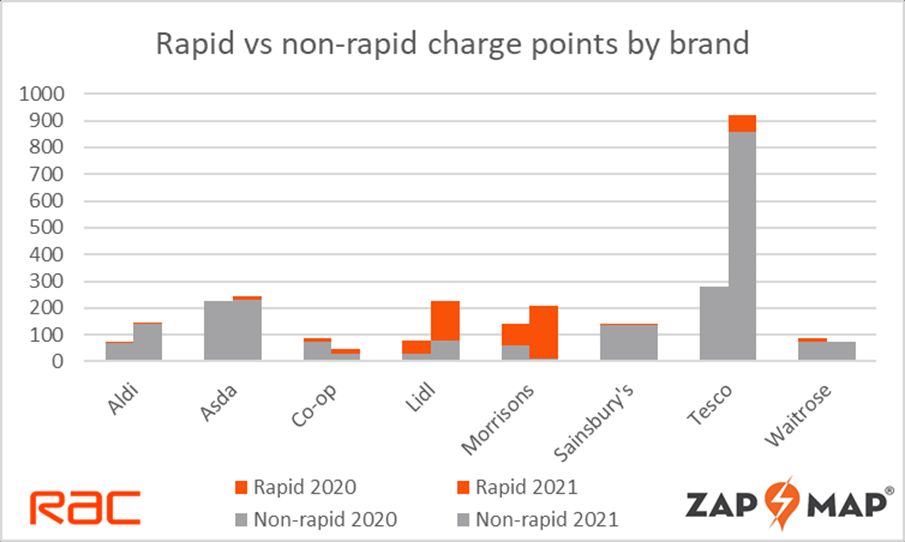 Co-founder of Zap-Map, Melanie Shufflebotham, said: "Over the past 12 months there has been more than 130,000 new drivers of 100% electric cars on UK roads and usage of public charging has surged since the lockdown has eased. To support the increased demand, more charge points will be needed in the future, so it is encouraging to see the progress made by the supermarkets."
Shufflebotham also added: "As we move towards 2030, it will be important for supermarkets not only to accelerate this roll-out but also to ensure that the consumer experience is as good as possible by providing 'open-access' and simple payment options."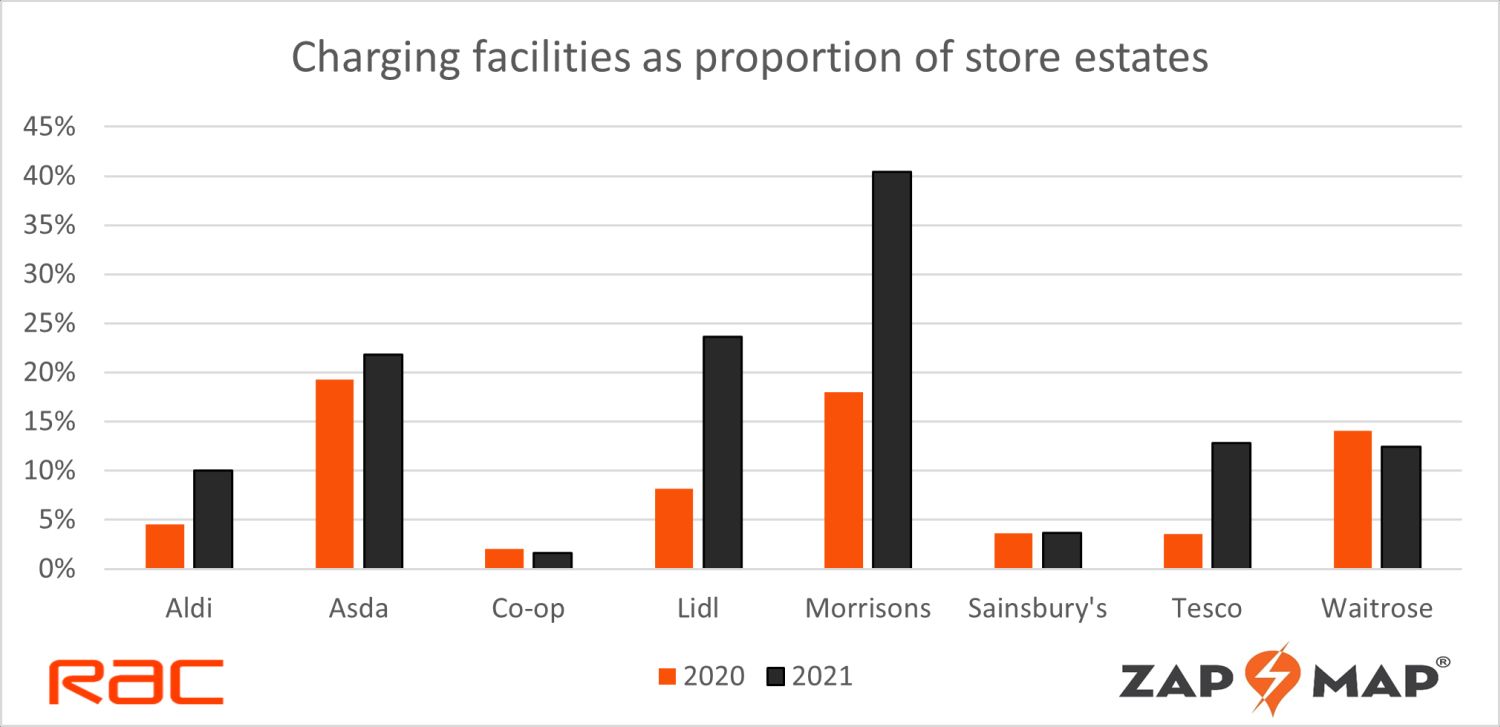 Compare many of the UK's biggest rapid and destination charging networks side-by-side and get a breakdown of cost per mile, single charge and trip using our cost comparison tools.