SMART premieres all-new EV compact SUV – the #1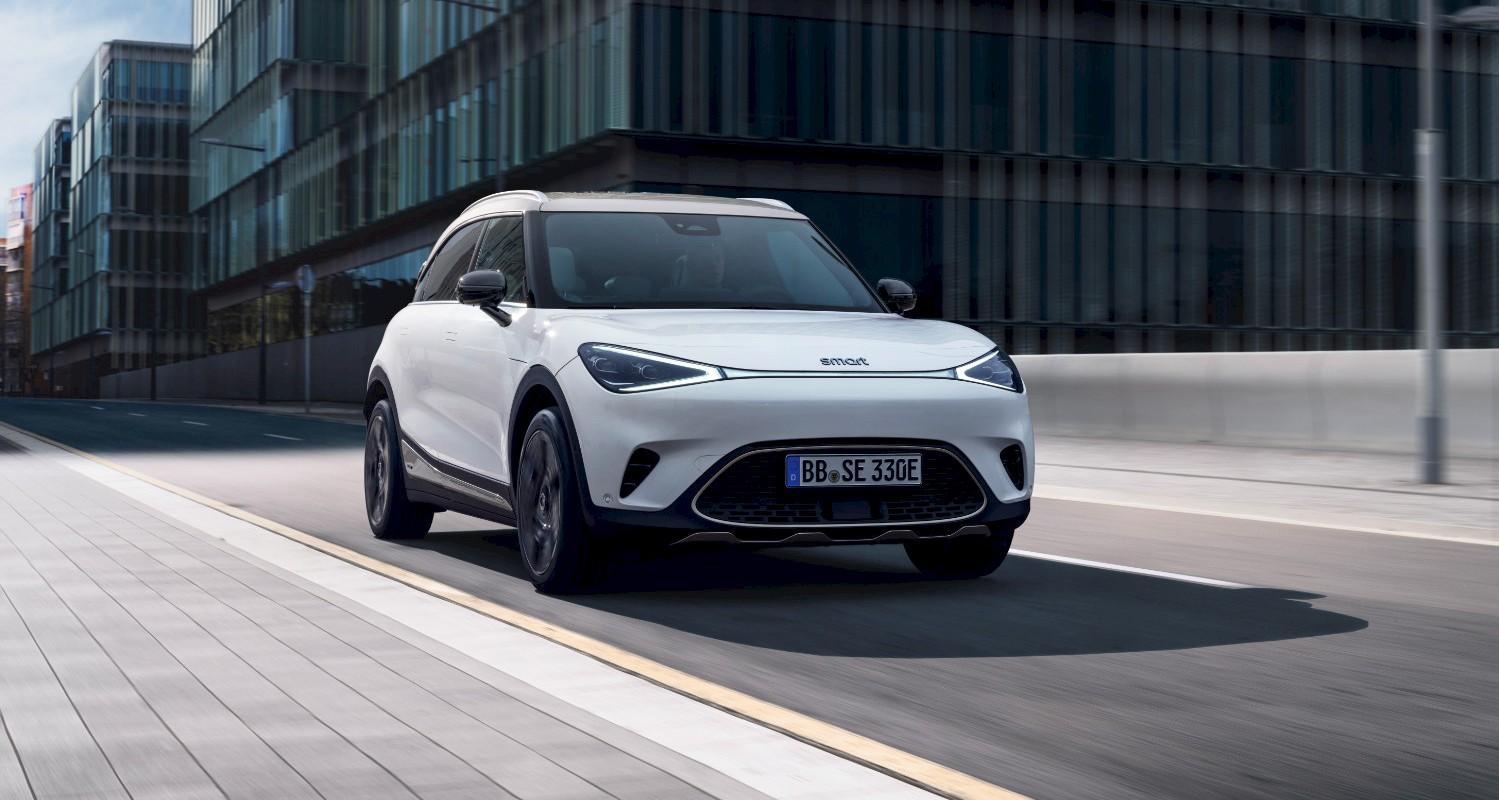 Say hello to the new Smart #1, an all-new compact SUV. The brand has had mixed fortunes since its 1990s debut, but a promising range marks this out among other small EVs.
Smart says it has a range of between 260 and 270 miles, and charges at 22kW (AC) and DC (150kW). That means charging from 10%-80% takes around three hours using a 22kW AC charge point and less than 30 minutes using a 150kW DC rapid charger.
The electric motor powers the rear axle only, and the NCM battery comes in at 66kWh. This is good for 272PS (around 270bhp) and 343Nm.
The top speed is 112mph, but more usefully, or frighteningly, depending on the sci-fi novels you may have read, 75% of the car's ECUs (Electronic Control Unit) can be updated OTA (over the air).
So what cool stuff is there?

Smart is all about the lighting – not only is there a 'halo' panoramic glass roof but there's customisable ambient light with 64 colours and 20 illumination levels, for those moments where you want to recreate your raving youth awaiting a recharge at the motorway services. There are also Matrix LED headlights and Beats audio system with 13 speakers, including a subwoofer.
Perhaps more practically, the seats split 60:40 and can move forwards up to 13cm to allow more boot space.
More fancy features include a digital key with remote car control, concealed door handles and a 12.8inch touchscreen display. The driver assistance programmes include adaptive cruise control with Stop & Go function, active lane-keeping system, blind spot assist, highway and traffic jam assist, auto parking assist and adaptive high beam assist.
Help Choosing a Charger
Home charging is one of the cheapest and easiest ways to charge your electric vehicle. And, if you're not sure where to start when choosing a home charge point, our
help choosing a charger tool
can help!
When can I buy it?

The car's homologation process isn't finished yet – that's due at the end of this year and more details on pricing will be due then.