Skoda previews future Enyaq Coupe iV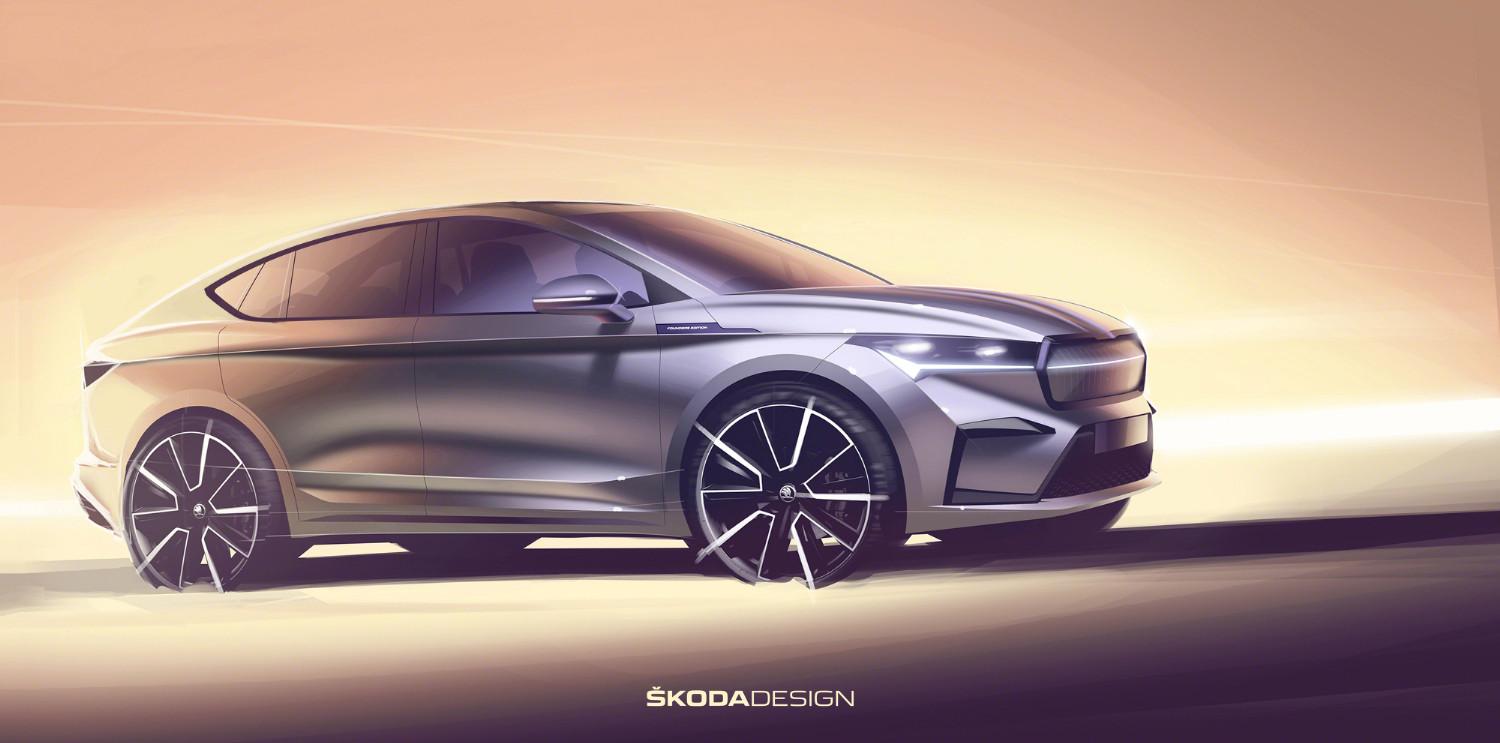 Later this month, Skoda is to unveil the Enyaq Coupe – a coupe variant of the all-electric Enyaq iV.
The new car is underpinned by the Volkswagen Group's Modular Electrification Toolkit (MEB). According to Skoda: "Side skirts painted in the body colour and large wheels give the new, four-door flagship model a powerful appearance. The redesigned roofline enhances the elegance of the ENYAQ COUPÉ iV. From the B-pillar, the roof slopes gently towards the rear and merges seamlessly with the tailgate. The rear styling is dominated by ŠKODA lettering in block capitals below a sharp tear-off edge and the brand's signature C-shaped rear lights. The front of the ENYAQ COUPÉ iV is characterised by the large and striking ŠKODA grille and flat, sharply cut front headlights that accentuate the width of the vehicle."
Looks tasty, when can I find out more?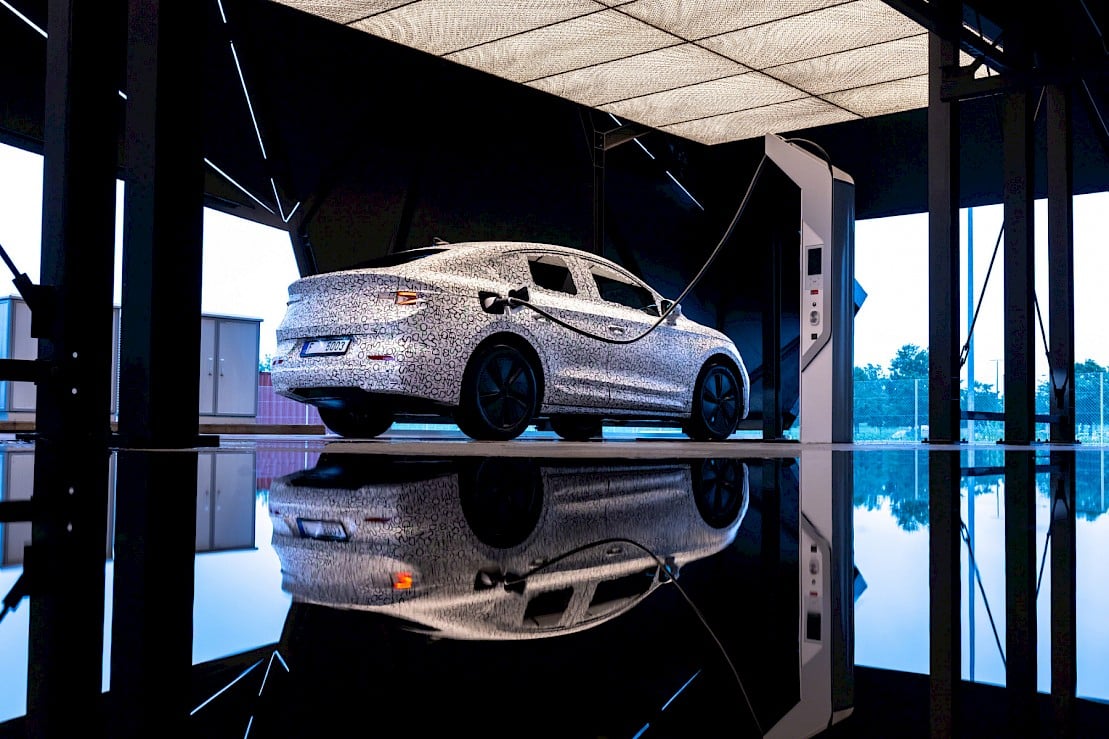 The digital world premiere is on the 31st of January in Prague. Skoda is tightlipped on pricing, but the original Enyaq has been well-received, with top marks from EuroNCAP crash testing and journalists alike.
Late last year, Skoda made up to 120kW and 125kW DC fast charging a standard feature on the ENYAQ iV 60, 80 and 80 SportLine models. The 60 model has a range of 255 miles while the 80 clocks in at 336 miles with the 80 Sportline scoring around 330 miles of range (WLTP).
But what about the Coupé?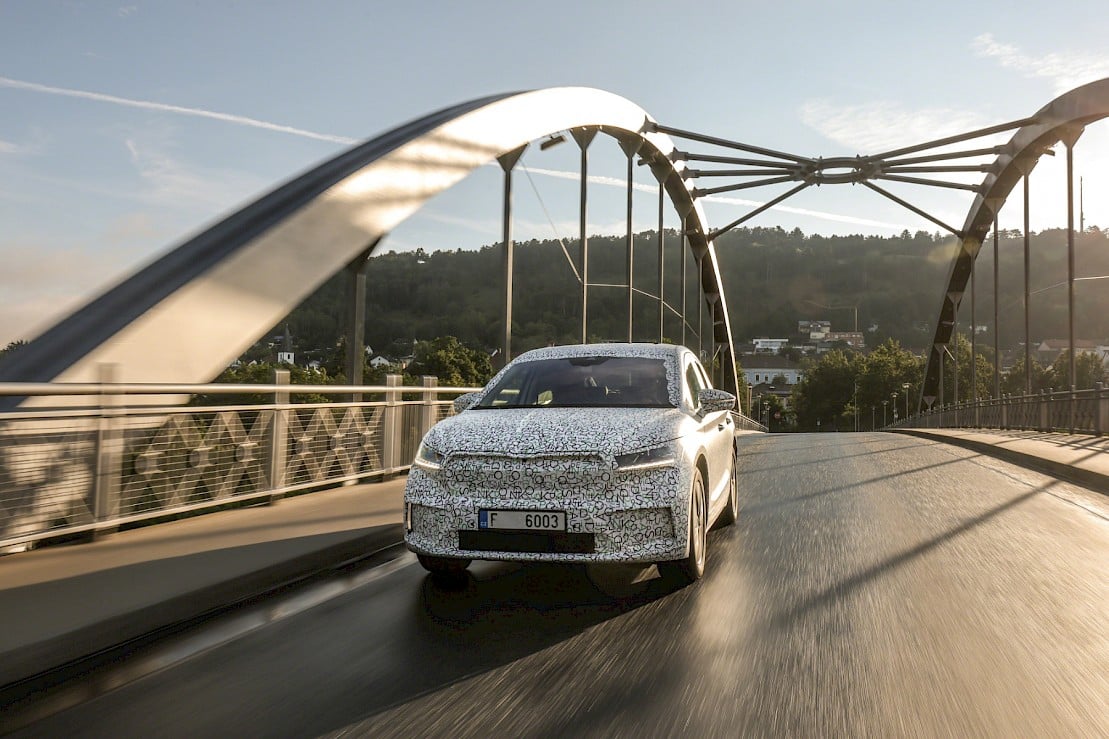 There will be a choice of three powertrains - the Enyaq Coupé iV 60 and the Enyaq Coupé iV 80 both with rear-wheel drive while the Enyaq Coupé iV 80x will be all-wheel drive. The Coupé also has a drag coefficient of 0.247. The Enyaq Coupé iV 60's lithium-ion battery has a capacity of 62kWh, of which 58 kWh net can be used. The electric motor produces 132kW and drives the rear wheels via a single-speed gearbox. The Enyaq Coupé iV 80 is also a rear-wheel drive, powered by a 150kW electric motor. When fitted with the larger 82-kWh battery pack (77kWh net) it can cover 332 miles (WLTP).
The Enyaq Coupé iV 80x has a larger battery, which powers a second, 80kW electric motor on the front axle, thus providing all-wheel drive with the combined power output of the front and rear motor producing 195kW. At a DC rapid charge point, the Enyaq Coupé iV 80x can charge at a rate of up to 125kW.