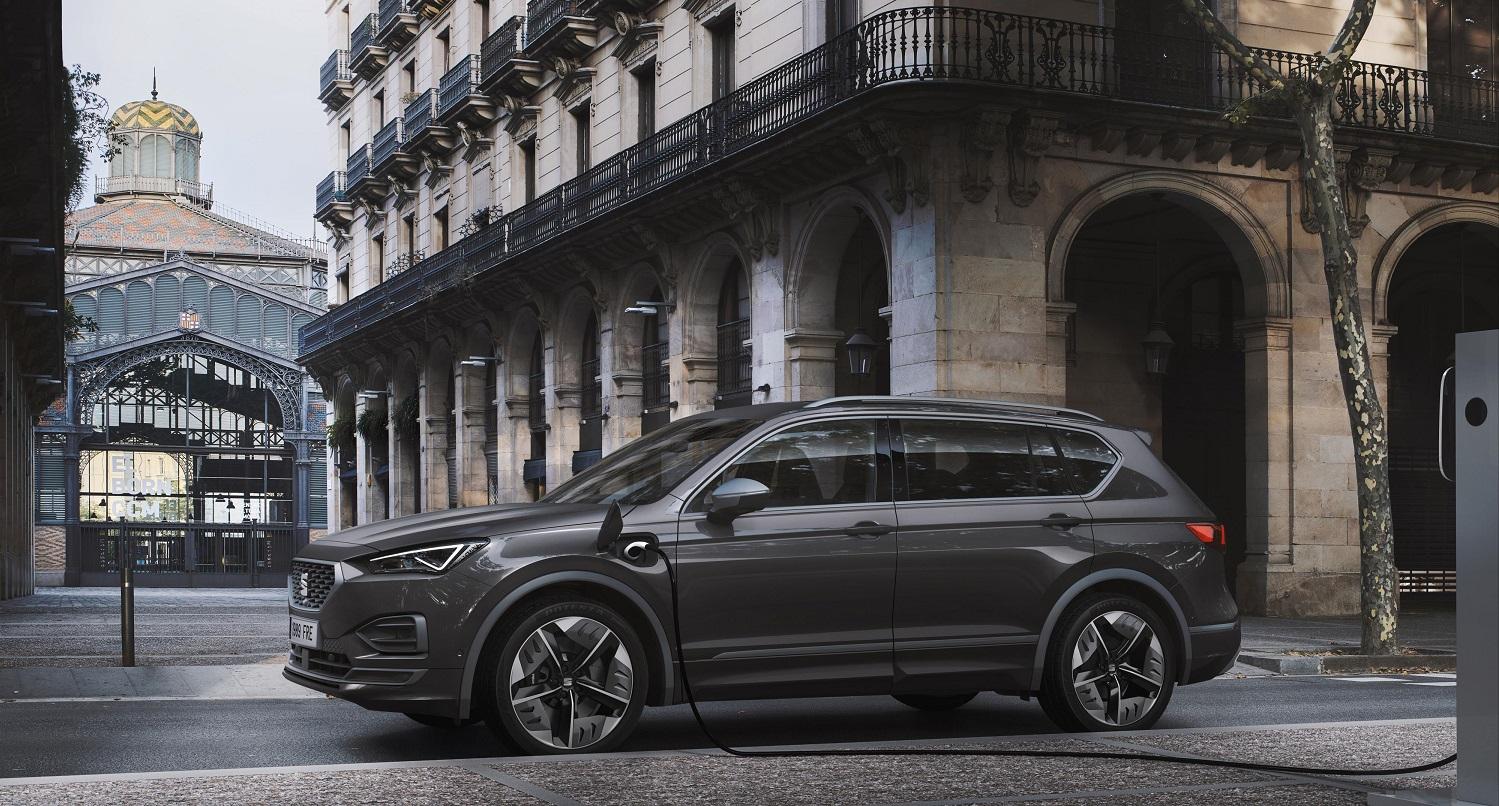 Seat unveils Tarraco SUV plug-in hybrid
28th Aug 2019 Danny Morgan
---
Seat has revealed a new plug-in hybrid version of its Tarraco SUV, which has an all-electric range of 31 miles. The new PHEV variant will be available to order in 2020.
The Tarraco, Seat's largest SUV and rival to the likes of the Skoda Kodiaq, is a seven-seater that is now seeking to capitalise on the transition to electrified vehicles. The new variant comes on the back of bumper sales for Seat, selling a record 369,500 vehicles in the first seven months of 2019.
The plug-in hybrid electric vehicle (PHEV) has a 13kWh battery, helping to improve efficiency and reduce emissions below 50g/km. Combined with the petrol engine, the vehicle has a total power output of 245PS and becomes the most powerful Tarraco in the range.
The PHEV powertrain comprises a 1.4 litre TSI 110kW petrol engine, 85kW electric motor and a 13kWh lithium-ion battery pack. As with other plug-in hybrids, drivers have a range of driving modes to choose from such as pure electric, hybrid mode and more. The pure-electric, zero-emission mode allows for around 31 miles.
The Seat Tarraco PHEV has a top speed of 134mph and 0-62mph takes just 7.4 seconds – not bad considering the size and weight of the vehicle.
The car is also available in the range-topping FR trim, with wider wheel arches, rear spoiler, 19" alloys, as well as other FR-trim touches.
The Seat Tarraco FR PHEV will make its public debut at this year's Frankfurt International Motor Show.