Rimac wraps up winter testing of the Nevera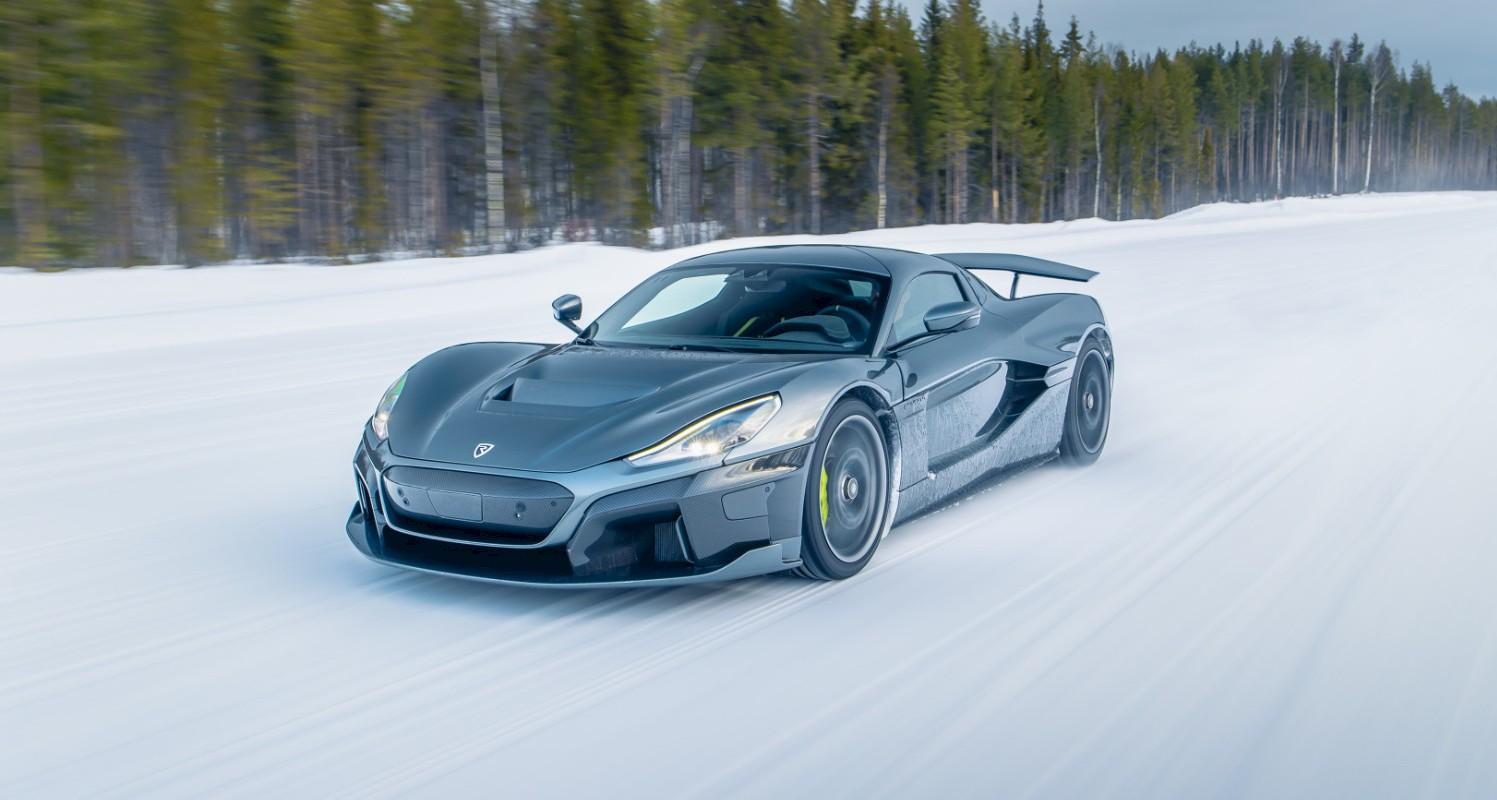 The Rimac Nevera is just a few months away from its first deliveries, but the manufacturer is still putting it through its paces with some last-minute fine-tuning.
The 1914bhp all-electric supercar has passed USA and EU homologation tests, but the team behind it headed to Pirelli's Sottozero Centre near the Arctic Circle in Sweden to run the rule over the ABS, ESP and torque vectoring systems in extreme temperatures.

It was an opportunity to try out the winter tyre – the Pirelli P Zero Winter, developed in tandem with Rimac. In summer, the Nevera wears Michelin Pilot Sport 4S rubber.
"Testing on a low grip surface like this allows us to make consistent and accurate observations on how our systems are performing in low temperatures," says Bugatti Rimac Chief Test and Development Driver Miroslav Zrnčević.
"Things happen much more slowly than they would do on asphalt, and we have nice, even, smooth handling tracks so we know the data we get isn't affected by surface imperfections or temperature swings. After these two weeks of testing, we're happy to see exactly the results we wanted to achieve." Miroslav continued.
The Nevera is powered by a 120kWh 6960-cell battery with a quad-motor powertrain that produces up to 1914bhp and 2360Nm of torque, which delivers a 258mph top speed, 0-62mph in 1.85 seconds and a 0-100mph speed of 4.3 seconds, making it the fastest-accelerating car in the world. Just 150 will be built.

"For us, this cold weather testing process was an opportunity to put the final 0.1% of polish on the Nevera, ensuring it's perfect as soon as our owners begin to receive them in just a couple of months," says Mate Rimac, CEO of the Rimac Group.
"Even after two weeks spent at temperatures of about -15°C (5°F), and a fairly demanding testing regime, our validation prototype performed at 100% throughout, so we know that all our core systems can perform reliably even in extreme conditions. What we also wanted to develop was a car that could be driven and enjoyed equally by someone who isn't the most experienced driver right up to a seasoned racer. Finding that balance of creating a rewarding, but safe, drive in a 1,914hp car with four independent electric motors while also building a chassis that delivers delicate on-the-edge adjustability has been our goal from day one, and as our final stages of testing come to close, I can confidently say that's exactly what we've achieved with Nevera." Mate continued