Rimac and Bugatti combine to form exciting new joint venture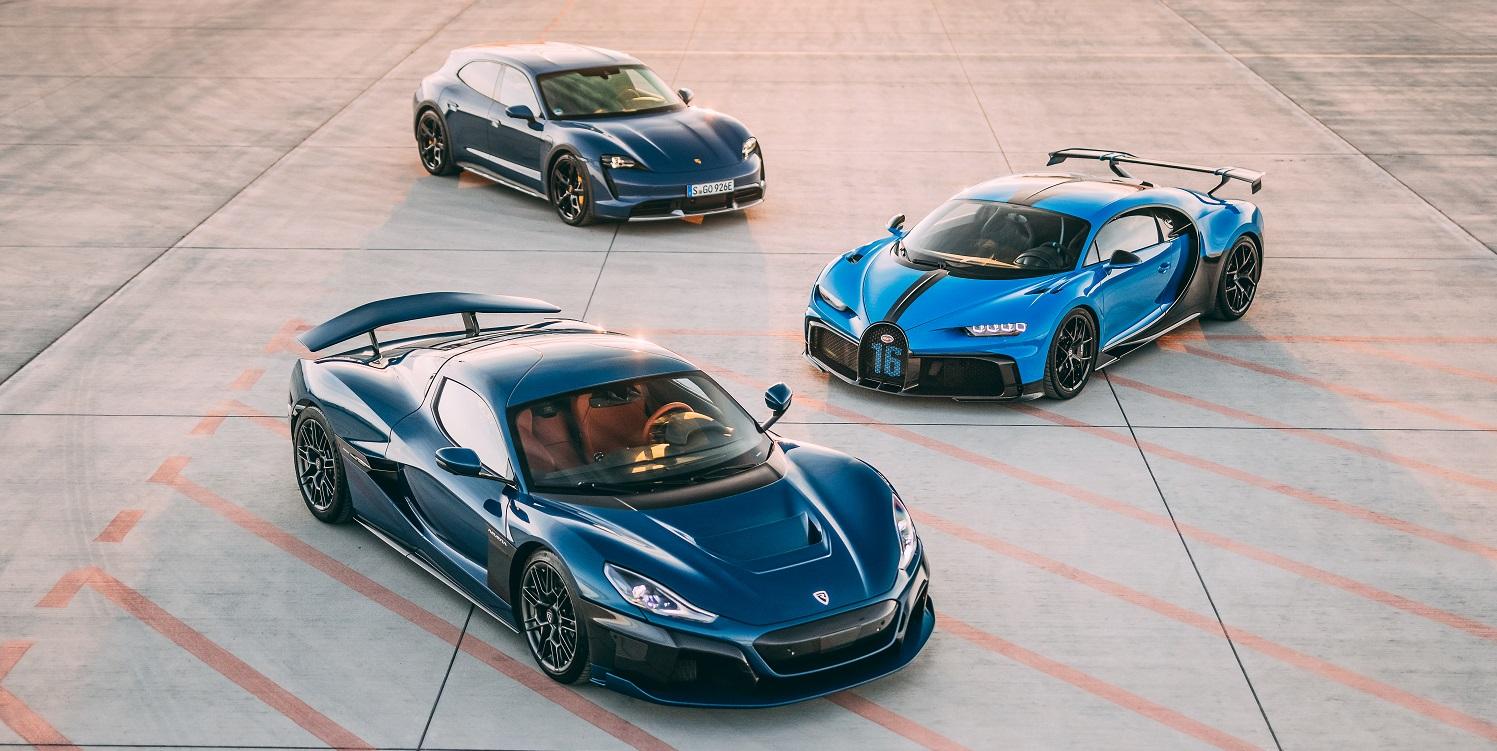 Rimac and Bugatti are to join forces in the form of a new venture called Bugatti Rimac, marking an incredible milestone in the journey of the EV start-up.
The rumours were true. Rimac and Bugatti were working on something and that something is a new company called Bugatti Rimac.
The new venture means the two businesses will share expertise and resources on new projects, though you won't be seeing Bugatti-badged Rimac's or vice versa.
The two companies will retain their existing facilities and HQs – essentially they will still make their own vehicles as Rimac Group and Bugatti still exist in their own right.
The announcement continues the remarkable journey for Croatian start-up Rimac, which was founded by Mate Rimac in his garage only 10 years ago.
The company has gone from strength to strength producing some of the world's fastest EVs with its latest – the Nevera – eating up world records for breakfast.
But it's Rimac's expertise and technology development that has become the foundation for much of its growth. With investment from Hyundai, Porsche and others, the company has worked with some of the world's largest automotive businesses.
To retain this function, Rimac Technology will be spun off into its own company with Rimac Group wholly owning it. Rimac Group, which is majority owned by Mate Rimac (37%), followed by Porsche (24%), Hyundai (12%) and other investors (27%), will take a 55% stake in the new Bugatti Rimac joint venture.
Porsche has the remaining 45% stake in the firm, which will eventually operate from its new HQ in Zagreb, Croatia. Bugatti Automobiles and Rimac Automobili will operate out of the joint venture.
Mate Rimac, Founder and CEO of Rimac Automobili said:
"This is a truly exciting moment in the short, yet rapidly expanding history of Rimac Automobili. Rimac and Bugatti are a perfect match in terms of what we each bring to the table. As a young, agile and fast-paced automotive and technology company, we have established ourselves as an industry pioneer in electric technologies. Bugatti, with over a century of experience in engineering excellence, also possesses one of the most exceptional heritage of any car company in history.
"We have just launched our latest hypercar – the Nevera – to universal global acclaim. I can't begin to tell you how excited I am by the potential of these two incredible brands combining knowledge, technologies and values to create some truly special projects in the future."