Report insists that further training of EV technicians is now urgent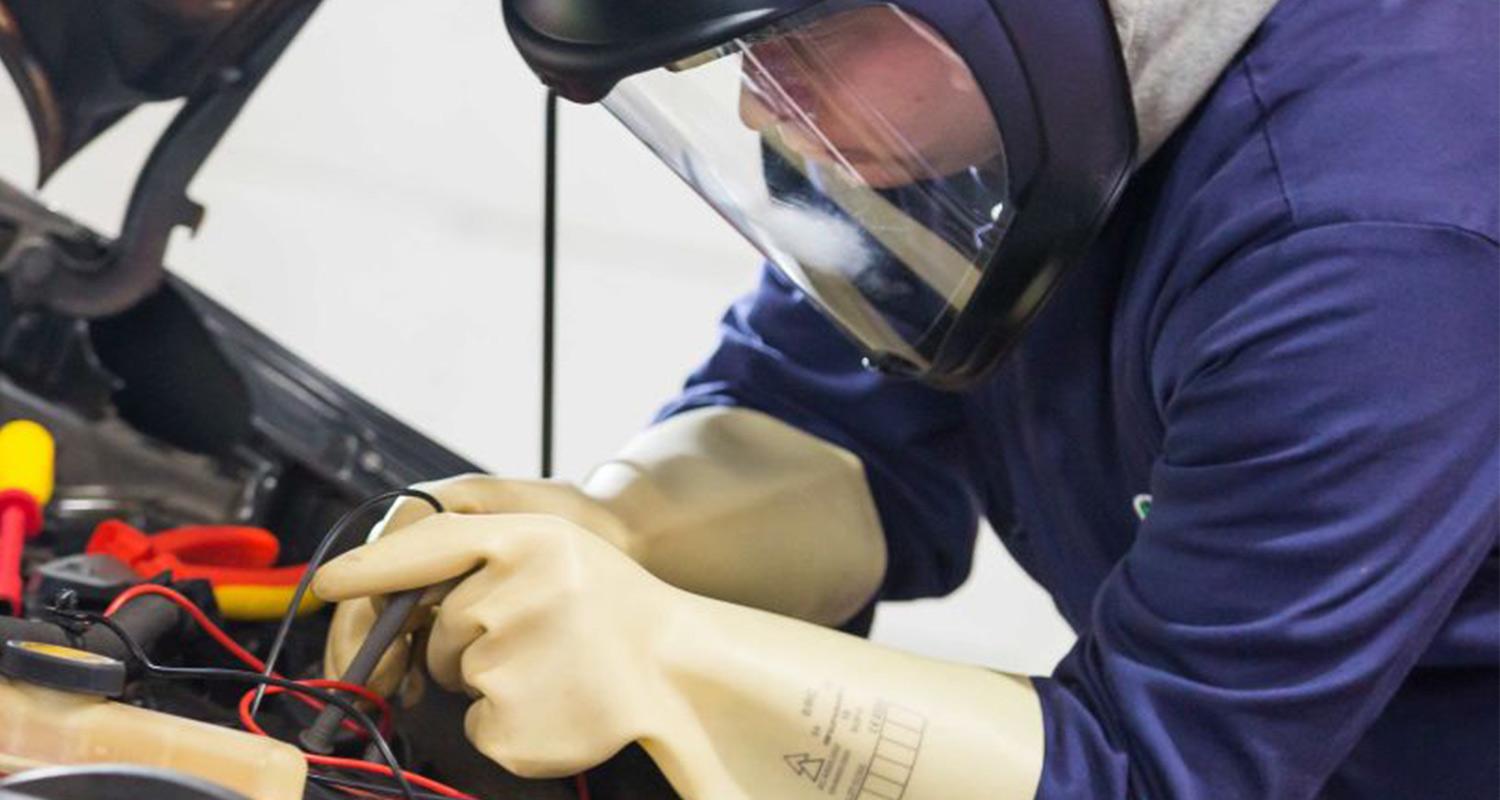 Institute warns that the UK's number of skilled electric vehicle workers is not enough and needs to increase before 2030
Manufacturing of electric vehicles across the UK is rapidly increasing ahead of the Government's plan to halt production of petrol and diesel cars by 2030. However, a report published recently by the Institute of Motor Industry (IMI), is suggesting that at least 90,000 qualified automotive technicians will be needed to keep those vehicles moving.
But, as the adoption to EVs moves at pace, the IMI is worried there will be a shortfall of around 35,700 qualified EV technicians across the UK by 2030, and it will probably be noticeable as early as 2026. The IMI is also insisting that a £15 million investment from the Government will contribute massively towards training for a further 75,000 EV technicians.
Challenging picture
CEO of the IMI, Steve Nash added: "As of 2020, there were 15,400 qualified TechSafe technicians in the UK. That number represents just 6.5% of the UK automotive sector and was already giving us cause for concern. Our new analysis paints an even more challenging picture.
"The pace of EV adoption is accelerating, even while the issues around infrastructure remain a barrier. Once the charging network is fit for purpose, combined with electric vehicles becoming more financially accessible, the next big challenge will be how to ensure we have a workforce adequately qualified to provide the essential servicing, maintenance and repair to keep these vehicles safe on the roads. And that's where we believe government attention – and funds – should be focused now.
"Whether it's looking at incentives to retrain the existing workforce or ensuring that school-leavers and people changing the direction of their career are excited about the prospects of working in such a fast-moving sector, there needs to be a mind-shift in how to fix the widening skills gap. Significant investment is being ploughed into infrastructure, but the Government still seems to be ignoring the fact that without a skilled workforce, it will fail in its decarbonisation ambitions"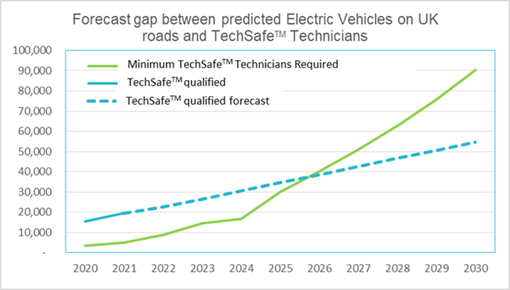 Nash concluded by saying: ""The current gaping chasm in EV skills not only presents a safety threat for those who may risk working on high voltage vehicle systems without appropriate training and qualifications; it also means the premium on skills could add to costs for motorists, creating another, unnecessary deterrent to the switch to EV.
"The Government wants the adoption of EV to continue at a pace – the investment in EV charging needs to be matched by an investment in EV skills training to help employers ensure the workforce is EV-ready and electrified motoring doesn't come at a premium."
Main image: IMI
Chart: SMMT