Renault starts public trial of autonomous "Zoe Cab" service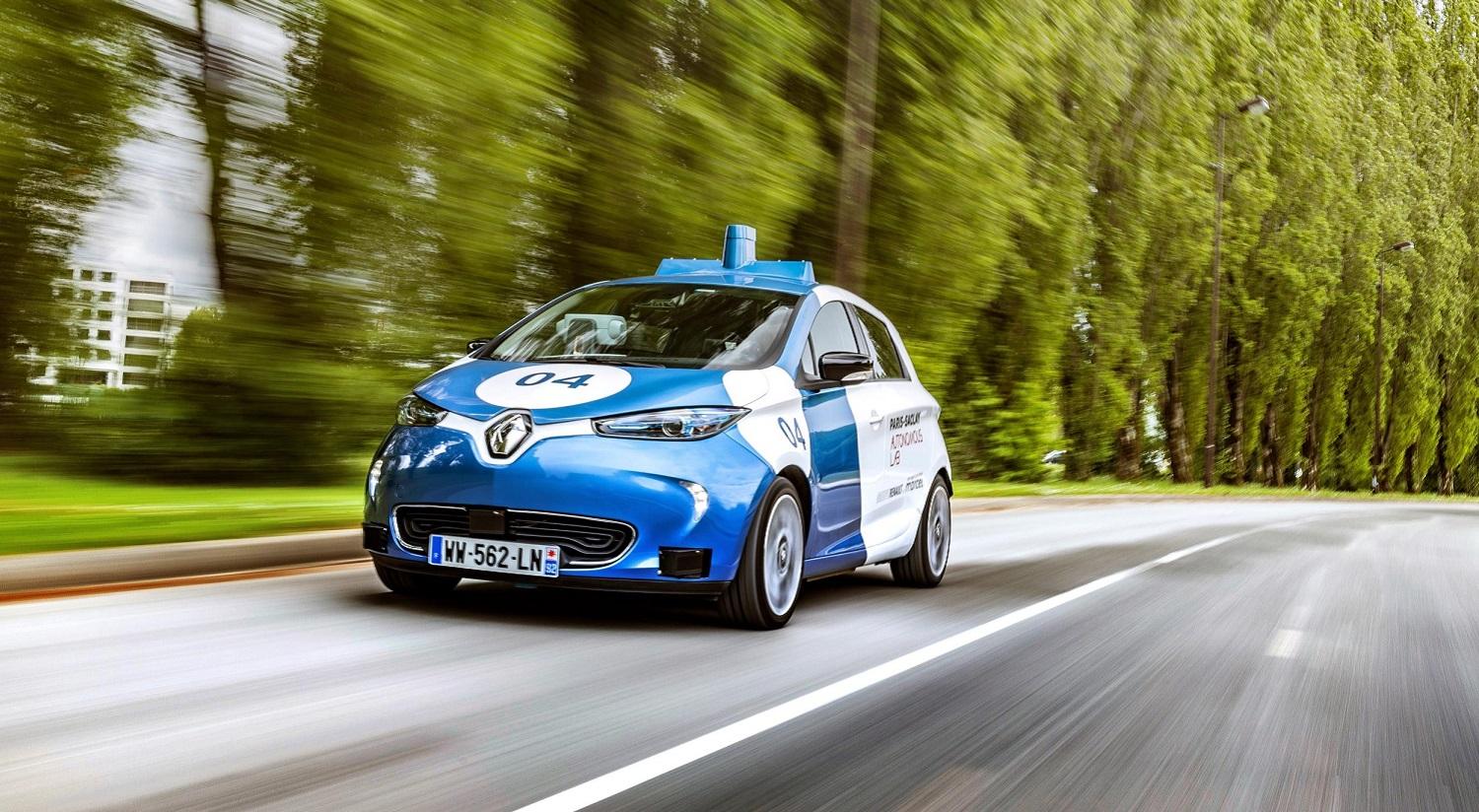 The autonomous Renault Zoe Cab prototypes will have their first "paying" customers as the public trial begins on the Paris-Saclay urban campus.
The trial will involve a panel of 100 people to test the prototype autonomous Zoe which has been modified to be used as a shared taxi.
The trial will take place as part of the Paris-Saclay Autnomous Lab project. The on-demand car service will run throughout the day transporting panellists around the campus in the fully-electric, modified Zoe Cab.
The Zoe Cab has been altered for a shared autonomous taxi service, including a larger passenger door that spans the length of the interior, allowing passengers to easily access the front and rear seats. The "driver's" seat is zoned off much like the front section in a traditional black cab.
The front passenger seat has also been modified to face backwards so passengers face each other.
The car seats are also fitted with individual screen, speakers and USB ports so each passenger has his or her own "private compartment".
Panellists taking part in the trial can "hail" the car or book it in advance using the dedicated smartphone app which allows users to indicate their location, destination and the number of passengers. In addition, the Zoe Cab can also stop en-route to pick up additional passengers or drop others off.
The trial runs from 14th October to 8th November 2019.