Renault adds plug-in hybrid option to Mégane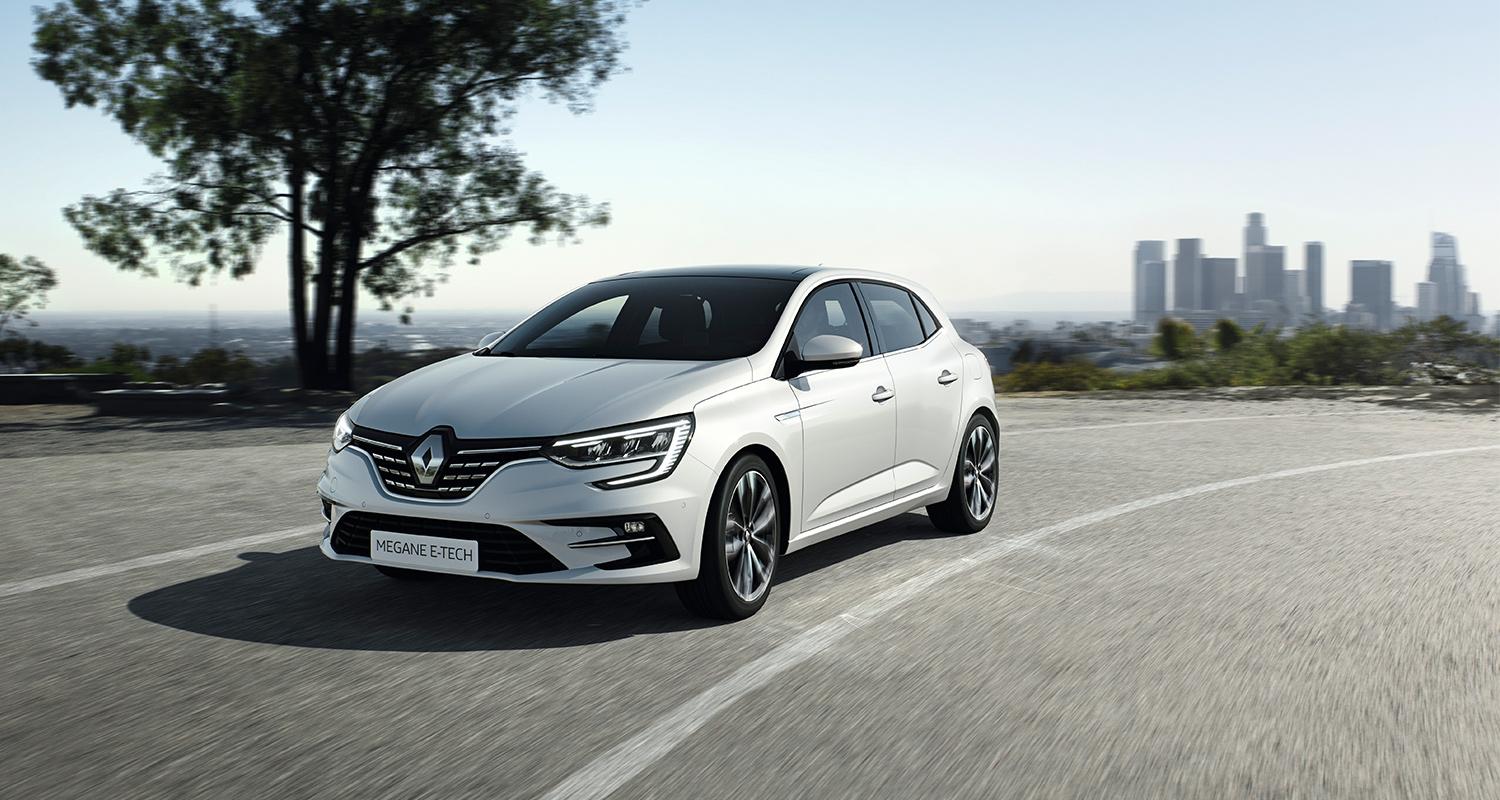 As Renault heads full-throttle towards electrification, the French car manufacturer is now offering a plug-in hybrid option for the Mégane while dropping the pure petrol and diesel options.
Joining the Captur and Sport Tourer in Renault's growing list of plug-in hybrid options, the Mégane E-Tech Plug-In Hybrid is stated to have a combined fuel economy of 235.4mpg and a low CO2 emission rating of 28g/km.
Orders for the new Mégane start in August with the first UK deliveries expected to take place in September.
Potential customers of the plug-in Mégane will get a choice of two trim levels, a base-level version named the Iconic and a sporty model known as the R.S Line. Both trims will feature a 1.6 litre petrol engine with a 49kW (49hp) electric motor and a decent array of standard equipment including an e-parking brake, cruise control with a speed limiter, a 10-inch TFT digital driver display, eight ambient lighting colours and a hands-free key card.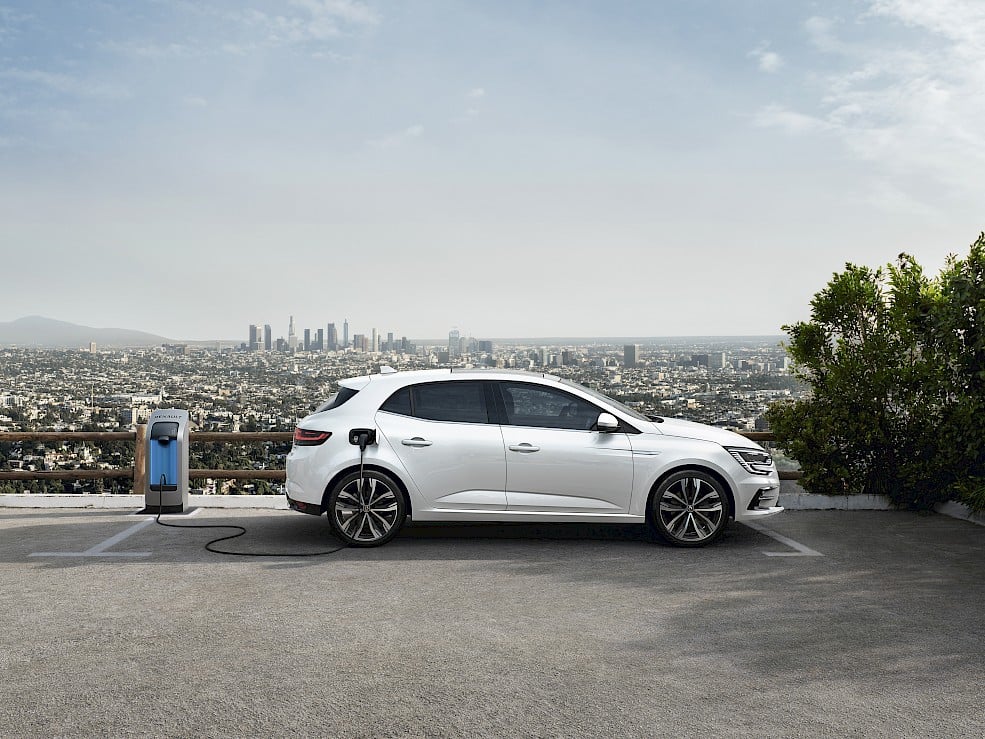 On top of the above, buyers of the Iconic trim level will receive a nice list of additional standard equipment including 16-inch diamond-cut alloy wheels, a leather steering wheel and Renault's EasyLink infotainment system which includes two USB ports, Bluetooth, Android Auto and Apple CarPlay on a 7-inch touchscreen.
Upgrade to the R.S Line version and the additional standard equipment list expands to include: R.S line bumpers, larger 17-inch alloy wheels, an R.S branded leather steering wheel, an enhanced emergency braking system, rear parking camera and hands-free parking. The infotainment system on the R.S line is almost identical to that of the one found on the Iconic trim but with a larger 9.3-inch touchscreen.
Customers will be able to further personalise their new plug-in Mégane with an array of options such as a safety pack which includes adaptive cruise control, lane-keeping assist and E-Call. A motorway pack will also be available, this includes a traffic jam companion comprising of a stop and go adaptive cruise control system and rear cross-traffic alert.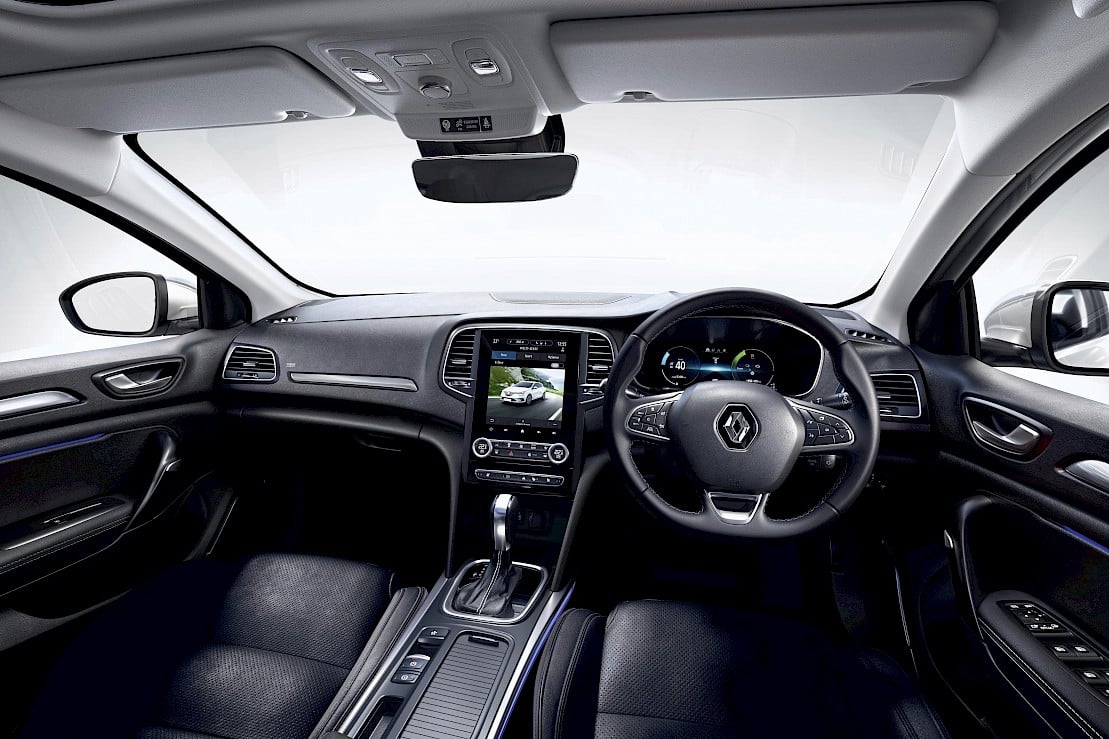 Prices and all-electric range have yet to be announced but from what we can tell, the new plug-in Mégane shares the same mechanical specs as the Captur plug-in which has an all-electric range of 30 miles. So, we can expect the plug-in Mégane to be in the same ballpark.