Porsche launches its third generation of Taycan GTS all-electric vehicles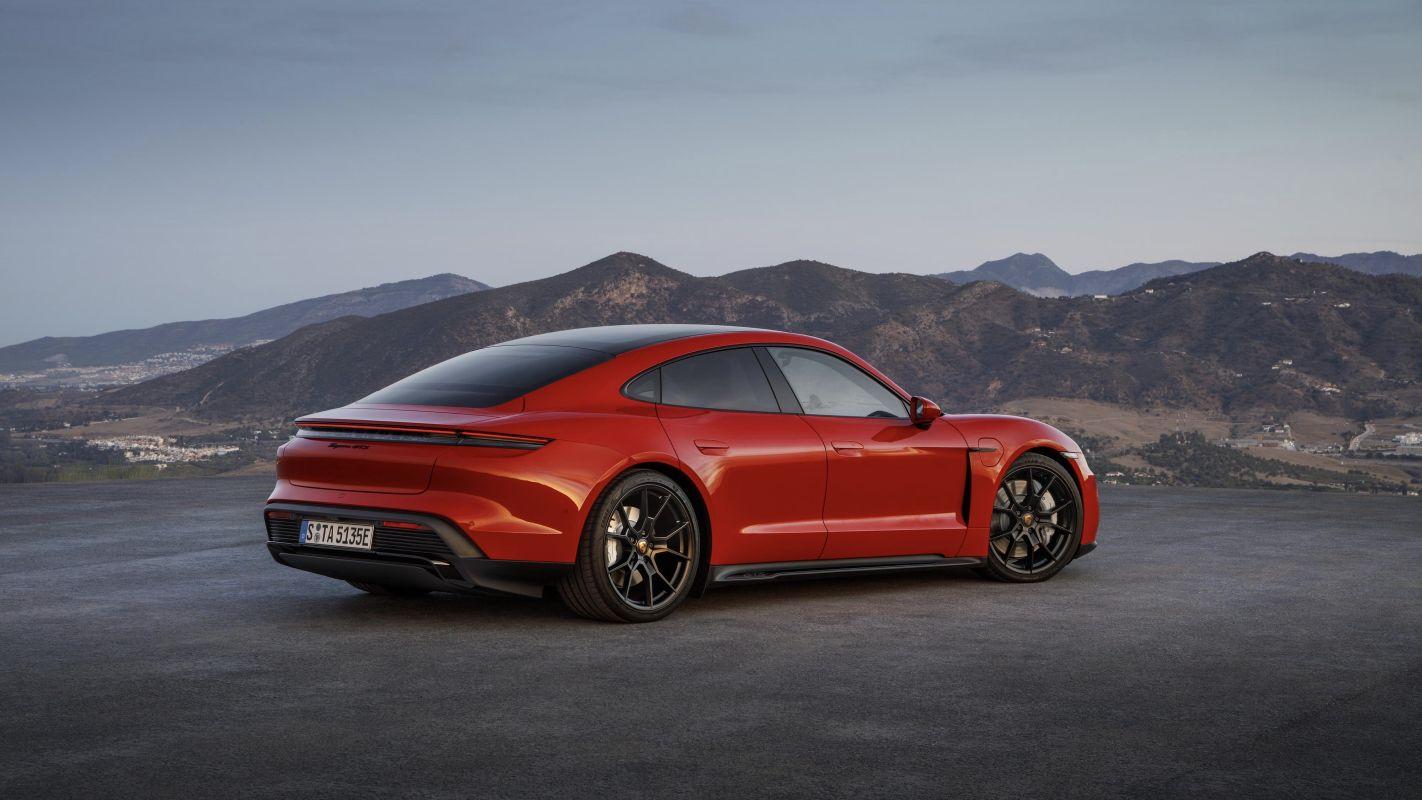 Two new GTS versions will be unveiled at US auto show this month
For those lucky enough to be attending the Los Angeles Auto Show later this month, one of the main attractions will certainly be the unveiling of two new Porsche Taycan GTS EVs. A couple of Taycan variants labelled Sport Turismo and GTS Sport Turismo that share similarities in both body and shape with the current Taycan Cross Turismo.
The Taycan GTS Turismo is the saloon-style sports EV which comes equipped with a whole array of features that includes Porsche Active Suspension Management (PASM), plus optional rear-axle steering and a richer, modified sound pattern with Porsche Electric Sport Sound. Being all-wheel-drive, you can expect 590bhp when slipping the car into launch control that should see it reaching 62mph in just 3.7 seconds from a standing start. Also adding to the performance is a 93.4kWh Performance Battery Plus that will provide 313 miles of WLTP range. Also, charging on a 270kW rapid charger will offer 62 miles of range in just five minutes.
Unique panoramic sunroof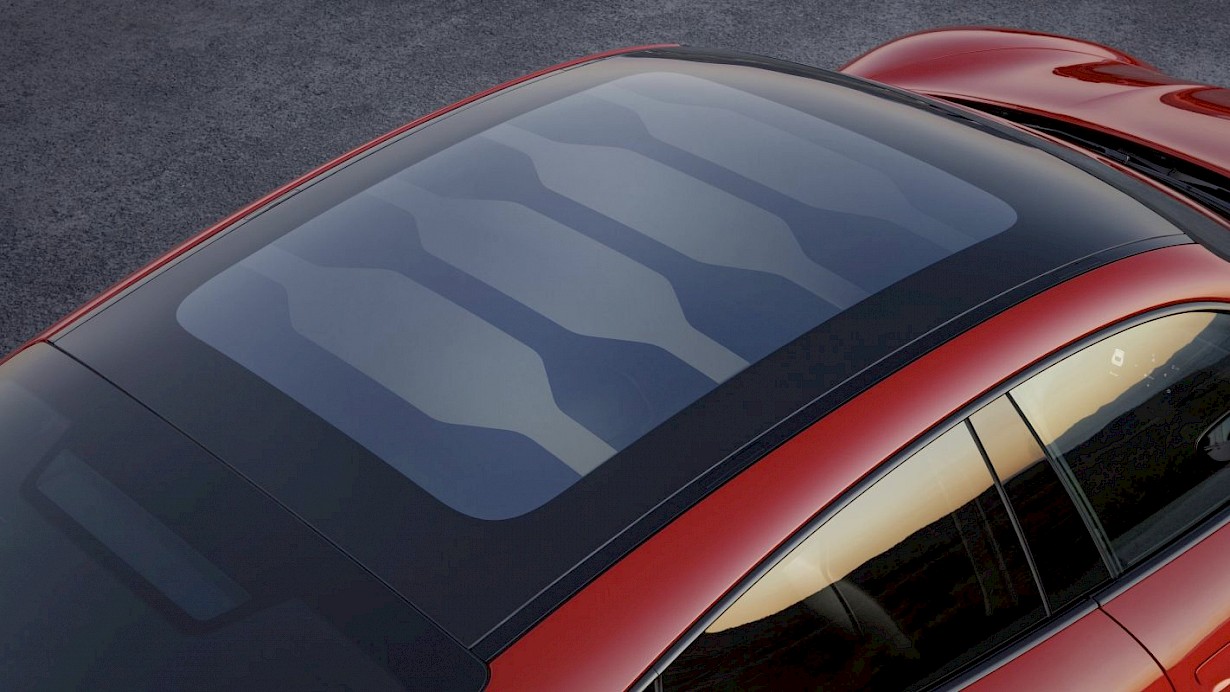 A new optional extra for the GTS comes in the form of a panoramic roof. Featuring Sunshine Control, it allows an electrically operable liquid crystal film to alter the roof from clear to matt which reduces the glare without creating darkness inside the cabin. The roof can be divided into nine separate segments and individually switched, which is reckoned to be unique and a first for the manufacturing industry. As well as clear and matt settings, there is also semi and bold selections that are predefined patterns that can be either narrow or wide segments.
Elegant and sporty estate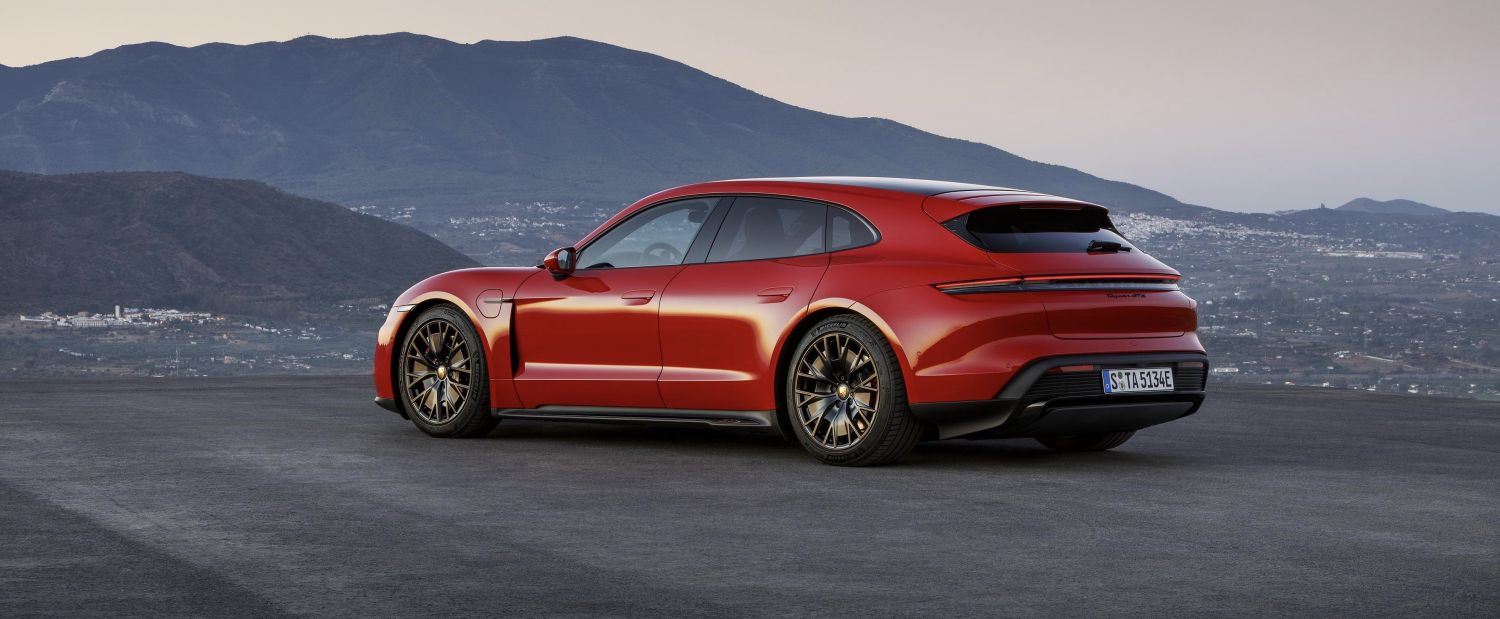 The Taycan Sport Turismo generally takes off where its predecessor the Cross Turismo was at, an elegant sporty estate that is both practical and roomy. However, it now sits lower to the ground and is best suited to the on-road element of driving after ditching the off-road design elements. Other noticeable differences are extra rear headroom of at least 45mm, and large tailgate that leads to more than 1,200 litres of storage space. Power, motor and WLTP range is identical to the GTS.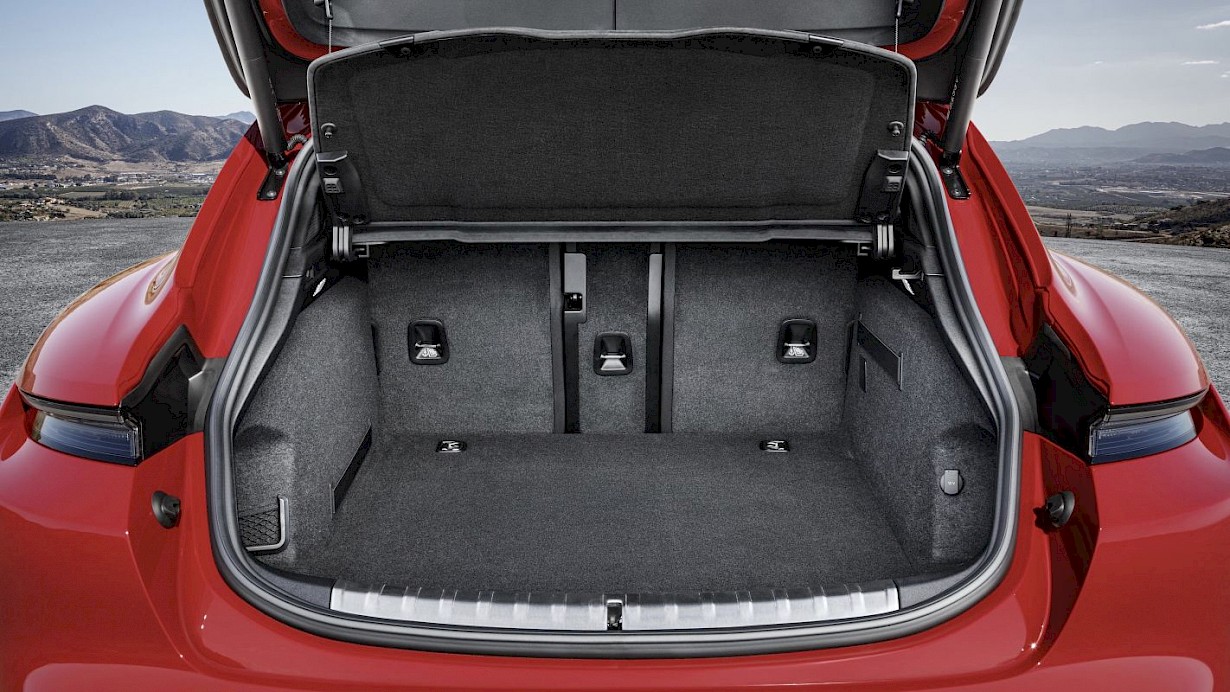 Prices start from £104,190 for the Taycan GTS saloon and £104,990 for the Taycan GTS Sport Turismo and first deliveries are expected to begin in the spring of 2022.