Order books open for four new Peugeot plug-in hybrids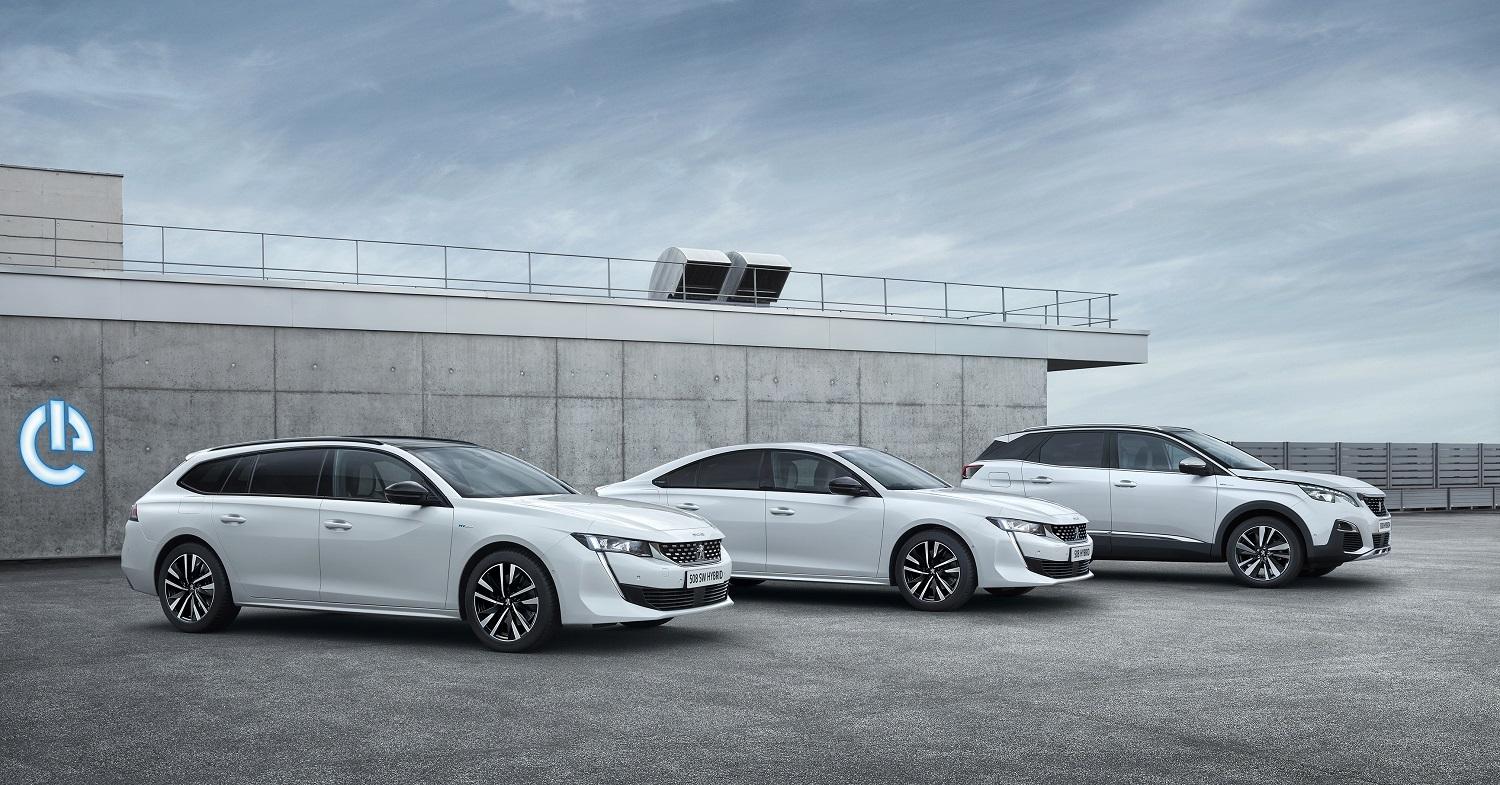 No fewer than four (yes, four) plug-in hybrids from Peugeot are now available to reserve, with deliveries starting in January 2020.
Peugeot has opened reservations for the new 3008 SUV Hybrid, the 3008 SUV GT Hybrid4, the 508 Hybrid and 508 SW Hybrid. Reservations can be made online with a £500 deposit.
The all-new 508 Hybrid and SW Hybrid both offer up to 39 miles of pure electric, zero emissions driving thanks to the 11.8kWh battery. The 3008 SUVs get a slight pure-electric range extension to 40 miles due to the bigger 13.2kWh batteries.
Both SUVs pack a powerful punch considering their size, going from 0-62mph in 5.9 seconds – plenty to get you out a sticky situation. All four vehicles feature a 1.6L PureTech petrol engine alongside the electric motors.
The plug-in hybrids (PHEVs) Peugeots are part the manufacturers shift to an electrified range of vehicles. The 3008 SUVs and all-new 508s will benefit from a low BIK rate of 10% for company car drivers from April 2020, making them an attractive proposition for businesses.
David Peel, Managing Director of PEUGEOT UK, said: "2020 will be a significant year for PEUGEOT, as we officially start our UK deliveries of our new generation of fully electric vehicles, alongside all-new plug-in hybrid variants. The 3008 SUV HYBRID, 3008 SUV GT HYBRID4, 508 HYBRID and 508 SW HYBRID are significant vehicles for PEUGEOT and confirm our promise of having an electrified variant across our entire model line-up by 2023."