North-West opens its first dedicated ultra-rapid EV charging station in Manchester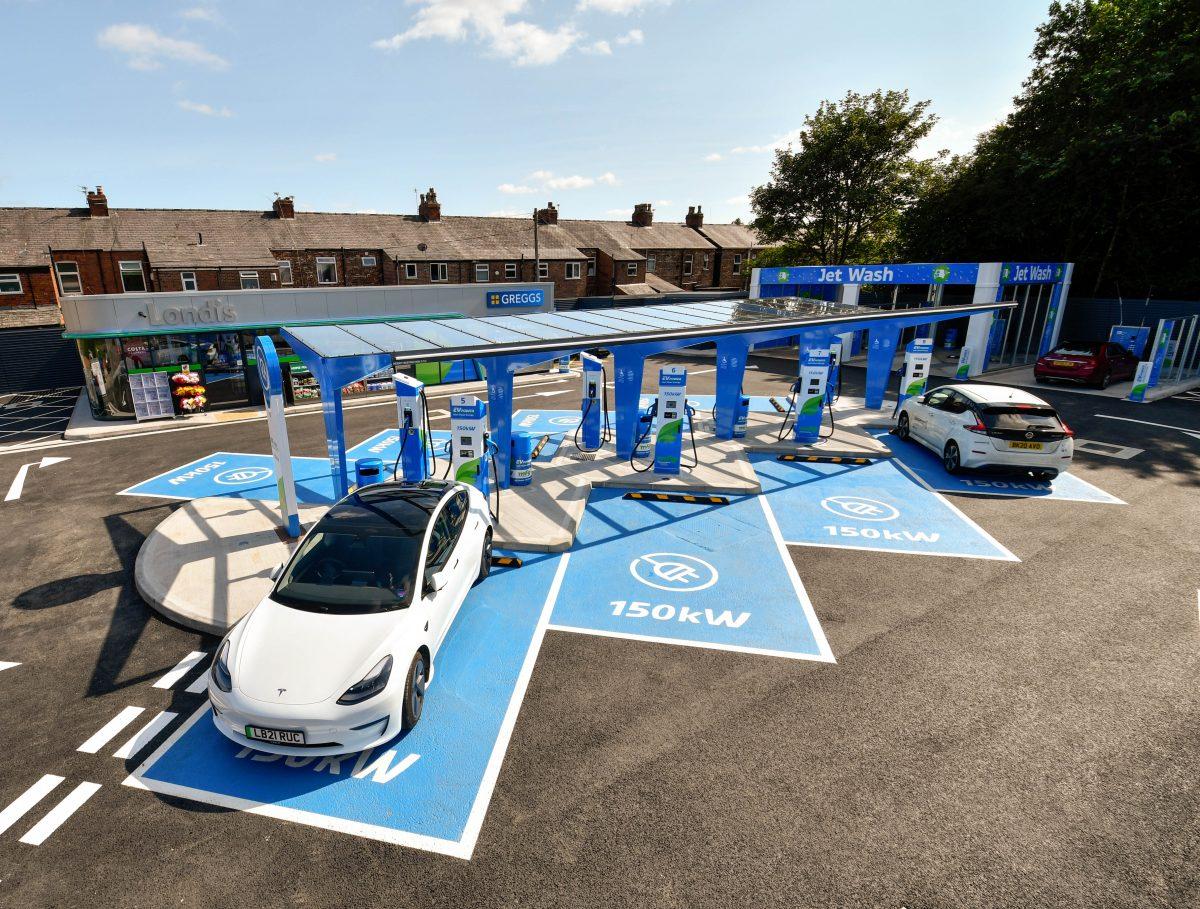 As part of its dual-fuel strategy, independent forecourt operator Motor Fuel Group opens eight ultra-rapid chargers on the A56
Motor Fuel Group is currently investing £400 million to provide ultra-rapid EV charging hubs across the UK, with its latest located in Manchester. The landmark opening is a first for the North-West where EV drivers who use the A56 stretch at Stretford, can take advantage of eight 150kW chargepoints.
MFG has already opened ultra-rapid charging hubs at Bristol and Birmingham and has confirmed it is committed to spending close to £40 million during 2021 on its ultra-rapid charging hub infrastructure. This latest opening located on the A56 at Stretford, is a strategic move and will offer EV drivers the chance to top-up 100 miles of range in just 10 minutes. Plus, in addition to the chargepoints, there are two convenient stores – Londis and Greggs – and a valeting centre.
Motor Fuel Group CEO, William Bannister said: "As part of our £400 million investment plans, we are delighted to be opening this EV only forecourt that offers ultra-rapid charging on the Chester Road in Stretford which is a first for the North-West of the country. With eight ultra-rapid charging bays, we believe this site will help lead the local transition to more sustainable electric vehicles.
"MFG is committed to playing our part in 'levelling up' the charging infrastructure across the UK, beyond London and the South-East.
"We are investing heavily in ultra-rapid EV charging hubs alongside our existing fuel and convenience store network throughout the UK, including recent openings in Bristol and Birmingham and planned openings in Scotland and Wales this year. This is on top of a significant investment already by MFG in London which is leading the way in promoting cleaner motoring."
Image: MFG