New Skoda Enyaq is all-electric SUV with three battery options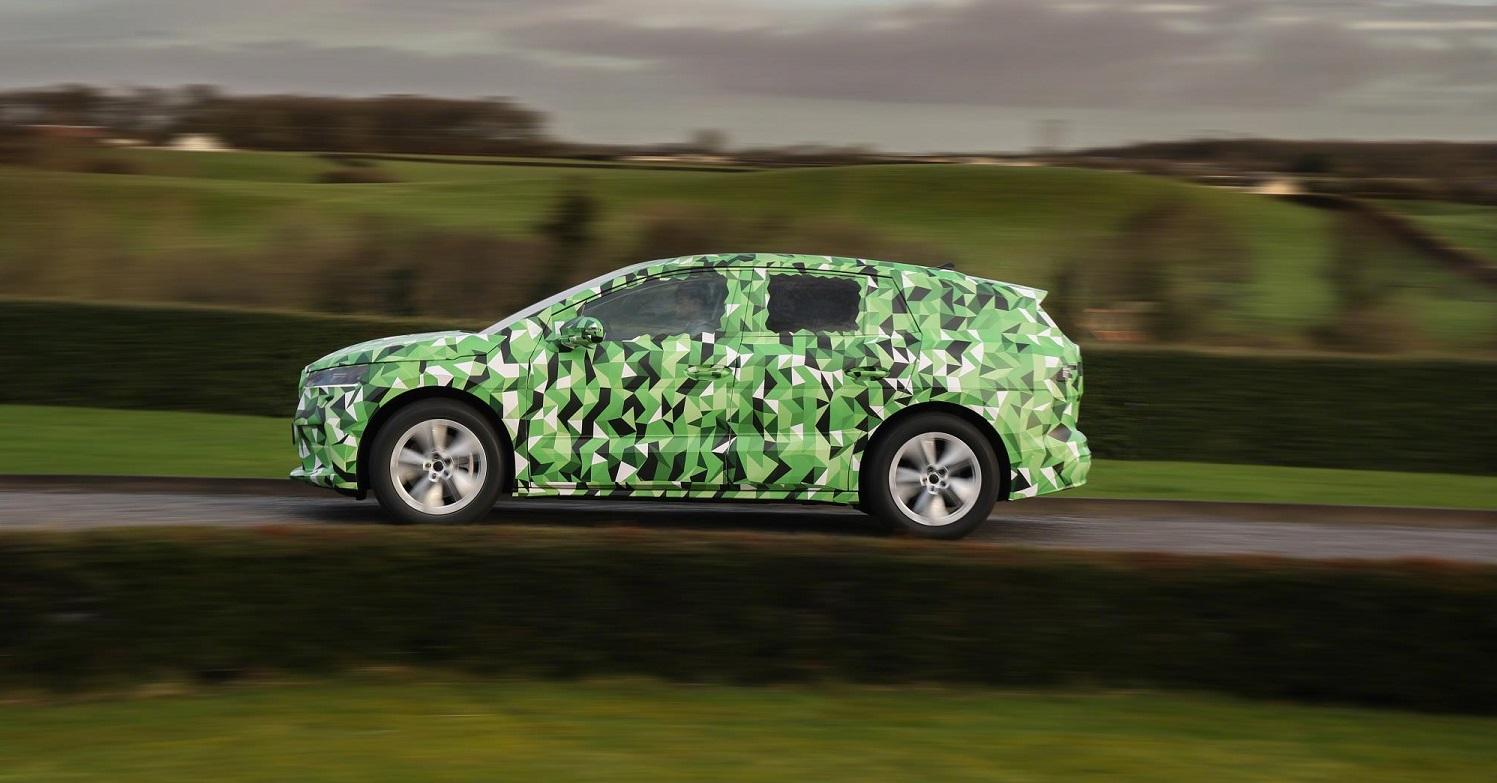 Skoda's new fully electric car, the Enyaq, has been shown off for the first time revealing a large SUV that offers up 311 miles of range.
The photos give us our first glimpse into what the Enyaq actually is and it perhaps comes as no surprise that it is an SUV.
While this is not the most exciting choice, it makes sense given the demand for SUVs and Skoda's position in the market of providing practical everyday cars. If its customers want an SUV then that's what it will make.
Truth be told, the large footprint of an SUV does mean Skoda can sling a large battery under the Enyaq offering a hefty 311-mile range (WLTP). That's if you go for the version with the biggest battery for there are three sizes to choose from and no less than five models to decide between.
Starting from the bottom, the Enyaq 50 is the entry-level car with a 55kWh battery and rear electric motors. The Enyaq 50 has a WLTP range of 211 miles which should cover the school run, the commute and any odd trips in between.
The Enyaq 60 has a larger 62kWh battery and a WLTP range of 242 miles, which isn't much of a jump but you do get more power (177bhp over the 50's 148bhp).
Finally, the largest battery size (82kWh) is available across three models - the Enyaq 80, the Enyaq 80X and Enyaq vRS.
The Enyaq 80 retains the single rear electric motor, but has the longest range at an impressive 311 miles (WLTP). The other two models add an extra electric motor to the front for all-wheel drive and extra performance (the 80X has 262bhp and 302bhp for the vRS) although their range drops to 286 miles.
Charging the Enyaq is fairly standard thanks to the Type 2 connection. Using a dedicated home charge point, the Enyaq can be charged up to 11kW and will take six to eight hours to charge depending on the model.
Rapid charging using the CCS connection means the Enyaq can be charged from 10-80% in 40 minutes, although this requires an upgrade to the car's on-board charger to increase the limit from 50kW to 125kW.
The Enyaq is Skoda's first electric vehicle to be based on Volkswagen Groups MEB platform – the same one which the VW ID.3 is based on. The first units are slated for production at the end of 2020, which will include a "Founder's Edition" – a limited run of 1,895 vehicles with special features to help celebrate 125 years of Skoda.
AutoCar has had an early drive of the Enyaq. Initial impressions are good and you can read about them here.