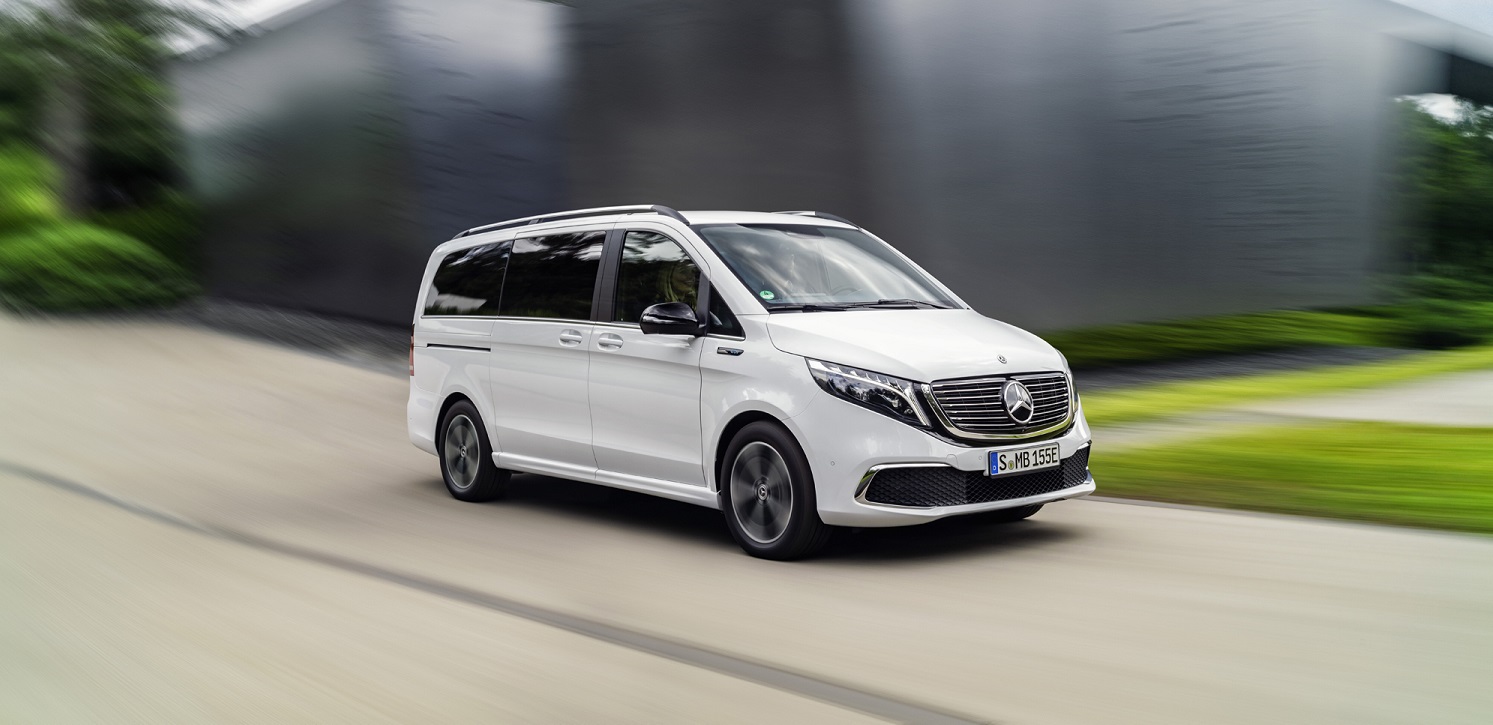 New Mercedes EQV electric MPV now on sale from £70,665
31st Jul 2020 Danny Morgan
---
Mercedes has revealed details and pricing for its brand new electric MPV – the EQV – which starts from £70,665.
What is it?
In short, it is a fully electric Mercedes V-Class – an MPV designed to seat up to seven people. The fully electric EQV joins the Mercedes EQC in its all-electric passenger range, alongside the electric eVito and eSprinter vans.
There are three trim levels – Sport, Sport Premium, and Sport Premium Plus.
What you need to know
Practicality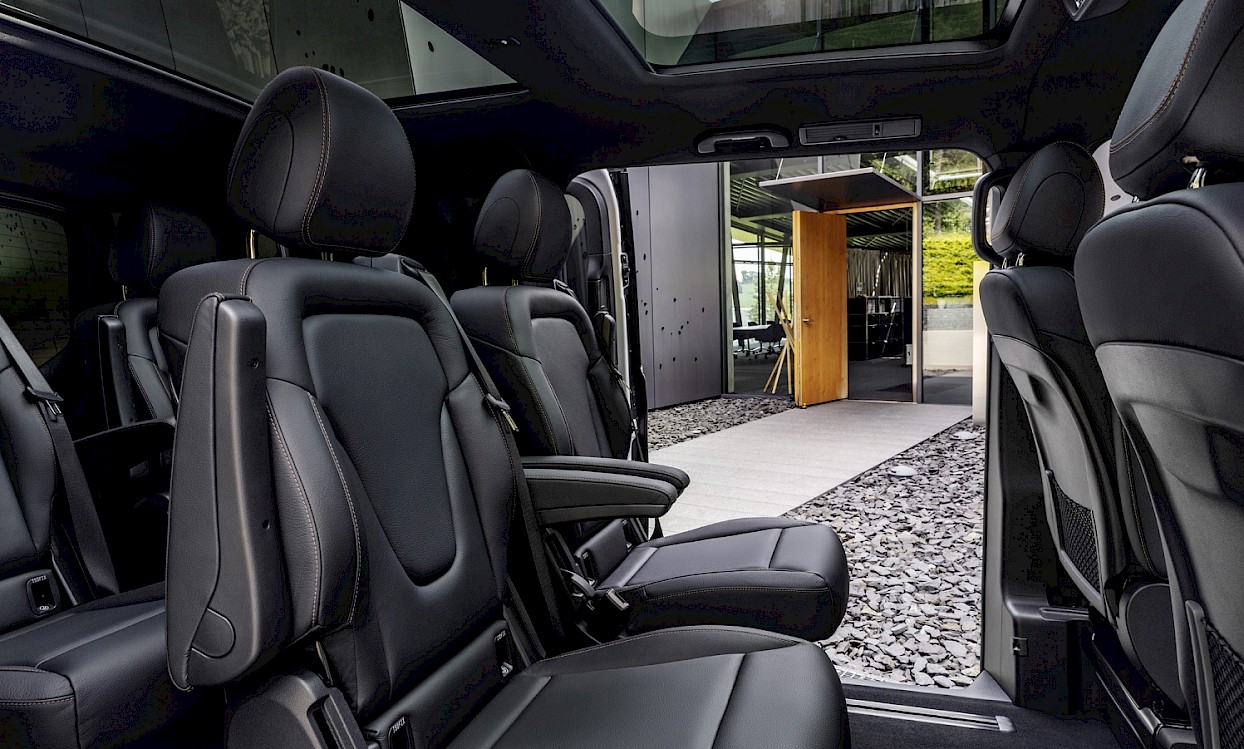 As it is a "multi-purpose vehicle", let's look at how fit for purpose it is.
As standard, all versions have enough space to seat up to seven people. You also get roof rails as standard, easy-pack tailgate which we assume makes loading easier, exit lamps for a more glamorous and presumably safer departure from the vehicle to name just a few.
Of course, you don't want all this practicality if your passengers have to suffer with a poor ride. Fortunately, all versions of the EQV get Mercedes' comfort suspension pack which includes damping on the front and rear axle as well as comfort suspension on the front.
Or you can upgrade to the Sport Premium Plus and get Mercedes' AirMatic full air suspension package.
As with most electric vehicles, you can set the climate control before you get in by using the Mercedes app. Simply turn up the heat or air-con so your passengers enter the EQV at just the right temperature.
Depending on which trim you select you can add other features such as the interior table package. Handy if you want to conduct meeting during your journey or you just want somewhere to eat your lunch. You'll need to upgrade to the Sport Premium trim, though.
Range and charging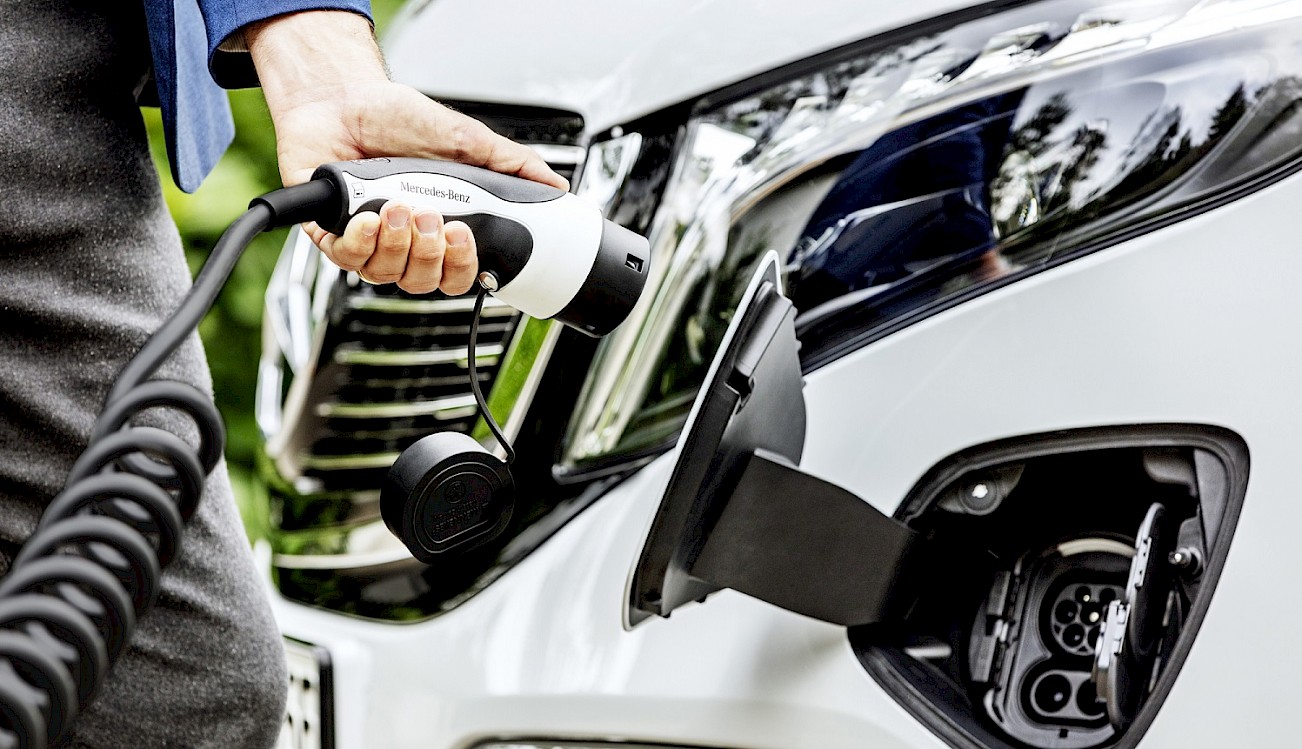 Thanks to 90kWh battery pack, the Mercedes EQV has an impressive range of 213 miles. Plenty for many journeys, but should you need a top-up along the way then the EQV is capable of rapid charging speeds of up to 110kW. This means you can get an 80% recharge in under 45 minutes.
Plug in at home or the office and a 10-100% charge takes around 10 hours using a dedicated charge point. The EQV comes with an 11kW on-board charger which means you can get a slightly faster charge, but your home or office will need a three-phase energy supply so it's best to check first.
Mercedes chuck in an 8-metre Type 2 cable for use with charging stations, which is nice of them.
And don't be worried about using lots of different apps and accounts for public charging. Use the Mercedes me Charge app and you can make use of 32,000 different chargers in the UK, including Polar, but you only need to register once and the bill arrives in your Mercedes account. Easy.
Prices start from £70,665 for the EQV Sport, £72,895 for the Sport Premium and £77,145 for the EQV Sport Premium Plus – all inclusive of the Government plug-in vehicle grant.
Orders are open now with first deliveries expected in Autumn.