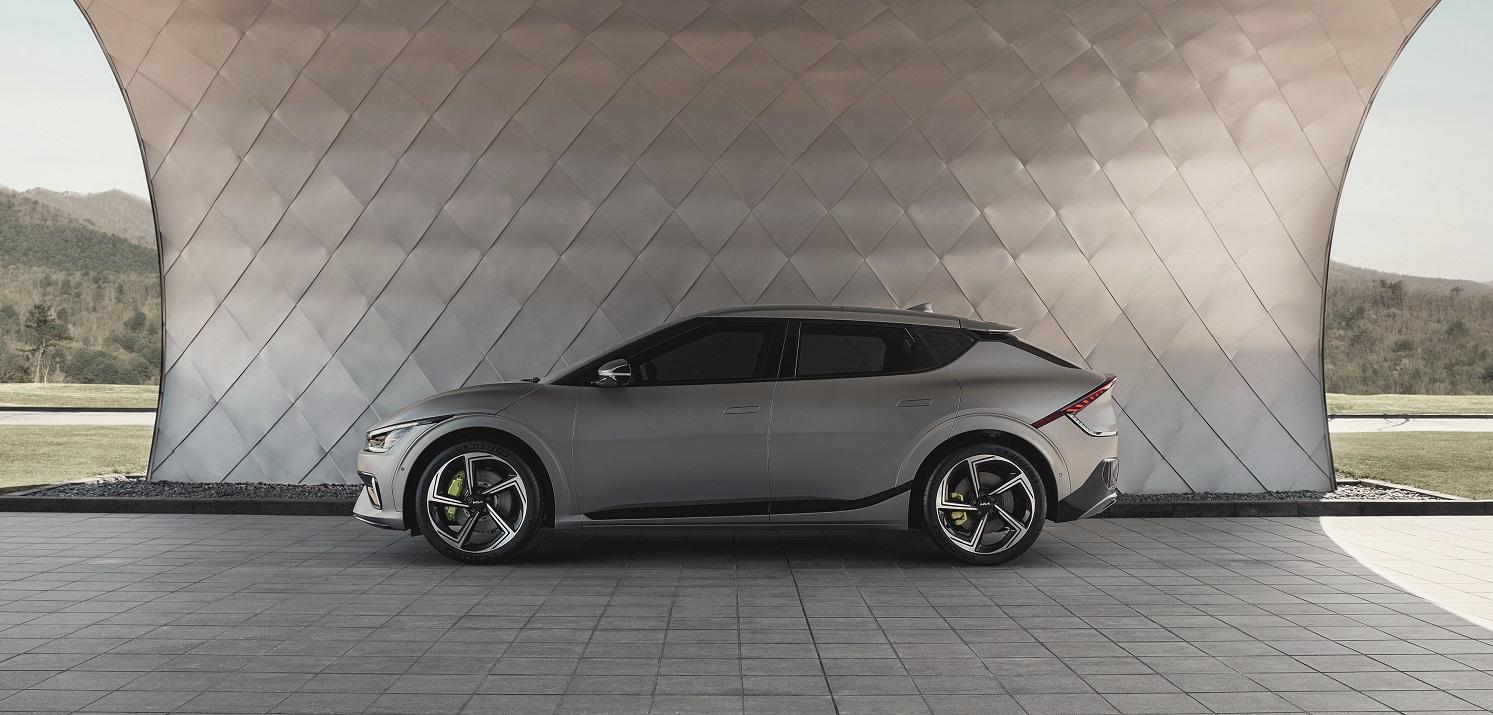 New Kia EV6 to start from £40,895 – what you need to know
31st Mar 2021 Danny Morgan
---
Kia's new EV6 electric car, which has three models and two battery sizes to choose from, will cost from £40,895.
What is it?
The EV6 is Kia's first electric car to be based on its dedicated E-GMP platform. This is the same electric platform that the recently shown-off IONIQ 5 is based on.
The Kia EV6, which looks a lot like the Jaguar I-Pace in many ways (no bad thing), is a crossover in the true sense of the word.
In fact, Kia's own launch event described it as blending the best of a fastback with its sporty roofline, a hatchback, and the ride height of SUVs.
What you need to know
Three models. Two battery sizes. Two and all-wheel drive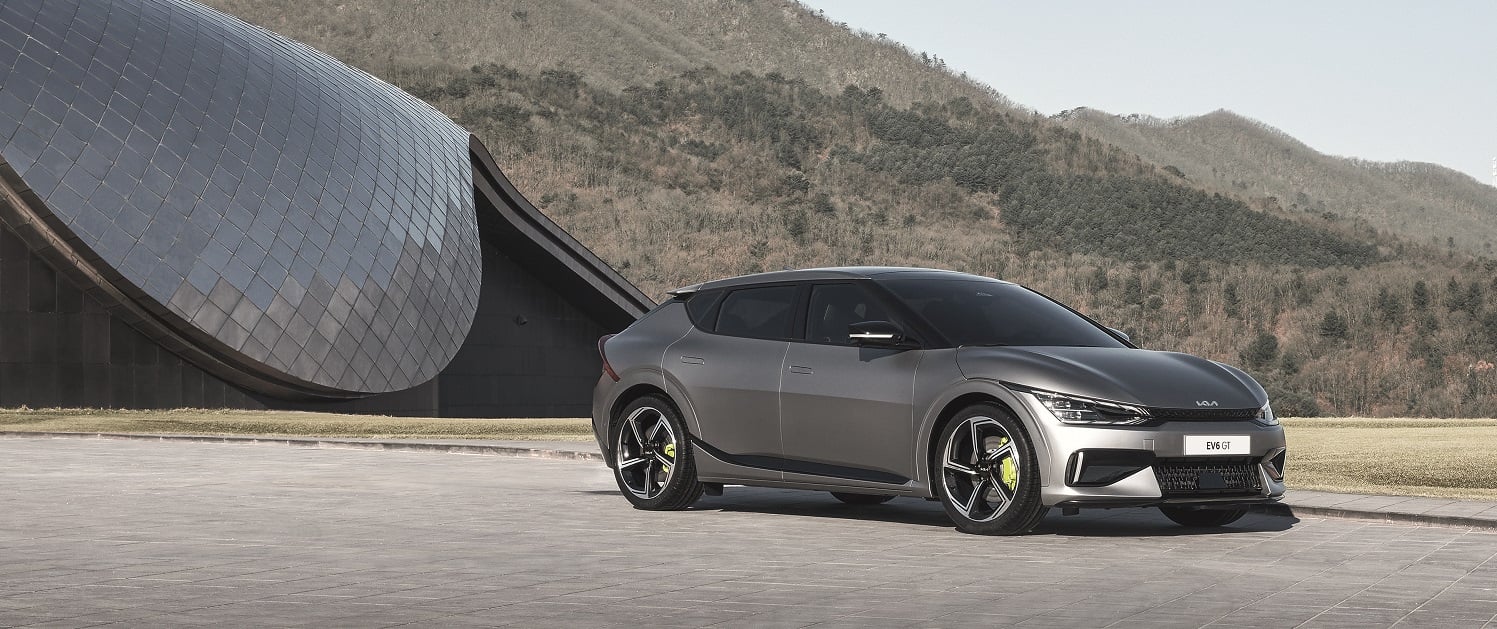 There are three versions of the EV6 to choose from – the entry-level EV6; sportier EV6 GT-line; and range-topping EV6 GT.
The standard EV6 and EV6 GT-line are available with a 58kWh battery. Kia hasn't provided an estimated range just yet for these models, but they are expected to be available at a later date.
The EV6, EV6 GT-line and EV6 GT are all available with a larger 77.4kWh battery which will offer up to 316 miles of range.
All models will eventually be available in either all-wheel drive or two-wheel drive.
800v ultra-fast charging
Most charging will take place at home, especially for homeowners with off-street parking. Nonetheless, public charging infrastructure is still key to helping electric vehicles go mainstream.
The Kia EV6, like the IONIQ 5 and Porsche Taycan, features 800-volt architecture. In layman's terms, it can charge even faster than most current EVs (which use 400v) when plugged into a DC rapid charger like those you see at motorway services.
That means the EV6 is capable of charging from 10 to 80% in 18 minutes or adding around 62 miles of range in about four minutes.
Space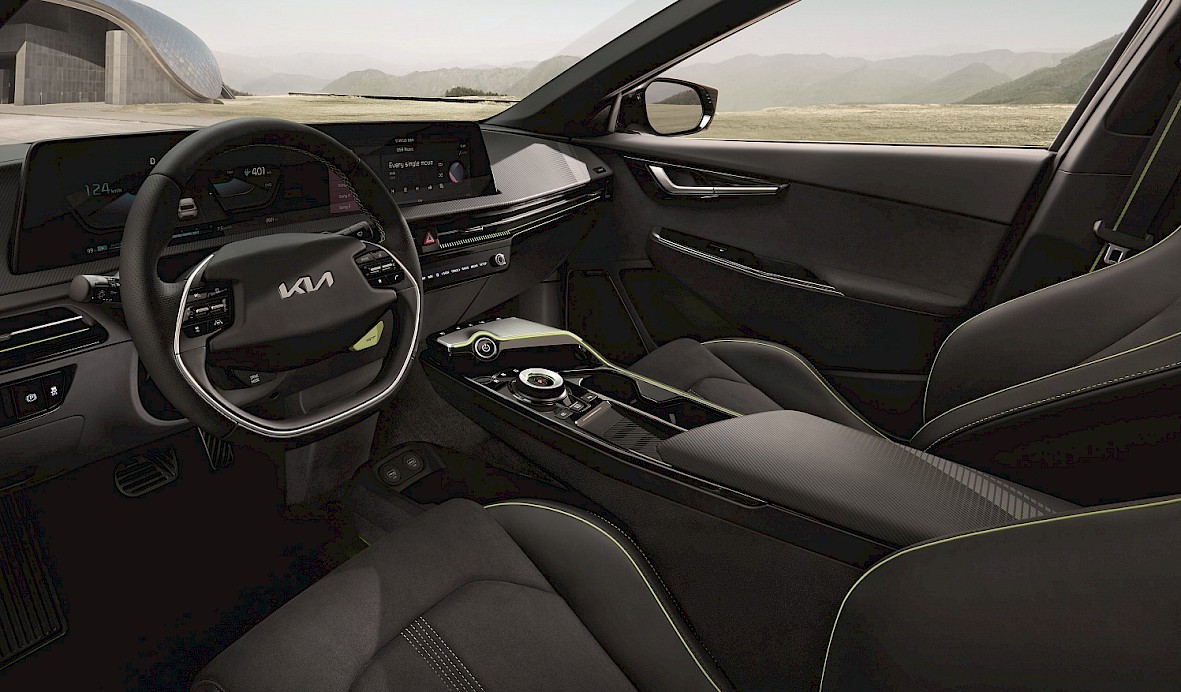 One major benefit from a dedicated electric platform is the extra space it can afford to the cabin.
This is because the vehicle does not need to accommodate a large engine at the front, meaning the wheels can be pushed further towards each end of the vehicle. In fact, the EV6's wheelbase is 2,900mm long.
That means more space inside for passengers, which Kia says is more akin to that of an SUV despite the EV6 having a smaller overall footprint.
There's a good size boot too, with 520 litres when rear seats are up and 1,300 litres when rear seats are folded down.
Two-wheel drive models also get 52 litres of storage space in the front boot and all-wheel drive models have 20 litres.
Vehicle-to-load (V2L)
Just like the IONIQ 5, the EV6 offers the ability to power other devices through its vehicle-to-load function.
It's capable of discharging up to 3.6kW of power, which is enough for a 55-inch television for and air conditioner for over 24 hours according to Kia. It can even charge another EV if required.
It may sound like an odd feature, but given the increasing demand for staycations, the ability to use your car to power lights, cooking equipment and more, makes it a powerful selling point for those spending a lot of time outdoors.
High performance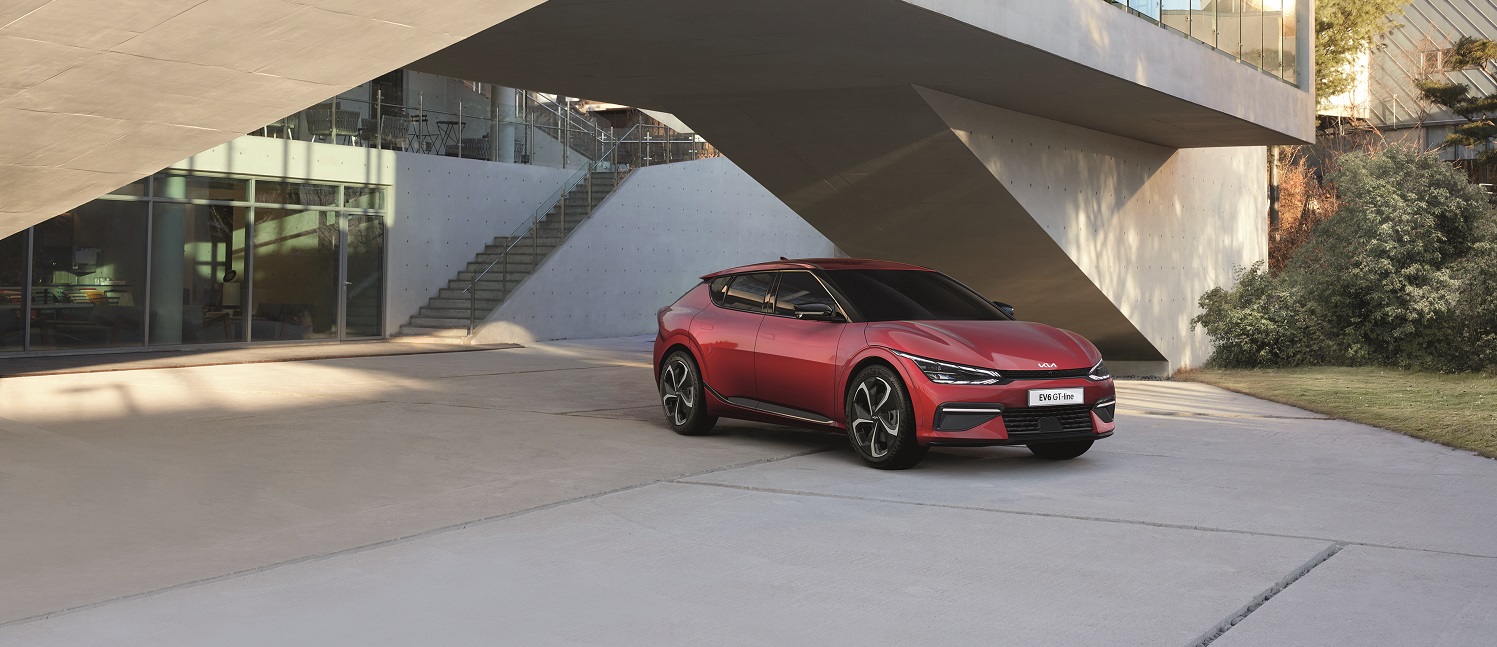 The range-topping GT offers supercar levels of performance (in a straight line anyway), with a 0-62mph time of just 3.5 seconds and a top speed of 160mph.
That is thanks to the 430kW dual motors which offer up to 740Nm of torque.
The all-wheel drive version of the EV6 GT also gets electronic limited slip diff for a more "dynamic ride".
Pricing
The Kia EV6 starts from £40,895 in the UK, rising to £43,895 for the GT-line and £58,295 for the high-performance GT model.
Pre-reservations are open with a refundable £100 deposit, which will also give customers an exclusive early ordering period in May.
Deliveries for the standard EV6 are due in October 2021, while the EV6 GT is expected in 2022.