New IONIQ 5 will have ultra-fast charging, 292-mile range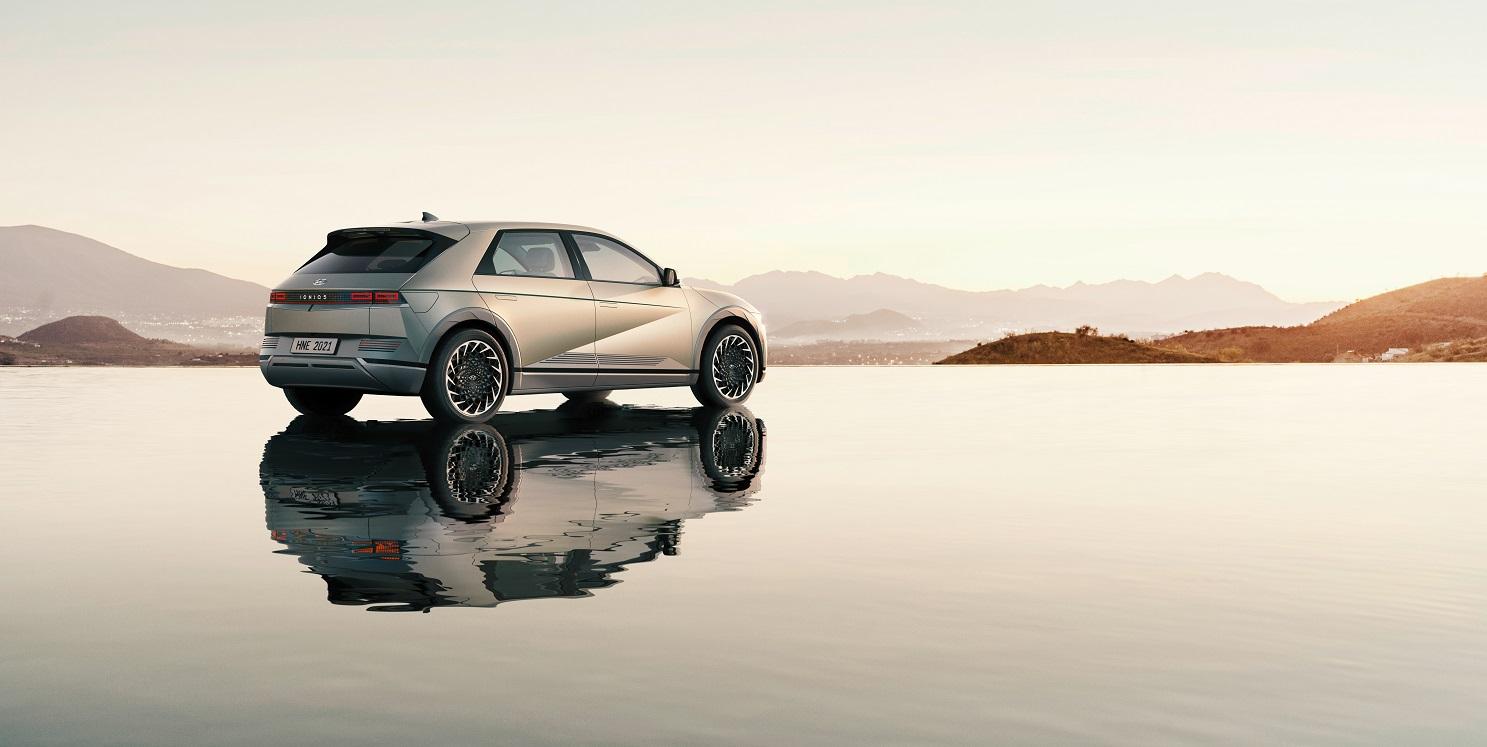 Hyundai has lifted the lid on its new IONIQ 5 electric vehicle, which offers up to 292 miles of range and can even power other electrical appliances.
What is it?
The new crossover is the first vehicle from IONIQ after it spun off from Hyundai to be its all-electric sub-brand.
Despite its hatchback styling, it's actually a long vehicle coming in at 4.64 metres. Hyundai says its E-GMP has allowed for more flexibility in the design and layout, resulting in a roomier feel.
It's actually bigger than the Kia e-Niro and the Volkswagen ID.4
The IONIQ 5 will be followed by the all-electric IONIQ 6 saloon and IONIQ 7 large SUV.
What you need to know
Ultra-fast charging and 292-mile range
The IONIQ 5 comes with two battery options, 58kWh and 72.6kWh, and either two-wheel drive with a rear motor or all-wheel drive with an electric motor at the front and rear.
That means up to 292 miles of range if you go for the 72.6kWh battery pack with rear-wheel drive only. Hyundai is one of the best when it comes to vehicle efficiency, so don't be surprised if the real-world range comes pretty close to the WLTP test result of 292.
Ultra-fast charging also comes as standard thanks to the 800v architecture previously exclusive to the Porsche Taycan.
In normal speak, that means the IONIQ 5 can DC rapid charge from 10 to 80 per cent in 18 minutes or add around 60 miles of range in five minutes.
"Vehicle to load"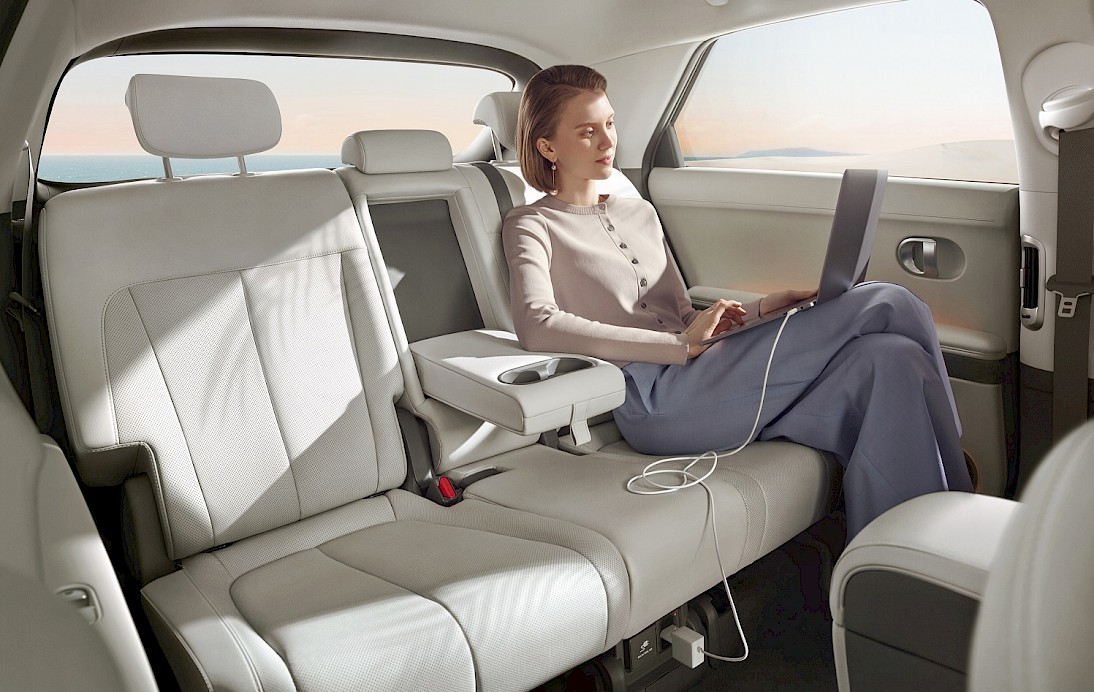 The IONIQ 5 also features "vehicle-to-load" functionality, which means you can power or charge electric devices such as electric bikes, camping equipment or even an oven in theory.
It can provide up to 3.6kW of power, with one port located inside under the second-row seats and another located by the exterior charging port.
New design language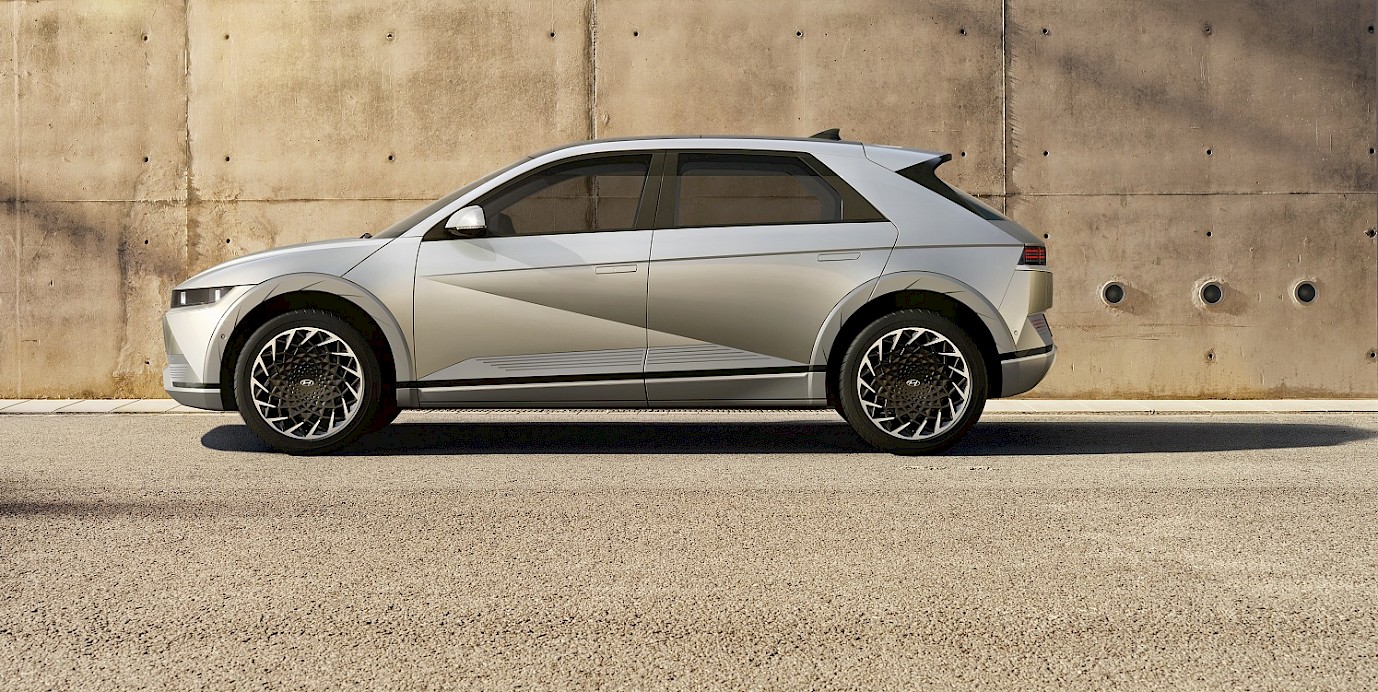 The IONIQ 5 is quite the design departure for Hyundai, which includes its first clamshell bonnet to help minimise panel gaps, as well as a clean, unfussy overall look.
Perhaps the most distinctive design feature is the addition of "parametric pixel" lighting. These pixelated lights are at the front and rear of the car and really help to make it stand out.
It's common for EVs based on the same platform to share design features, but Hyundai Group chief creative office Luc Donckerwolke told Autocar that there will "not be clones in the Hyundai family anymore". This should mean the 5 will be distinct in appearance even when the IONIQ 6 and 7 arrive.
Living Space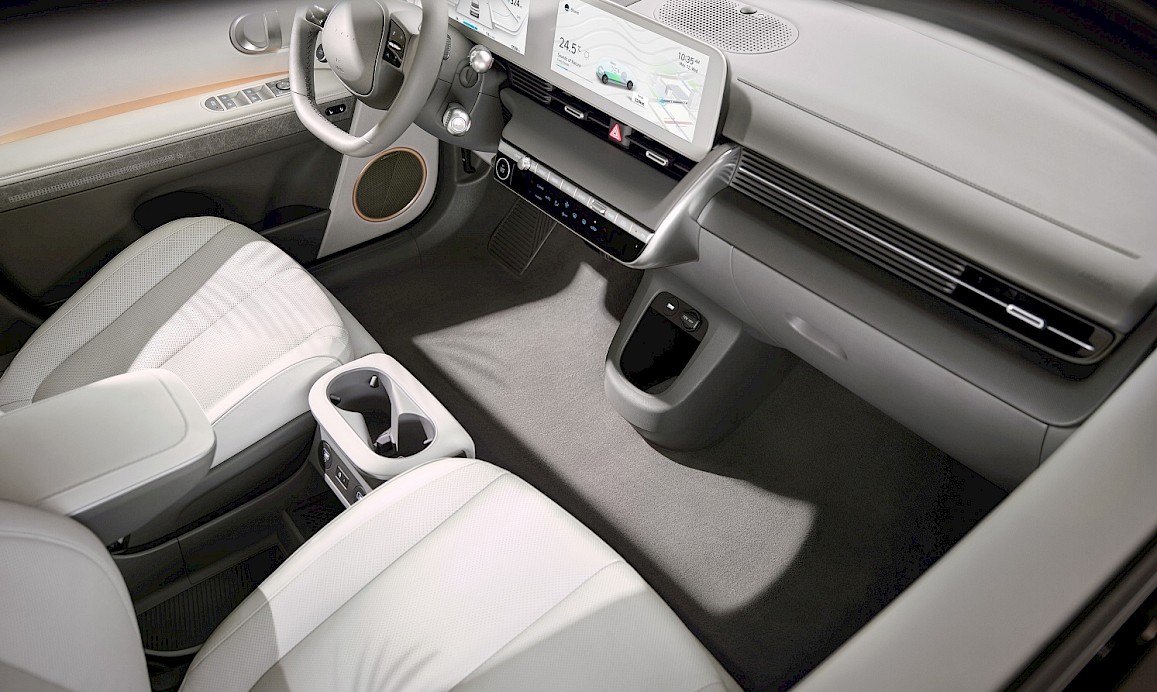 Hyundai is also proud of its "living space" interior which it claims offers unparalleled levels space for a car in the segment.
The E-GMP platform has allowed for a completely flat floor in the both the front and rear. A key beneficiary is the centre console, or "Universal Console" which can slide back as much as 140mm so passengers in the rear can access the wireless charging pad.
It also makes it much easier for passengers in the front to exit through either side should they need to.
As well as offering an impressive recline, Hyundai has also reduced the thickness of the front seats by 30 per cent to create even more space for passengers in the back.
The front is also dominated by two large screens, including a 12-inch digital cockpit for the driver and a 12-inch infotainment screen.
Drivers will also be presented with an augmented reality head-up display.
While the two screens dominate, physical buttons haven't completely gone the way of the Dodo as it appears separate controls are included for adjusting the air-con and heating.
Practicality
As mentioned already, the IONIQ 5 is a pretty big car despite its clean looks and low ride height giving the opposite impression.
It's no bad thing if you want a lot of space and the IONIQ 5 has up to 531 litres of it in the boot. Fold the rear seats flat and that increases to 1,600 litres.
Solar roof and eco-friendly materials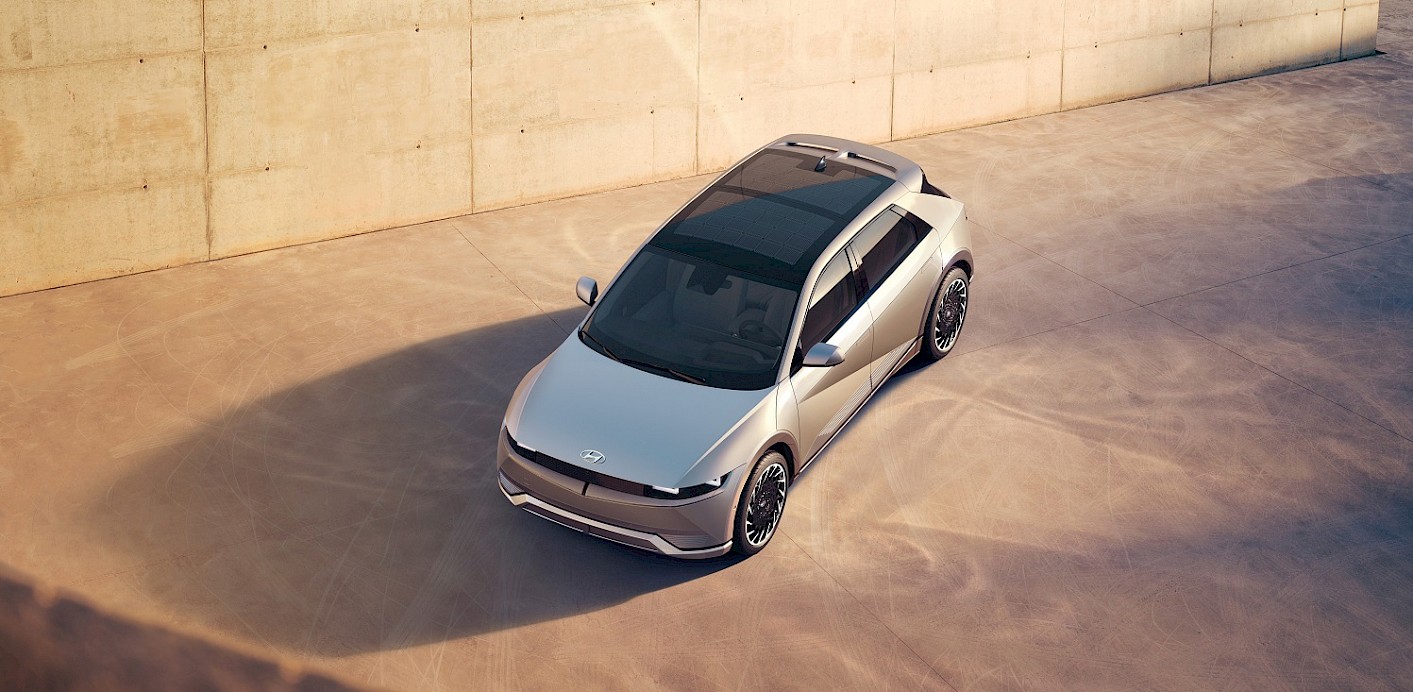 The IONIQ 5 also uses recycled or more environmentally friendly materials in its production where possible.
Recycled PET plastic bottles are used wherever possible, eco-processed leather, recycled yarn, as well as bio-paint for the interior.
The IONIQ 5 goes one-step further with the option of adding solar panels on the roof. This will help charge the battery pack and generally improve efficiency.
Pricing
Pricing for the standard models is yet to be confirmed, but the limited edition "Project 45" will cost from £45,000 and can be reserved today.
Deliveries for this version are expected later in 2021, while other models in the range will follow in 2022.