New concept offers glimpse of Volvo's all-electric future. Plans for 621-mile "real range" EVs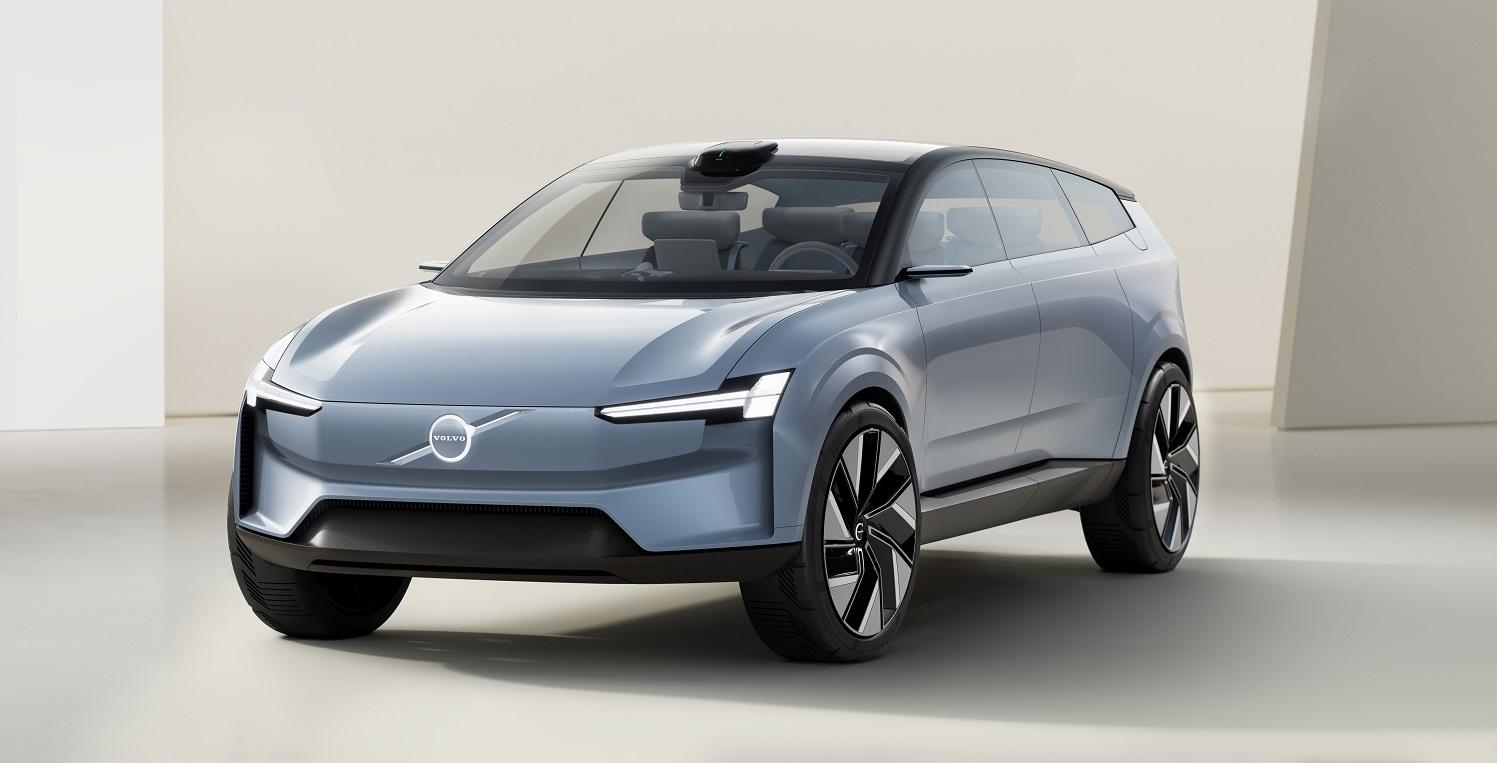 Volvo has revealed the Concept Recharge that will serve as the "manifesto" for all future electric vehicles from the brand.
The concept was unveiled as part of a wider Volvo event detailing the company's plans to transition to an all-electric carmaker by 2030.
The Concept Recharge is likely to form the basis of Volvo's upcoming flagship electric SUV, which will have a new name.
It will also be the first electric Volvo to be built from the ground up on a new platform, as opposed to the CMA platform that the XC40 Recharge and C40 Recharge share with their petrol and diesel counterparts.
Volvo says an EV powertrain enables it to continue its "less is more" design ethos, with an extended wheelbase, shorter overhangs and a flat floor all resulting in more interior space for passengers.
The traditional grille is replaced by a "shield" which incorporates an updated Thor's Hammer headlight design.
"Our Concept Recharge represents a manifesto for the all-electric future of Volvo Cars, as well as a new type of vehicle," said Robin Page, Head of Design at Volvo Cars. "It displays new and modern proportions that go hand in hand with increased versatility and shows what technology can enable in terms of design."
New operating system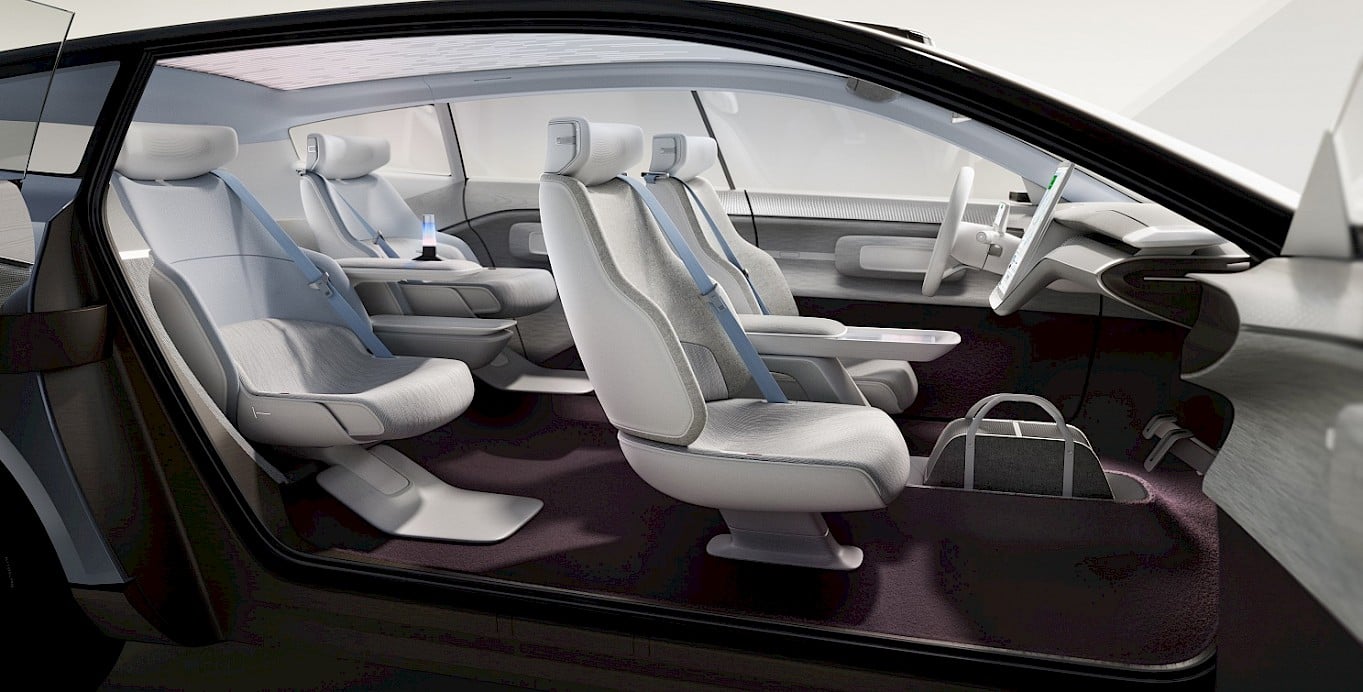 Inside the Concept Recharge is a large 15-inch infotainment screen, which will be powered by Volvo's next generation of in-car tech called VolvoCars.OS.
While still working with strategic partners, such as Google and NVIDIA, the company will bring software development in house. The focus will be on simplicity and flexibility, with Volvo saying that in-house development will mean more regular over-the-air updates.
"By developing software in-house we can boost development speeds and improve your Volvo faster than we can today," said Henrik Green, Chief Technology Officer at Volvo Cars. "Just like on your smartphone or computer, new software and features can be rolled out swiftly through over-the-air updates, making your Volvo better and even more enjoyable over time."
621-mile real range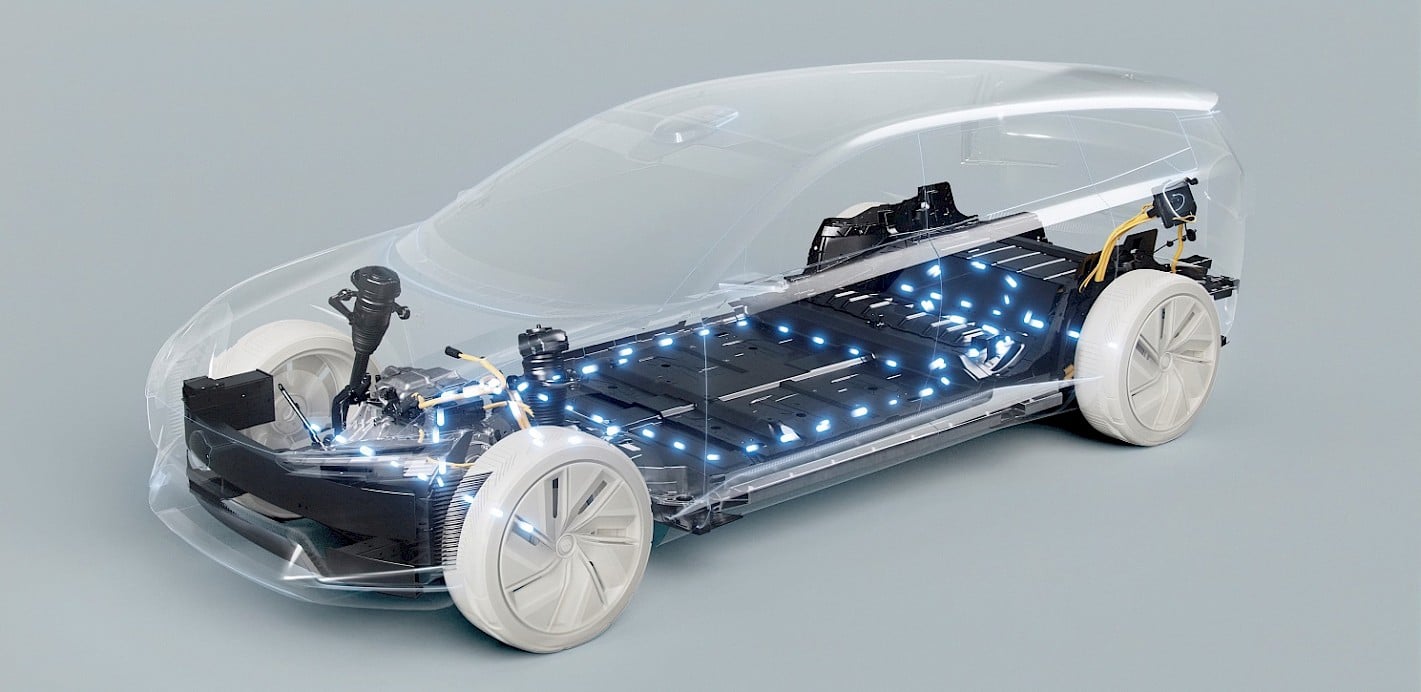 At the event, Volvo also revealed plans to develop improved real range in EVs as well as faster charging capabilities.
The Scandinavian carmaker will work with Swedish battery company Northvolt to increase battery density by 50 per cent compared with what is currently available. It also has further plans to achieve batteries capable of delivering 621 miles of "real range".
"We want to constantly increase the customer benefits of driving a pure electric Volvo car," said Henrik Green, Chief Technology Officer at Volvo Cars. "By simplifying the design and integration of our battery cells, we can reduce weight and maximise space, allowing for considerable improvements in battery capacity, range and charging times."
The new all-electric XC90 replacement, based on the Concept Recharge, will also feature bi-directional charging so drivers can offload excess energy from their vehicles and sell it back to the grid.