New Citroen e-Berlingo has 171 miles of range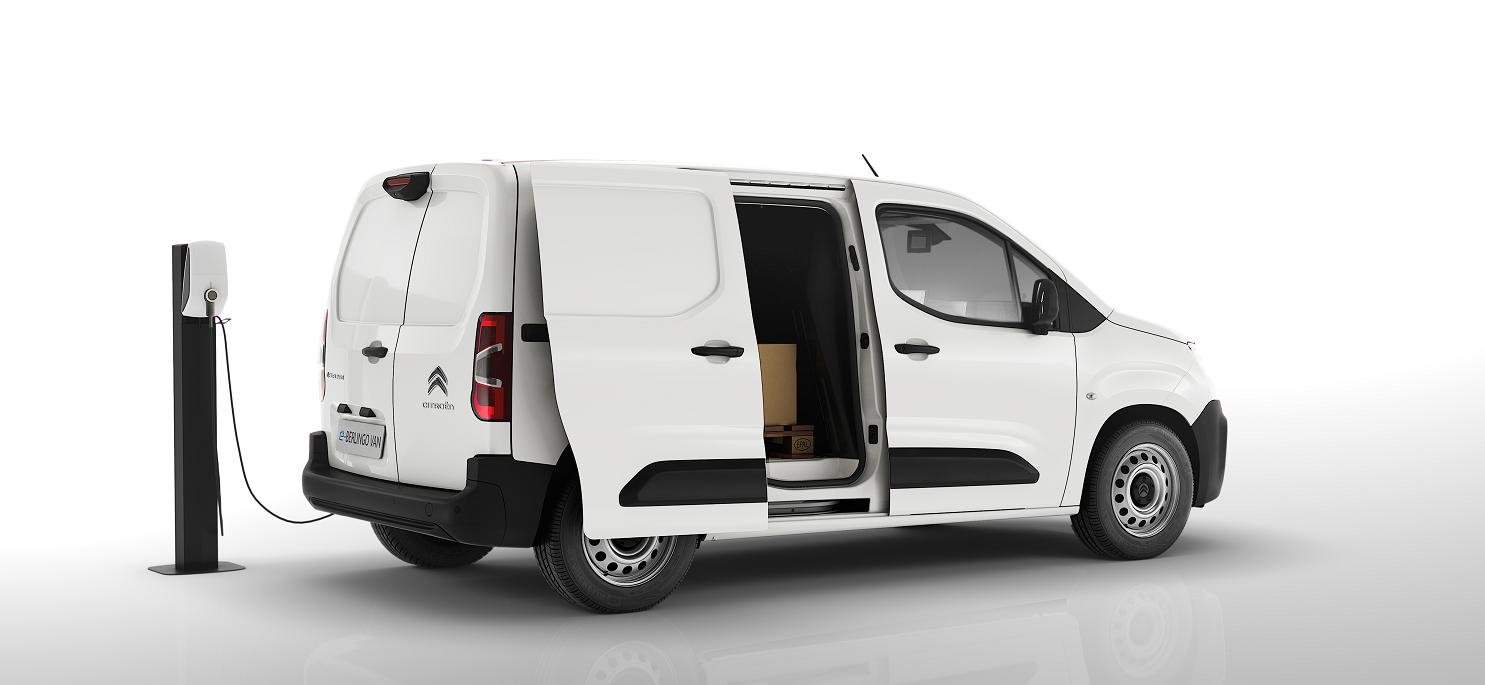 Citroen has finally revealed full details and specs for the new e-Berlingo van, although prices are yet to be disclosed.
The new all-electric Citroen e-Berlingo sees a significant improvement in range compared to its short-lived electric predecessor.
In fact, the new electric e-Berlingo has up to 171 miles of range compared to 106 miles for the first Berlingo Electric.
Key features
Range
For new electric cars, range is quickly becoming less of a headline and just something to note from the spec sheet.
However, the same isn't quite yet true of vans despite the rapid improvements in the electric van offering.
Fortunately, the e-Berlingo has plenty to offer in this area with up to 171 miles of range powered by a 100kW electric motor. This is fed from a 50kWh battery pack and it seems Citroen has opted for the lower weight offered by a smaller battery, as it is the only battery pack option.
It makes sense too as the payload and capacity are still impressive.
Charging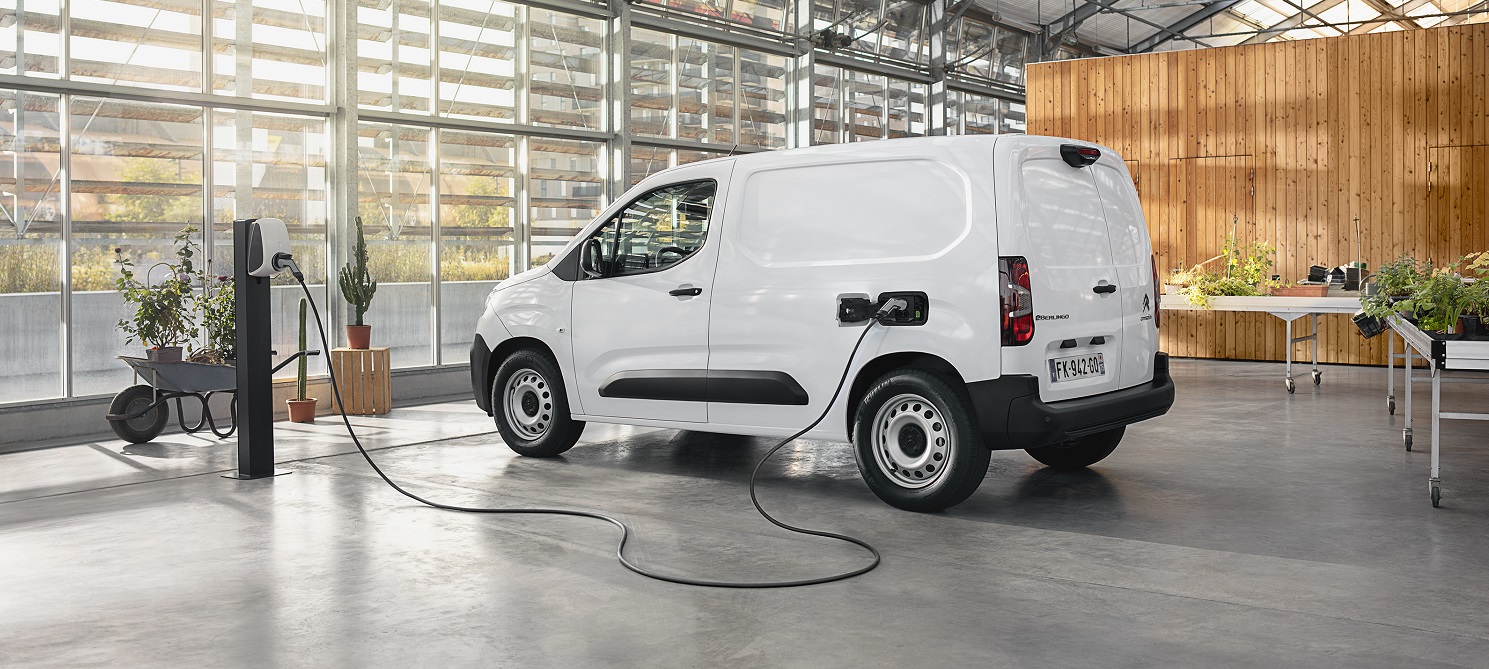 Charging the e-Berlingo is a pretty standard affair. You can charge at home or use any other Type 2 public charger in around six to seven hours. Unless you use the full 171-mile range in one day, most nights you will just need a top-up so charging should take less time.
However, there is an optional upgrade to boost home or office charging speeds to 11kW on the vehicle rather than the standard 7.4kW. This reduces 0-100% charging time to around five hours.
The caveat is this requires a three-phase supply which most UK residential properties do not have. However, if your business premises does then it could be a worthwhile upgrade.
You can learn more this in our guide to three-phase charging or watch this video.
The e-Berlingo comes with a CCS rapid charging connection as standard, so you can get an 80% recharge in about 30 minutes at a 100kW rapid charging station. That should be plenty of charge on your lunch break, then.
In a nice touch, the e-Berlingo comes with delayed charging functionality built in. This means you can set the van to charge at specific times, such as when your electricity prices are low.
This obviously requires an energy tariff that has off-peak pricing, but it's a nice touch from Citroen.
You can learn more about energy tariffs aimed at EVs and find which is cheapest using our energy tariff comparison tool.
Configurations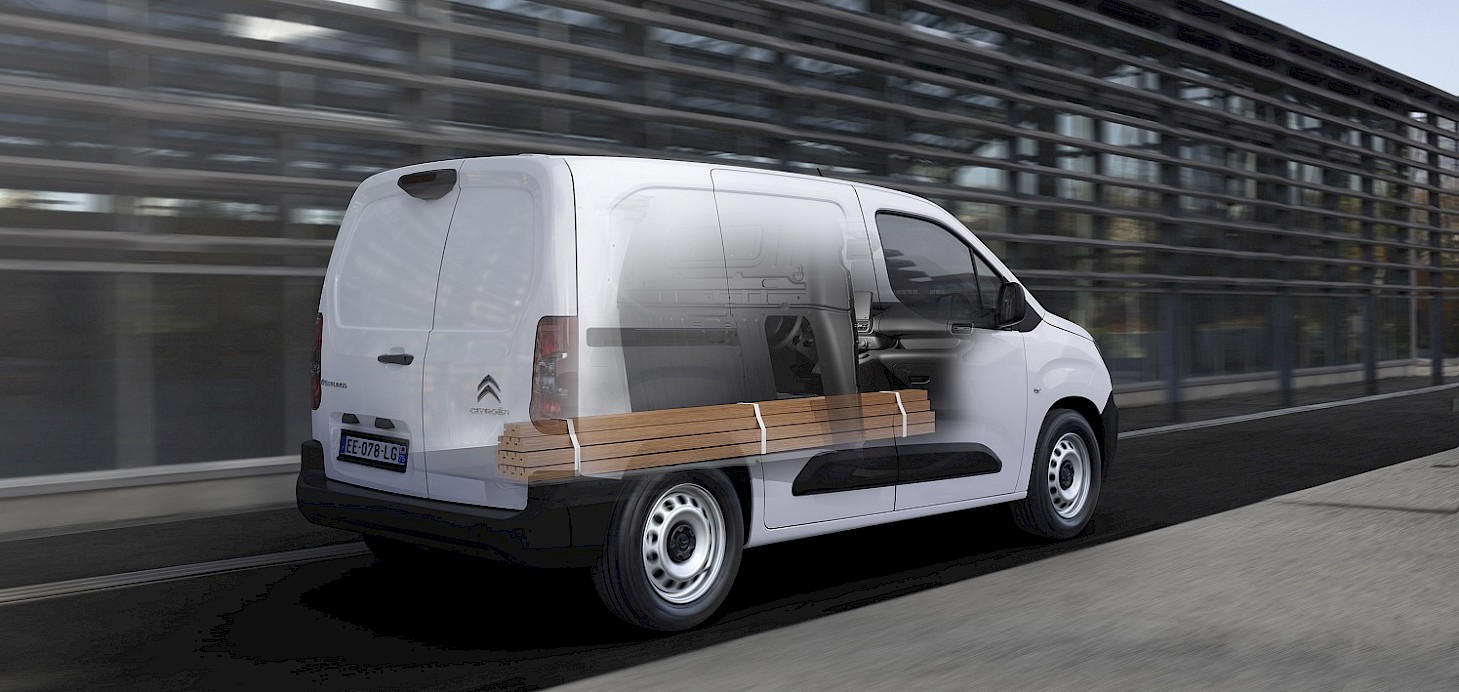 There are two primary sizes – M at 4.4m long and XL at 4.75m long.
It's also configurable as a Crew van (based on the XL version) seating up to five.
Two trim levels are available including the entry-level Enterprise and the range-topping Driver.
All versions have the option of the Extenso modular cabin, which allows you to fold down the passenger seat for some extra load capacity. In the M model, load length extends to 3.09m and 3.44m in the XL.
Capacity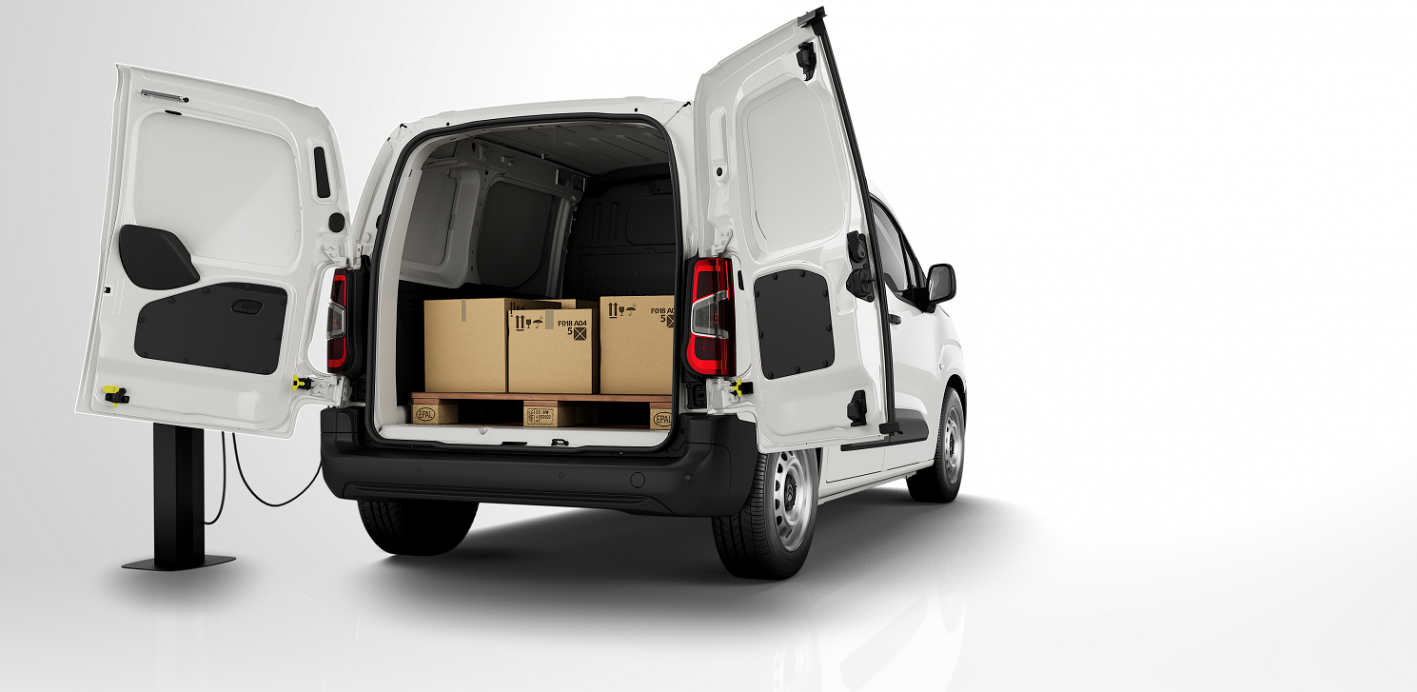 Load capacity is not compromised and is the same as the petrol or diesel versions. The smaller M model has a max capacity of 3.3 cubic metres (without the Extenso cabin option), while the XL version of the Citroen e-Berlingo has a maximum load capacity of 4.4m3 which compares favourably with similarly sized electric vans.
For example, the Nissan e-NV200 has a max load capacity of 4.2 cubic metres while the Renault Kangoo ZE has a max capacity of 4.6 cubic metres if you go for the larger Maxi version.
In terms of weight, the e-Berlingo can take a maximum payload of 800kg.
Interior and tech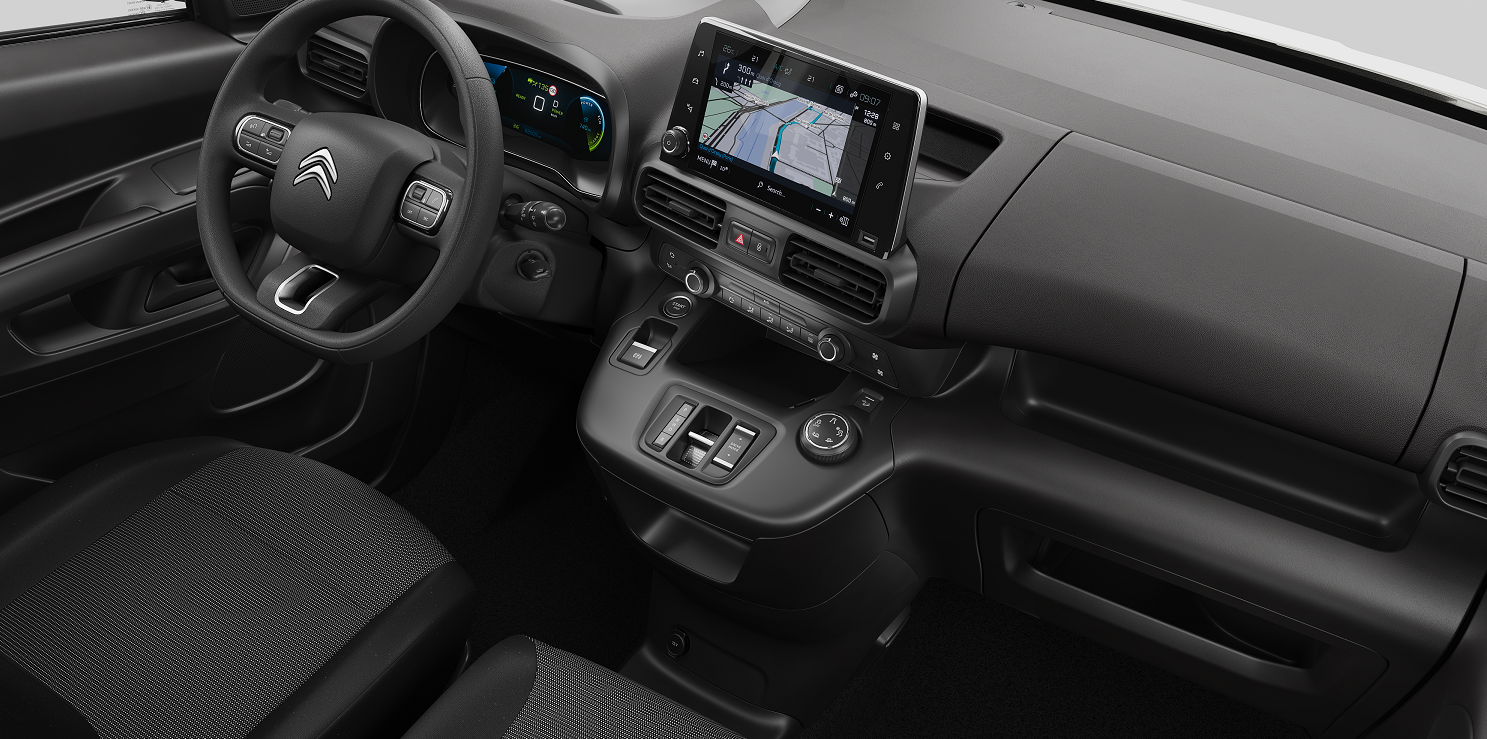 Inside the e-Berlingo is mostly as you would expect – like a petrol Berlingo. There are some extra buttons for toggling between Eco, Normal and Power modes and obviously there is no traditional gear selector.
Instead, you get an "e-Toggle" which allows you to switch between Park, Reverse, Neutral and Drive.
You also get an 8-inch touchscreen as standard, but the level of connectivity largely depends on the choice of connected service of which there are three to choose from: Connect Assist, Connect Nav and Connect Play.
Connect Assist comes as standard in all versions of the e-Berlingo and includes features such as showing charge status/data. Connect Play adds Apple CarPlay and Android Auto - this is also included as standard on all models although these features won't be available until Q4 2021. Connect Nav is an optional extra but is included as standard on the range-topping "Driver" trim level.
The Citroen e-Berlingo will be available in UK dealerships towards the end of 2021.