MG shows off its new ZS EV with a fresh look for 2022
11th Oct 2021 Paul Fenech
---
Featuring a longer range and a tweaked exterior, dealerships will begin taking first deliveries of the new MG ZS EV in November.
Lovers of the existing MG ZS pure electric vehicle will finally be able to get their hands on a new model when it arrives in UK dealerships next month. Building on the success of MGs best-selling EV, the new ZS comes with a fresh design, improved performance, up-to-date technology and a version with significantly longer range.
This comes courtesy of a bigger 72kWh battery pack which boasts a range of 272 miles compared to 163 miles on the existing model. A cheaper variant with a smaller 52kWh battery pack will be introduced in 2022, which will have a range of 198 miles.
Styling-wise, the front end has been totally revamped and it now stares back at you with a stamped-effect grille to improve aerodynamics. The LED headlights and distinctive daytime running lights have resulted in a bolder look too. Other improvements also include a new side-opening charging port, rear bumper and a new set of wheels.
Two new trim levels are available along with two new names – the SE and Trophy.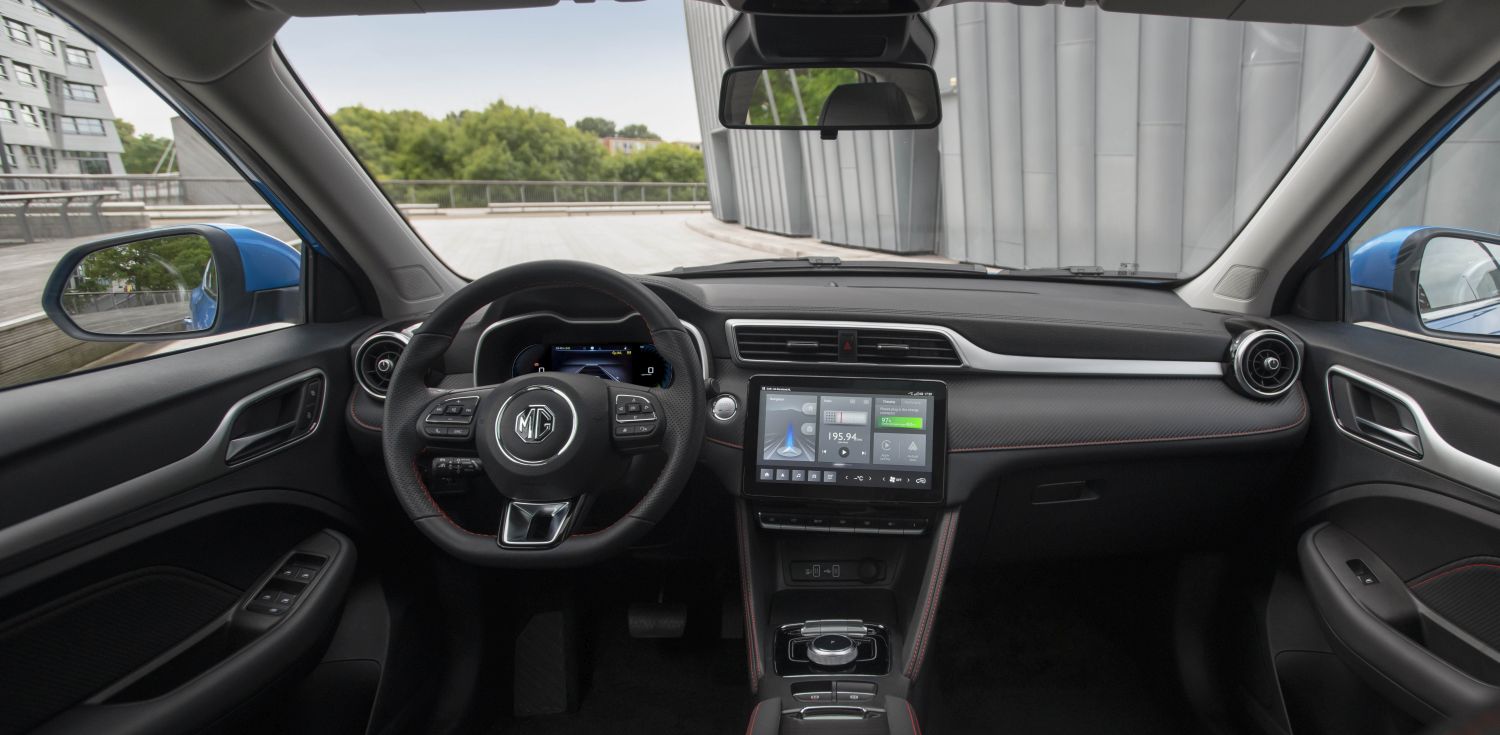 Charging of the new ZS can be readily viewed by using the four stage LED indicators that sit inside the charging port. The Type 2 connection allows for 7kW charging at home, while the MG is capable of up to 76kW DC rapid charging thanks to the CCS rapid charger connection. The 72kWh Long Range battery can be charged from 0-100% in a little over 10 hours using a standard 7kW charger. But, when charging with a 100kW rapid charger, you can juice it up in just 42 minutes.

Every new ZS model incorporates MG's new iSMART system which provides remote smartphone control of features such as climate, security, and charging functions. The interior infotainment system all receives a facelift with a 10.1in tablet-style touchscreen featuring new and improved graphics and functionality. Drivers will also benefit from a new instrument cluster, while all passngers can make use of the wireless phone charging capability on the Trophy trim.