Mercedes shows S-Class-esque EQS concept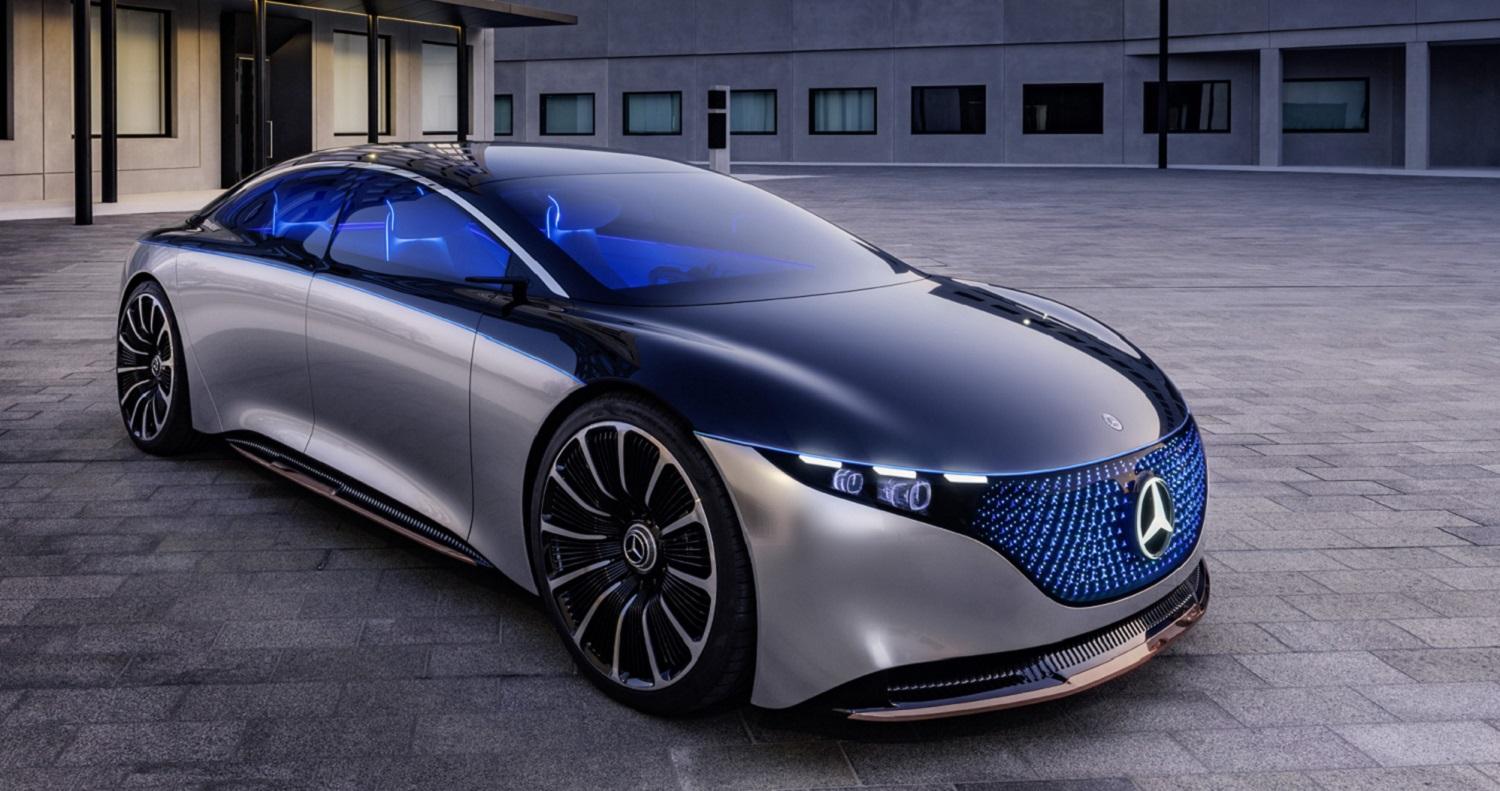 Mercedes-Benz has lifted the lid on its new luxury electric vehicle concept at the Frankfurt Motor Show as sustainability becomes a "central component" of the manufacturer's strategy.
Dubbed the Vision EQS, and likely to compete with the Tesla Model S and other luxury saloon, it has all the hallmarks to be expected in a luxury vehicle from Mercedes.
The four-door EQS has more than 350kW of output at its disposal and accelerates from 0-62mph in less than 4.5 seconds. The concept has a WLTP range of more than 430 miles, while the battery can be charged from 0-80% in less than 20 minutes using a 350kW rapid charger, such as the one IONITY displayed at the show.
The Vision EQS shows off Mercedes' modular system which it says can be scaled across different models meaning key vehicle components such as the wheelbase, track and battery can be modified according to the vehicle being manufactured.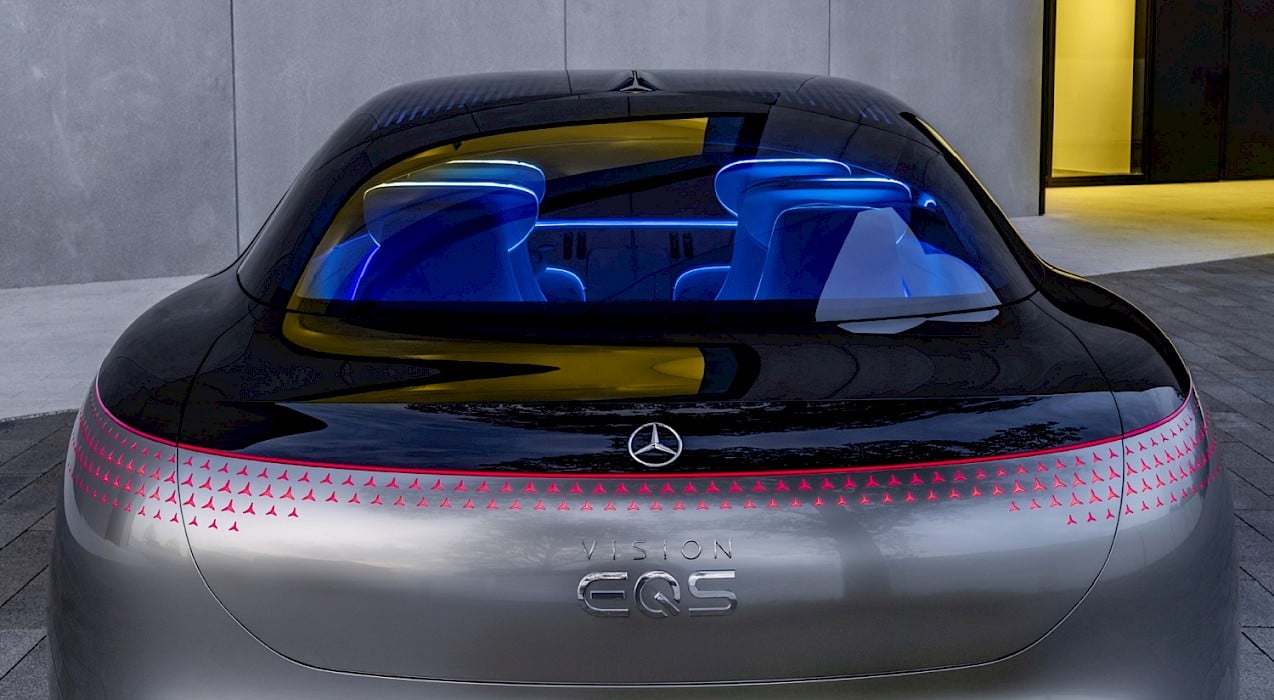 In addition, the concept features Level 3 autonomous driving, allowing the car to take a portion of control on motorways for example. Mercedes says the modular system allows the sensors to be upgraded to full autonomous driving in future.
The defining visual feature is the flowing effect of the exterior, which Mercedes says also offers space and high aerodynamic performance.
The concept feature 24-inch multi-spoke alloy wheels, while the rear lights include 229 individual LED stars to leave you in no doubt which car manufacturer this is from.
The interior is no less glamorous, with the Vision EQS taking cues from luxury yachts. The dashboard blends with the body of the front trim while the cockpit offers passengers an open and generous space.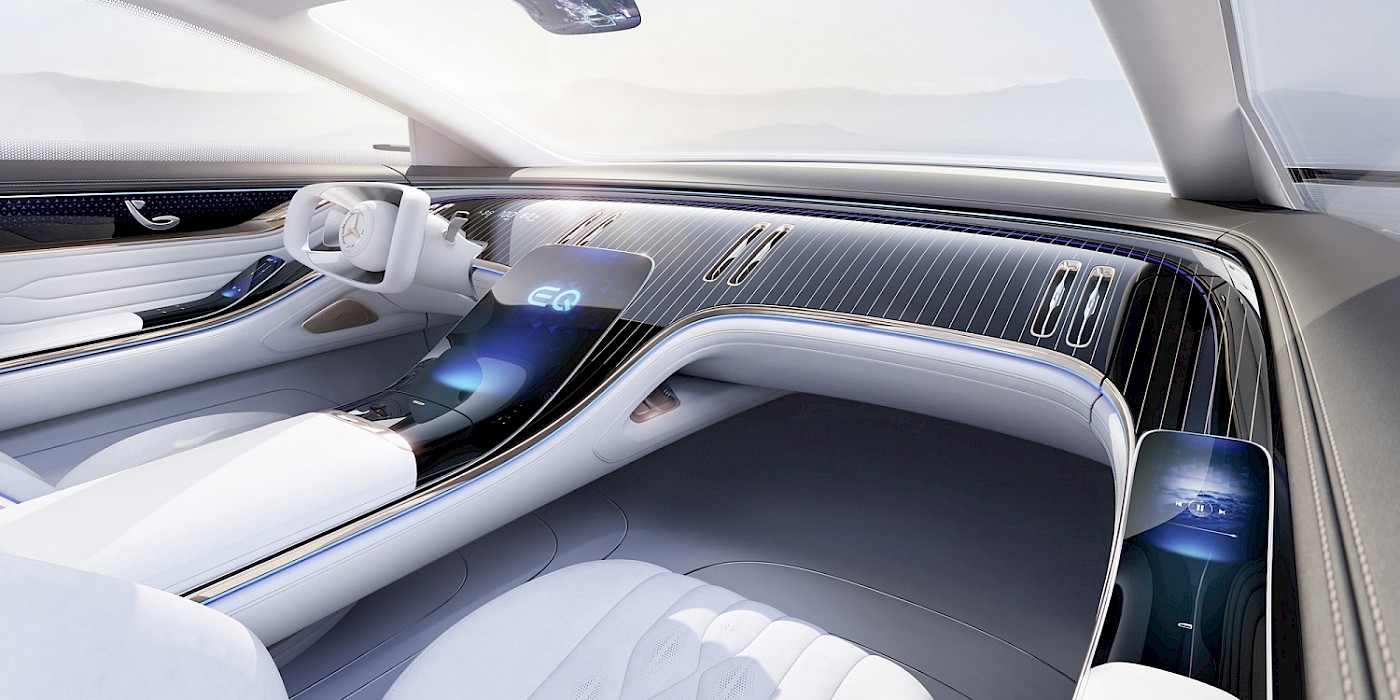 Continuing the sustainable theme, Mercedes has used recycled materials where possible, such as the white microfibre and maple trim which is made from recycled PET bottles. The roof liner material were sourced from "ocean waste" plastic, helping to remove some plastic from the ocean as well as re-using the material itself.
The Vision EQS is the latest vehicle to join Mercedes' EQ sub-brand, which includes the Mercedes-Benz EQC luxury SUV.