Mazda unveils first fully electric production – the MX-30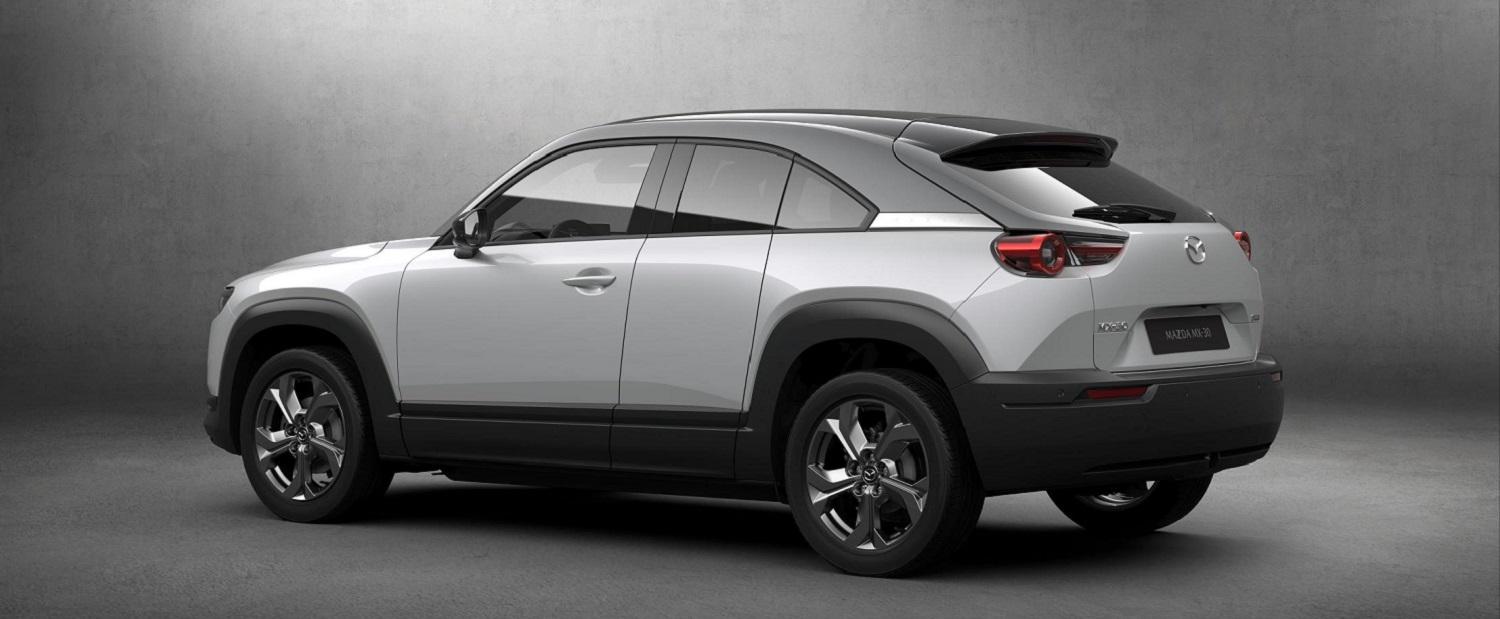 The Mazda MX-30 all-electric SUV has been unveiled at the Tokyo Motor Show, offering a range of 125 miles and is due to launch in 2021.
The company's first production electric car has been given the MX moniker, with Mazda previously using the prefix on cars that were "designed to challenge assumptions in the motor industry", such as with the MX-5. Clearly Mazda hopes to do the same here.
The Mazda MX-30 has a range of 125 miles courtesy of its 35.3kWh battery. Smaller than other EVs being launched, but the Mazda says this still far exceeds the 31-mile average daily drive of European customers.
It also says the focus has been on creating an excellent driving experience and anticipates the MX-30 will be an attractive proposition as a second car.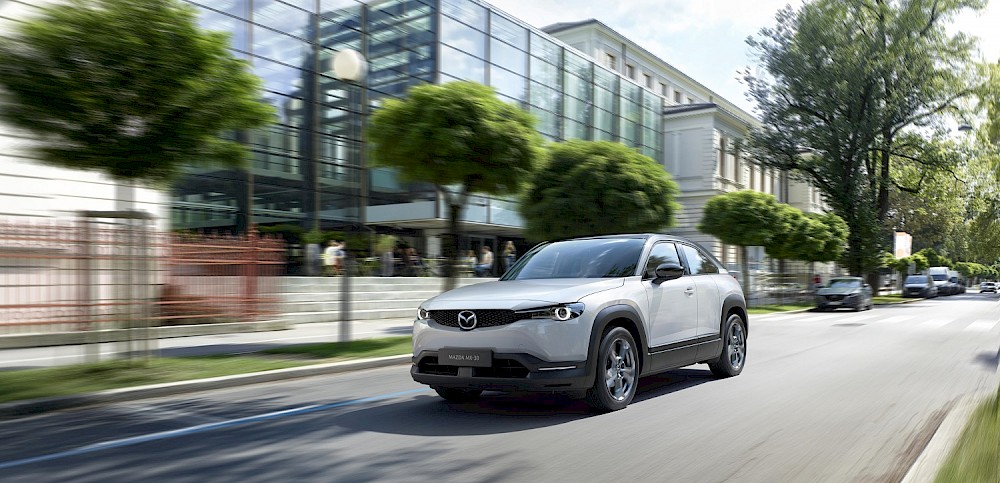 In fact, Mazda have created an electronic sound for the MX-30 which is synchronized to motor torque in sound frequency and sound pressure. The idea is presumably so the driver can hear and feel how the vehicle is performing – something that is of course usually missing in electric cars.
Yasuhiro Aoyama President & CEO of Mazda Motor Europe said: "Many of the media who have driven our test vehicle have said it is one of the few electric cars they have driven with the positive characteristics of a regular car.  Delivering driving pleasure is at the heart of every Mazda we design and that will be no different in our electric car."
The MX-30 also borrows the "freestyle" doors from the RX-8, while Mazda also claims the car is made with ecological materials, such as replacing real leather with a vegan alternative. The floating centre console also features sustainably sourced cork and doubles up as storage space.
The Mazda MX-30 features a Type 2 CCS combination connection, and is capable of up 6.6kW AC charging at home as well as 50kW DC rapid charging at public chargers.
The all-electric MX-30 will start from below £30,000, including the Government Plug-In Car Grant, with orders opening in summer 2020.