Maserati reveals the Grecale SUV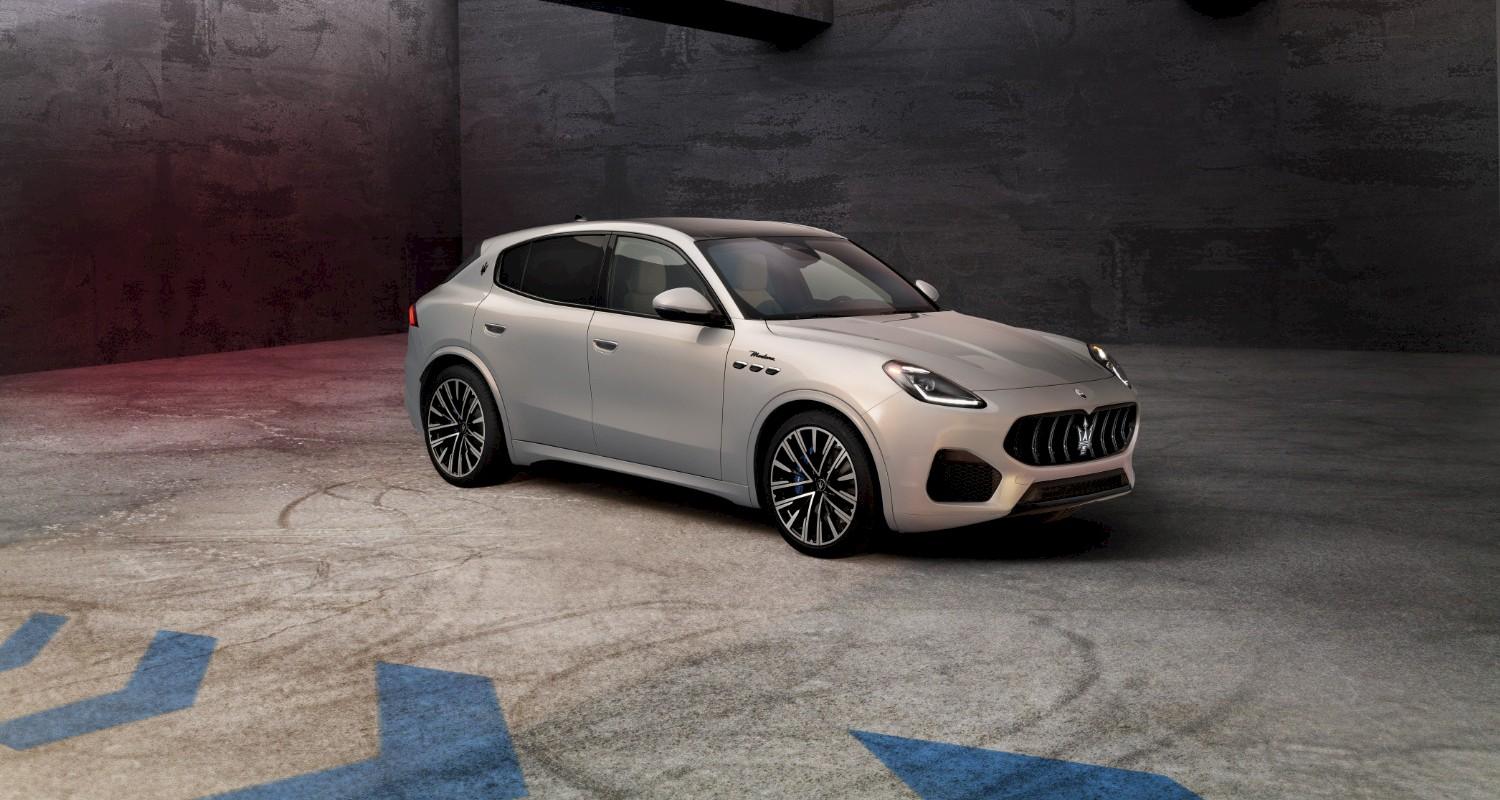 Maserati has officially revealed its new SUV, the Grecale, which is intended to sit beneath the Levante in the Modenese firm's lineup.
Alongside the mild hybrid and petrol engine models, the SUV will be the first Maserati to use a pure EV powertrain, called the Folgore.
The fundamental chassis is a development of the highly acclaimed Alfa Romeo Giorgio platform that underpins the Stelvio and Giulia. The Folgore is intended to take on the Audi Q6 E-Tron and the Porsche Macan EV. While precise technical details are scarce, it's been reported that it will have 590lb-ft of torque and a 105kWh battery, with a possible 350-mile range.
While the Folgore will look similar to its ICE and hybrid brethren, it gets a bespoke paint hue entitled Rame Folgore, which changes colour according to the angle of the light. It makes use of recycled fishing nets in the cabin, too.
Any more details?

Precise details on much of its capabilities are thin on the ground. The Grecale is 4846 mm long, with a wheelbase of 2901 mm, a height of 1670 mm, a width of 2163 mm (including wing mirrors), with a rear-wheel track of 1948 mm.
Inside, the famed Maserati clock is digital for the first time and acts as a voice-controlled concierge. There's a 12.3in central screen (the largest ever seen in a Maserati) and an 8.8in display for the controls, plus a third for rear-seat passengers. It's all managed by what Maserati calls the Maserati Intelligent Assistant (MIA) Multimedia system, which is hooked up to a Sonus Faber 3D sound system with either 14 or 21 speakers.
As for the driving, there's a new Vehicle Dynamic Control Module (VDCM) that Maserati says offers '360-degree control over the car'. Drive modes include Comfort, GT, Sport and Off-Road.
Electric vehicle charging cables
Whether you're looking for a replacement cable or a spare, we have a
range of charging cables
to suit anyone's charging needs
Wider plans

Maserati has already announced that no new ICE cars will be launched from 2025 onwards. Next up on the horizon is the long-awaited replacement for the GranTurismo, which stopped production in 2019 after more than a decade on sale.
Like the Grecale it will offer a range of ICE, hybrid and EV powertrains; it's expected to be on sale by 2023. A further four new Maseratis are due by 2025, including a new Levante, MC20 EV and Quattroporte four-door saloon.