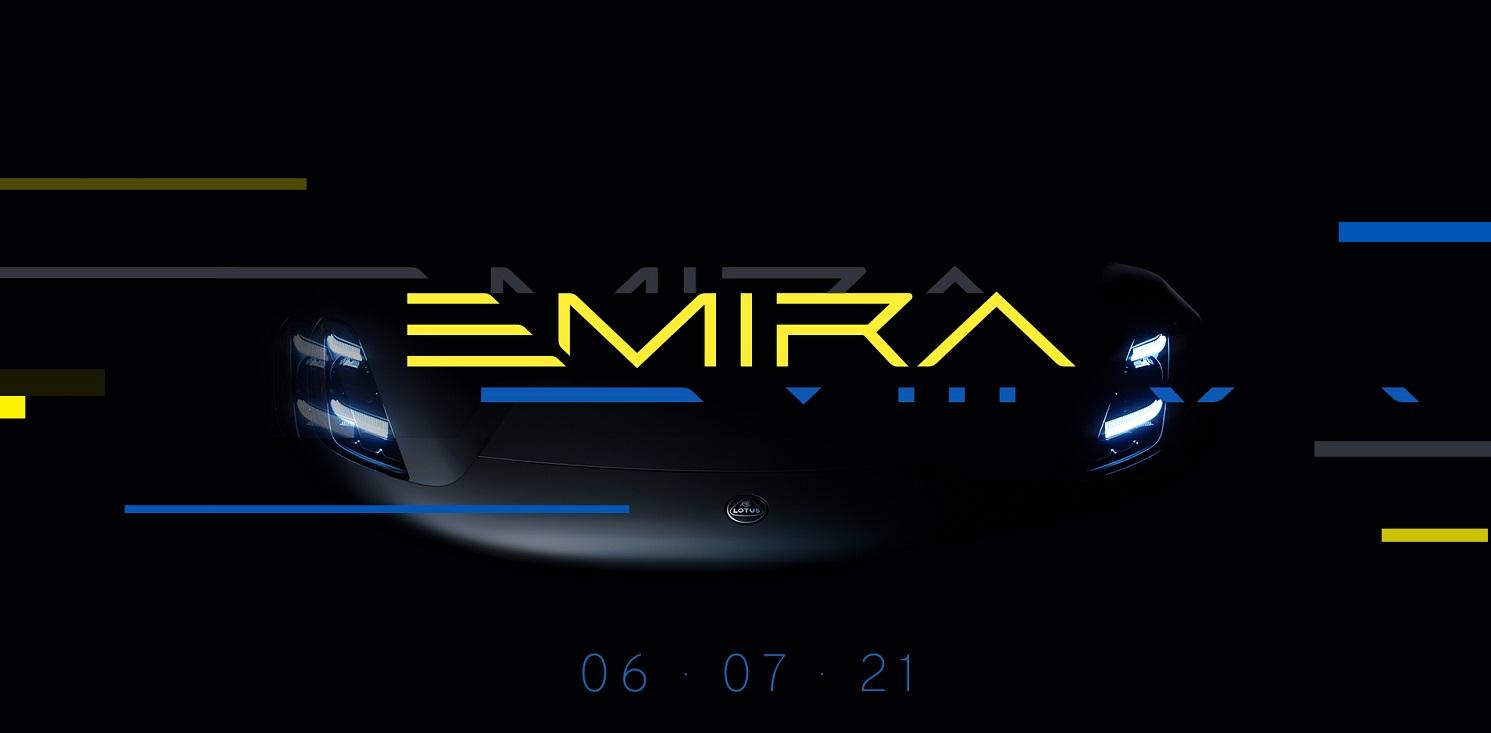 Lotus' last new ICE car to be unveiled in July
29th Apr 2021 Danny Morgan
---
Lotus has revealed its new sports car, named the Emira, will be the last time the company will launch an internal combustion engine vehicle.
Lotus has been turning heads with its highly anticipated all-electric hypercar – the Evija – with the Norfolk-based company set to focus on pure electric vehicles in future.
However, the iconic British brand will give the piston-engine one last hurrah in the form of its brand new sports car – the Emira.
It will be fully unveiled on July 6th at Hethel, Norfolk (where the Emira will be built) as well as making its public debut at the Goodwood Festival of Speed on 8-11 July.
Speaking about the Emira, Matt Windle said:
"It's the most accomplished Lotus for generations – the perfectly packaged, powered and formed sports car. Beautifully proportioned, shrink-wrapped, but with comfort, technology and ergonomics built in. With a design inspired by the Evija all-electric hypercar, it's a game-changing Lotus sports car."