Look, no hands - Zap Map adds Google voice control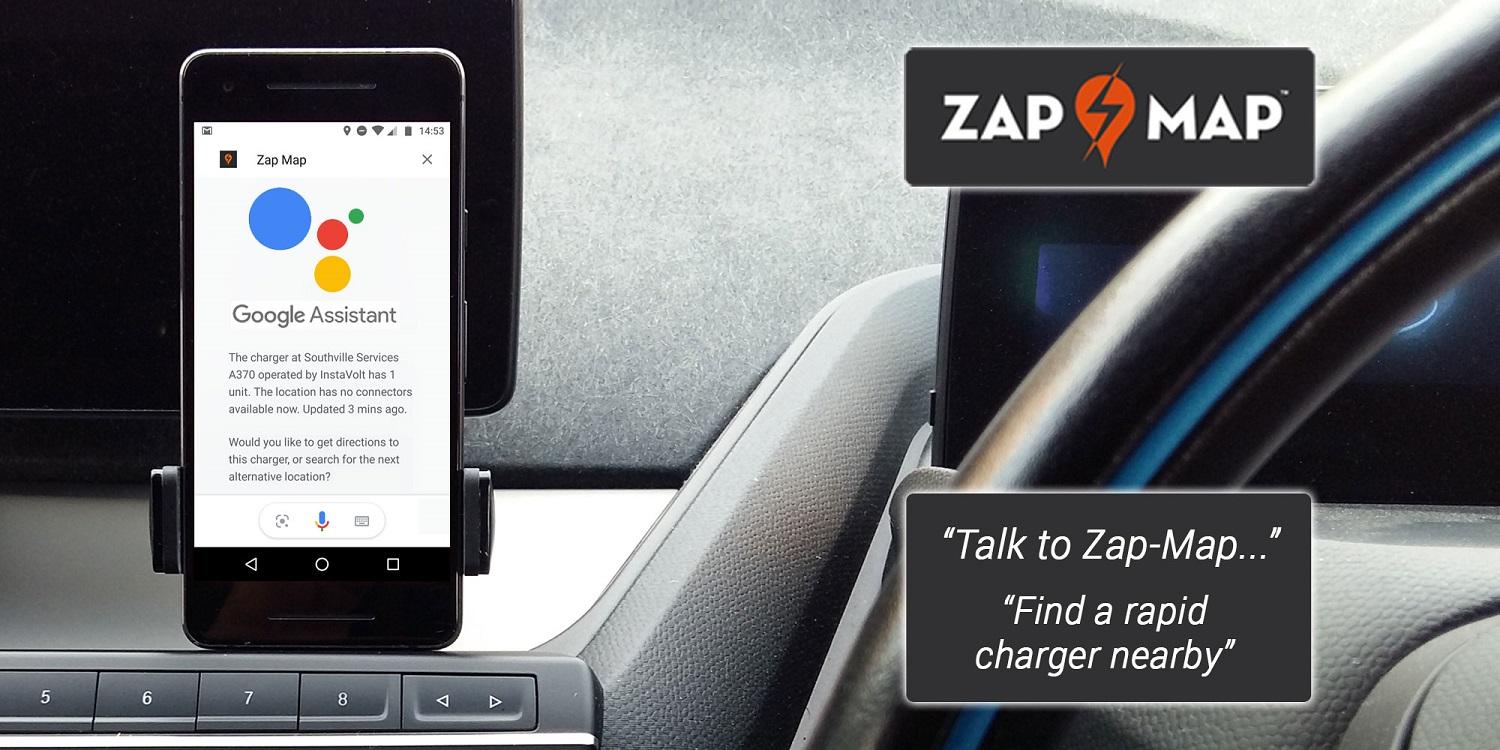 Zap Map, the UK's most popular EV charge point database, is now compatible with Google Assistant allowing hands-free voice search for the first time.
The update means drivers are now able to verbally ask Google Assistant to find a suitable charge point nearby or on the way to a destination.
Available on Android and iOS, Google Home and Android Auto, Zap Map will now respond to commands such as "find a charger nearby".
This will be fantastic news to electric car drivers across the country who will now avoid the need the pull over and stop to use the Zap Map app. Instead, drivers can activate it by saying "Hey Google… Talk to Zap-Map."
Simon Williams from the RAC said this type of development from Zap Map was crucial to make electric car driving simple and easy:
"If we are serious about moving towards zero-emission cars, it is imperative drivers have the confidence to make the switch to electric vehicles. Easy-to-use and accessible digital tools, such as the one announced today, will be key to helping the growing number of EV drivers navigate the unfamiliar world of public charging safely while on the move."
Ben Lane, co-founder of Zap Map, said:
"The launch of voice integration on Zap-Map is a huge step towards our mission to accelerate the shift from fossil fuel to electric cars. We are providing a quick and simple way for EV drivers to find out information on charge points at home, on the move and, for the first time ever, hands-free when they most need it – while driving."
Zap Pay
The Bristol-based company is also planning to launch a seamless EV charge point payment service in early 2020. Zap-Pay will be usable across multiple network providers according to the company and will integrate with the existing route planner app.
Ben added: "By continuing to offer a comprehensive suite of best-in-class digital tools, we're helping drivers squeeze every drop of value from their EVs. This consolidation of various charging platforms, payment methods and user interfaces into a one-stop-shop app is making transition to EVs easier and more exciting than ever before."