IONITY shows off high power chargers as Kia joins group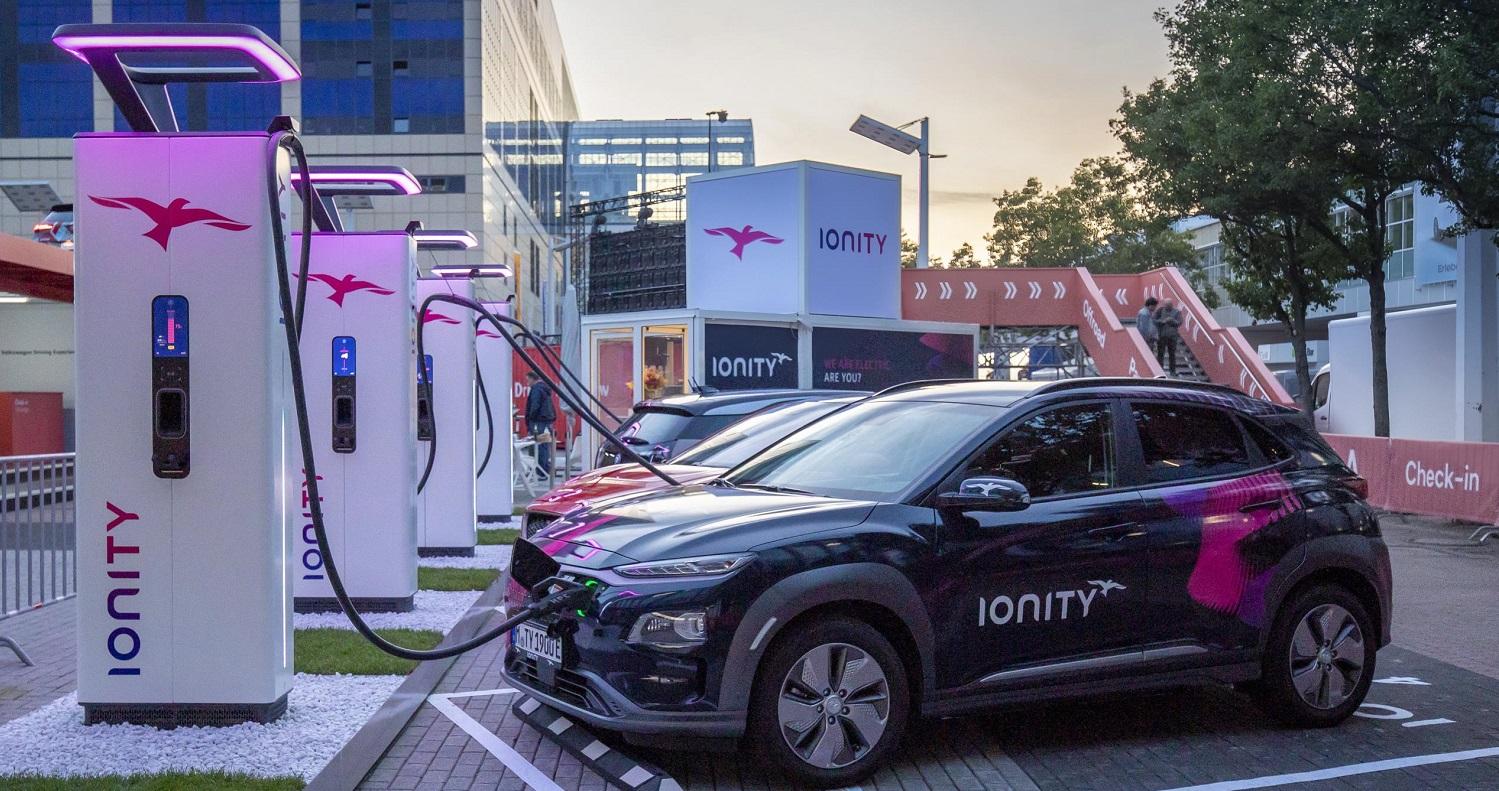 Kia and Hyundai are to invest in the IONITY joint venture to help improve the charging network across Europe.
IONITY, a joint venture established by BMW Group, Daimler AG, Ford and the VW Group, is a pan-European rapid charging network which has helped create 140 rapid charging stations across the continent and another 50 under construction.
According to the manufacturers, Kia and Hyundai will play a key role is expanding the network. From 2021, Kia and Hyundai electric vehicles will be equipped with 800-volt charging systems to accommodate IONITY's top-range 350kW charging stations.
The new high power charger was unveiled at Frankfurt Motor Show in September, with the design and lighting making them instantly recognisable. The light ring on the charger also communicates the availability of the charger as well as lighting the general area around the unit.
Michael Hajesch, IONITY CEO, said: "We are confident our new IONITY High-Power chargers will make a significant contribution to e-mobility in general and to the European IONITY HPC network in particular. Forward-looking product design with innovative lighting solutions, user-friendly cable management, advanced digital user interface and class-leading architecture will make EV charging more convenient and safer for customers."
The IONITY network, which is 100% powered by renewable energy, plans to reach 400 rapid charging stations by 2020, with at least one site every 75 miles.