Jaguar Land Rover forges the way to re-using old EV batteries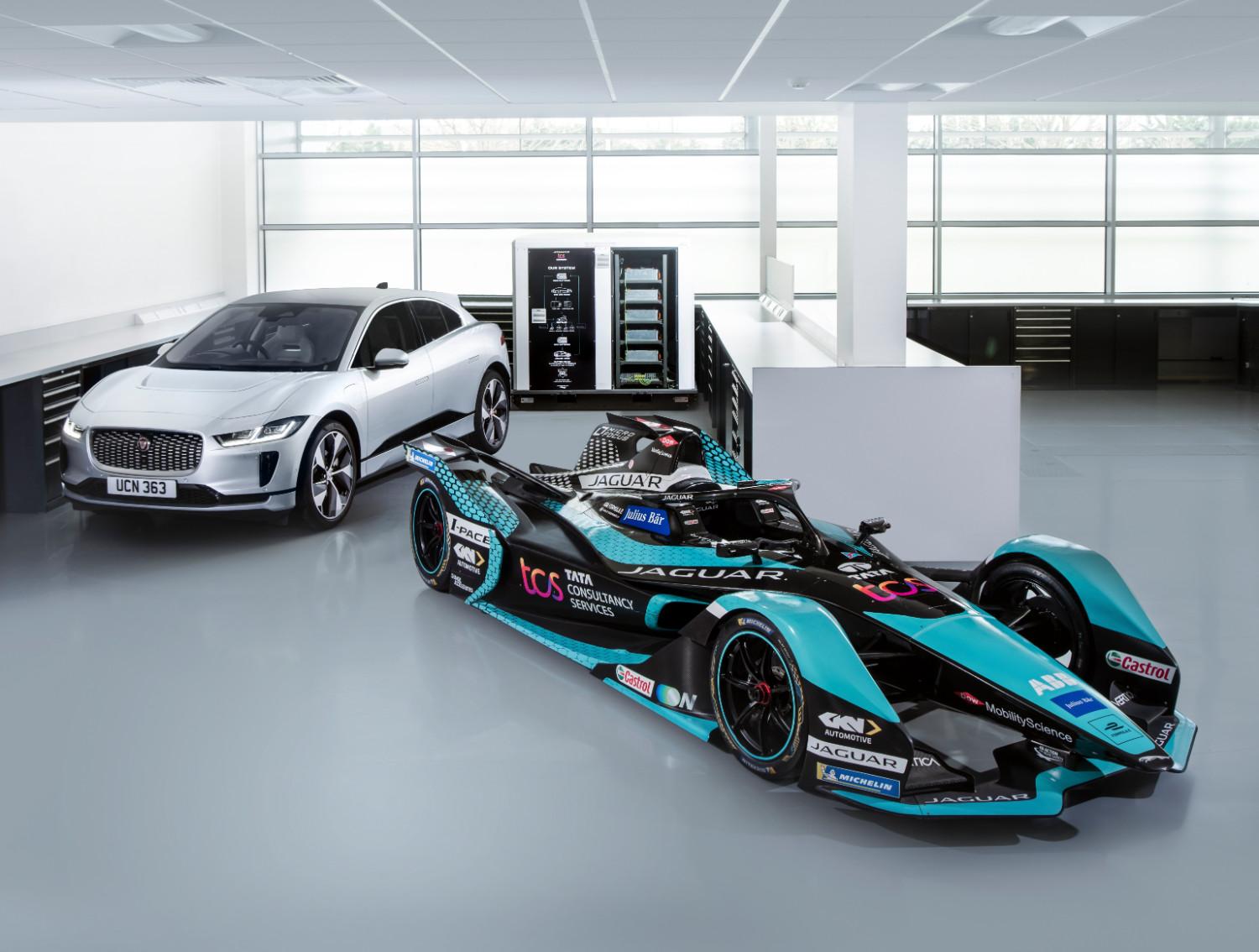 Jaguar Land Rover has announced a partnership with Pramac to produce a portable zero-emission charging unit that utilises I-PACE batteries used in prototype/engineering test vehicles.
Entitled the off-grid battery Energy Storage System (ESS), the device uses the lithium-ion cells from I-PACEs that have come to the end of their lives. This programme is the first part of Jaguar Land Rover's plan to develop what it describes as a circular economy business plan for its vehicle batteries.
The company aims to achieve a net-zero status by 2039 and will be launching programmes that provide 'second life and beyond' uses for its electric vehicle batteries.
Once the battery health falls below the requirements of an electric vehicle, it can still be safely deployed in low-energy situations. It's believed that such 'second life' battery supply applications, such as renewable energy storage, could exceed 200 gigawatt-hours per year by 2030, and be worth more than $30billion.
Greater capacity

The Jaguar I-Pace uses a 125kWh battery, but it can also power the average family home for a week. Pramac reuses up to 85% of the vehicle battery supplied by Jaguar Land Rover in the storage unit; this figure includes the modules and wiring. The remaining 15 per cent is recycled into the supply chain.
The system is charged via solar panels. The unit is self-contained and consists of a battery system linked to a bi-directional converter and associated control management systems. The units are fitted with Type 2 Electric Vehicle (EV) charge connections with dynamic control and rated at up to 22kW AC to allow electric vehicle charging.
They're available for commercial hire and have proved their worth for Jaguar TCS Racing during its test sessions for the 2022 ABB FIA Formula E World Championship in the UK and Spain. The energy storage system was used to run the diagnostic equipment monitoring the cars' track performance and power the pit garage.
The ESS will also be used at Jaguar Land Rover Experience Centre in Johannesburg, South Africa to cover outages from the local electricity supply.