Jaguar F-Pace gets plug-in hybrid option for first time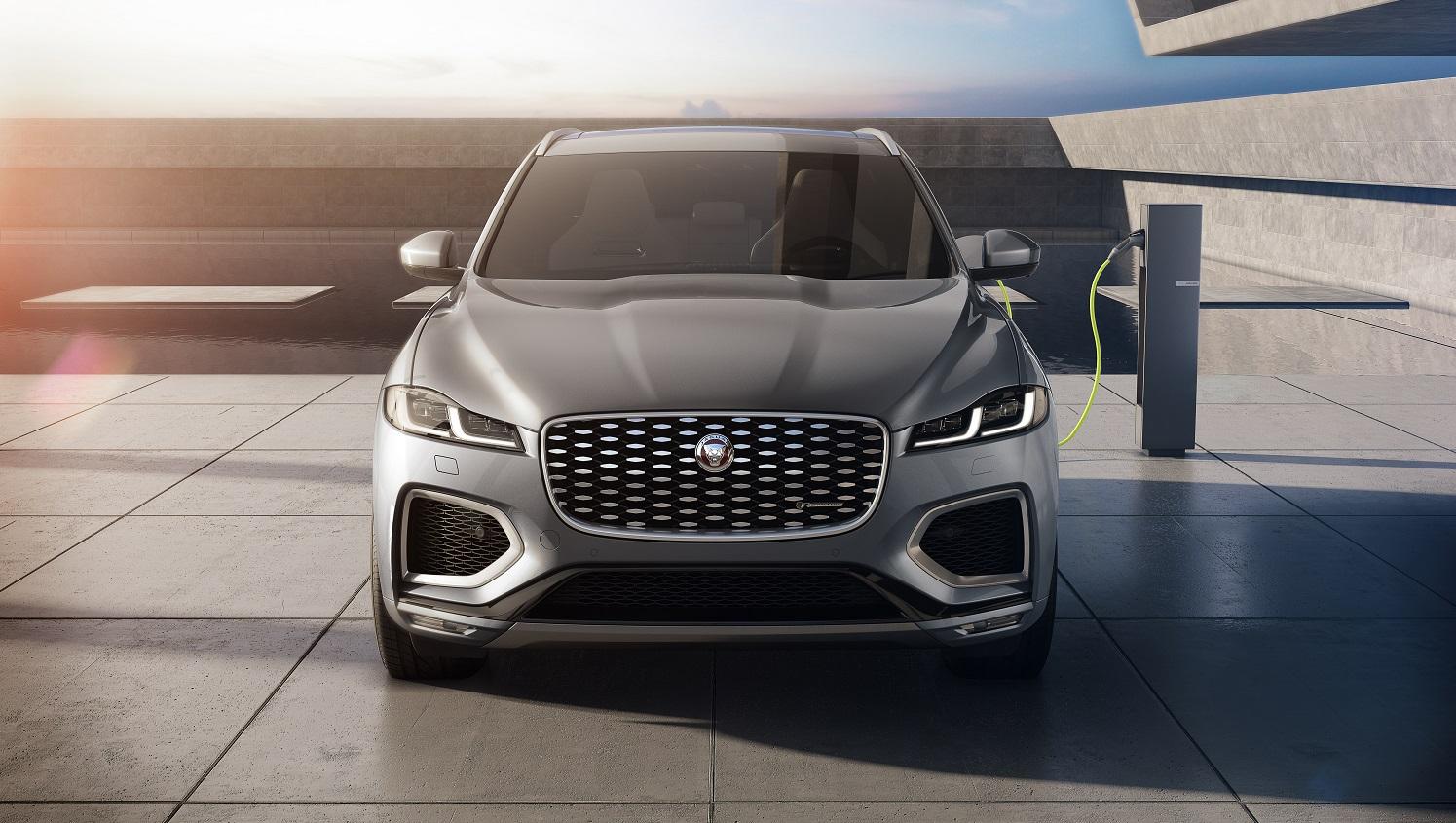 Jaguar has updated its popular F-Pace SUV with a range of new features as well as a plug-in hybrid option with up to 33 miles of pure electric range.
What is it?
Jaguar's F-Pace has been around for some time now, so it was due a slight facelift and update to the interior. To go along with this, Jaguar has also added new powertrain options with mild hybrid and plug-in hybrid tech available for the first time.
What's new?
Better economy and efficiency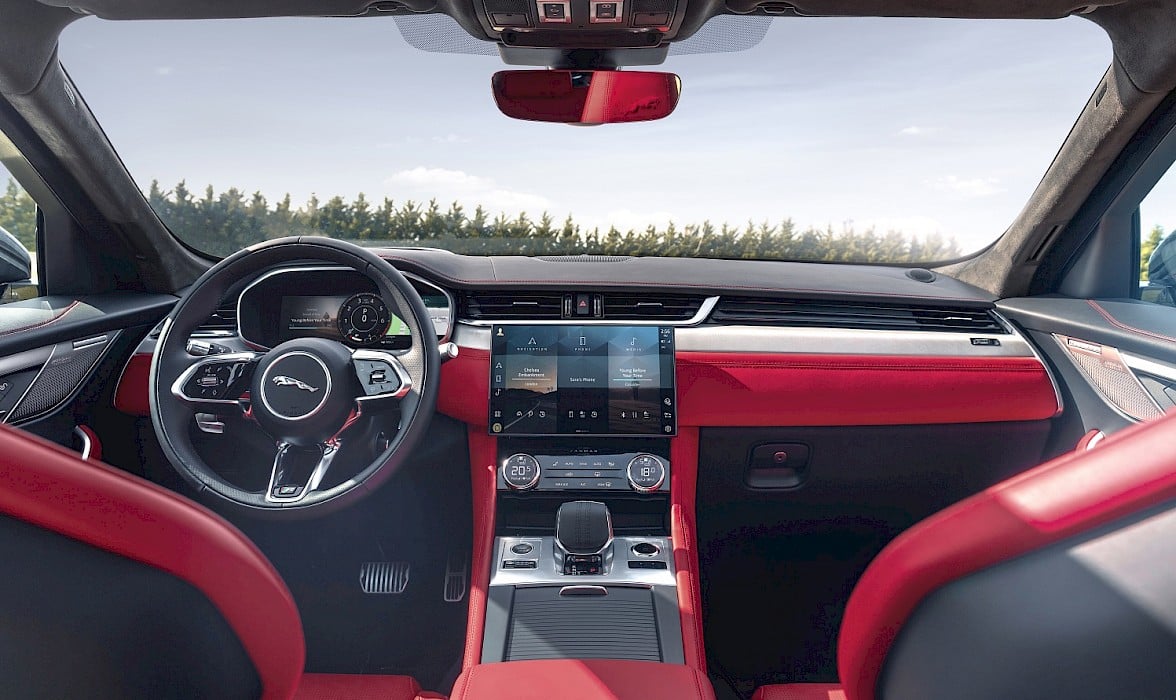 It might not be fully electric (you have the I-Pace for that), but adding a plug-in hybrid to the range offers the option of zero-emissions driving without compromising on power.
The F-Pace P400e combines a 2.0-litre four-cylinder turbo petrol engine. As with the other powertrain options, it is an eight-speed automatic with all-wheel drive.
That means impressive performance, with a 0-60mph time of 5.0 seconds and a claimed fuel economy of up to 130.2mpg. It's unlikely those figures will be achieved in reality, but use the F-Pace in pure electric mode regularly and you'll find those trips to the petrol stations become much more rare.
In fact, the 17.1kWh battery enables an electric range of 33 miles – plenty for the average UK daily commute of 18.8 miles according to Jaguar – and also helps keep CO2 emissions from 49g/km.
Charging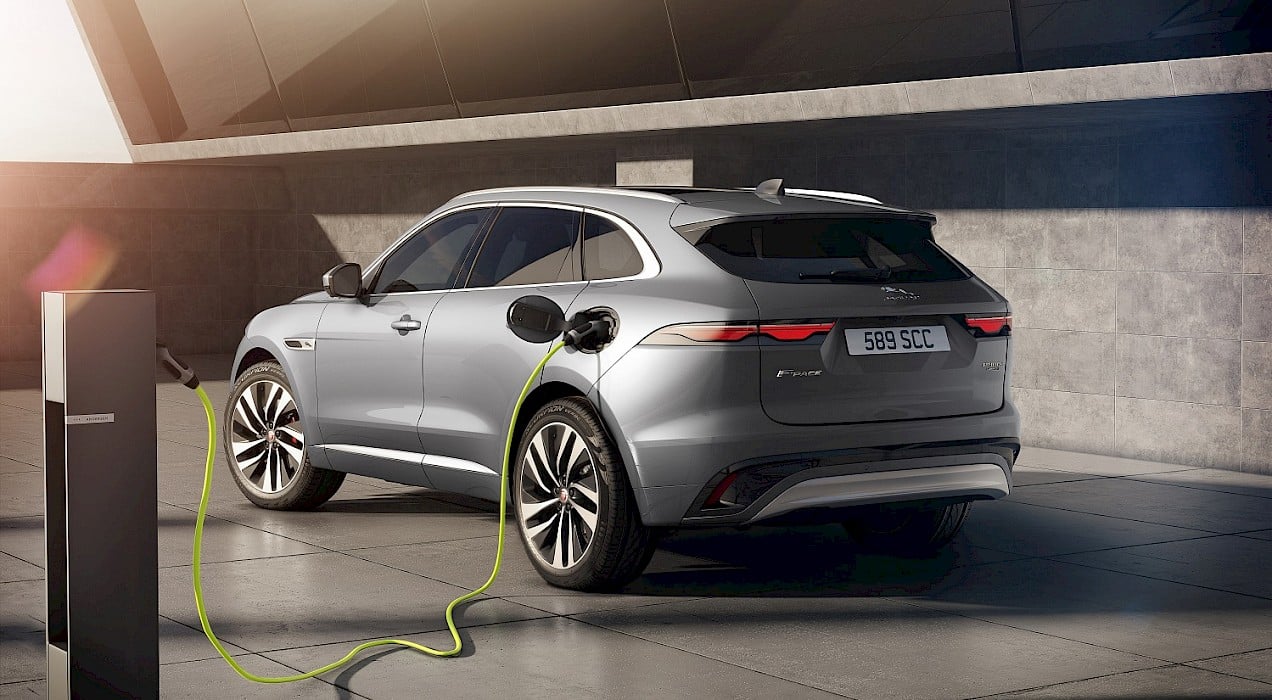 Charging the F-Pace P400e is a fairly simple and quick affair. A standard 7.4kW home charge point will charge the battery from 0-80% in under two hours.
Interestingly the F-Pace also includes rapid charging up to 32kW – not exactly rapid compared to most full electric vehicles but the small battery means you get an 80% recharge in 30 minutes when using a public rapid charge point.
Nip and tuck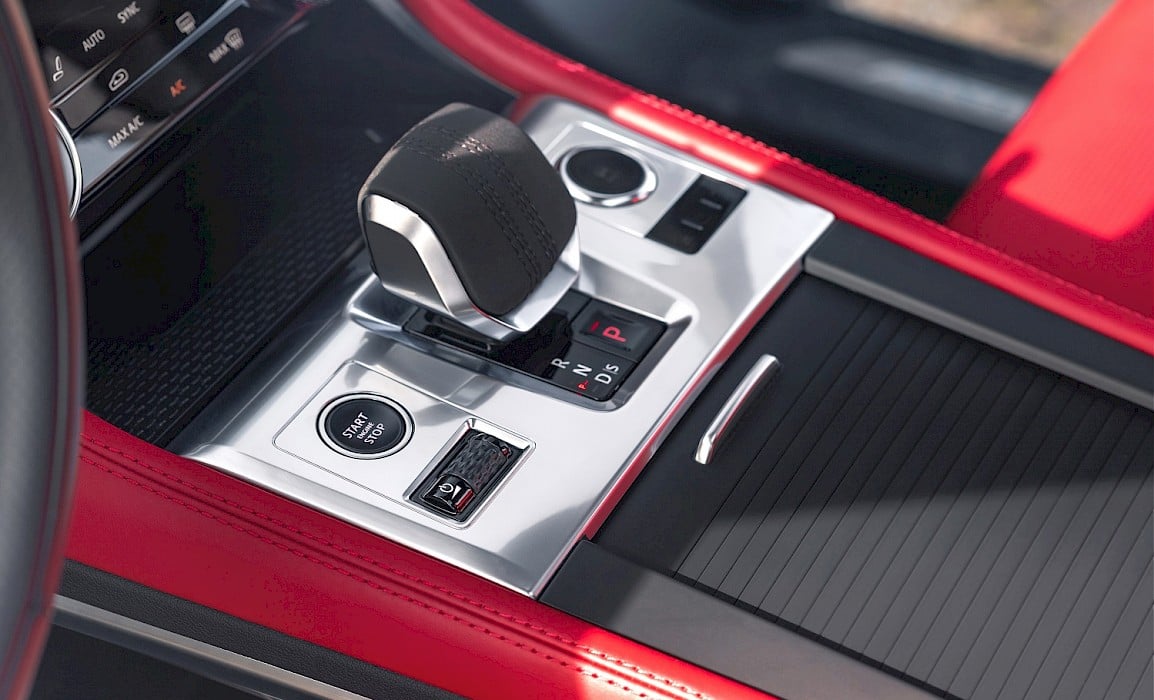 The entire Jaguar F-Pace range has seen exterior and interior changes. A new bonnet and grille design gives it a cleaner look overall, while there are also redesigned air intakes and dark mesh grilles which result in a wider stance and "assured dynamic presence" according to Jag – basically it looks a little more aggressive from the front.
There are also new super slim LED headlights and a smart "Double J" daytime running light design. The forward-facing camera, fitted as standard, detects oncoming traffic and will automatically switched between high and low beam.
The rear also gets a redesign, including Jaguar's double chicane graphic which was first used on the Jaguar I-Pace.
In the interior, there's more than a whiff of the all-electric I-Pace.
The new centre console and dash has a similar sweeping layout, while the new Pivi Pro infotainment system benefits from a crisp 11.4-inch curved glass touchscreen.
Apple CarPlay and Android Auto are available as standard too.
There's a lot of neat details in here, including the drive selector which Jaguar says features "cricket-ball" stitching – handy if you like that sort of thing.
As well as increased levels of comfort and in-car entertainment, passenger health is also taken care of thanks to the PM2.5 air filtration system which removes allergens and unpleasant odours – ahem.
Price and availability
The Jaguar F-Pace P400e starts from £56,060 for the entry-level S edition or you can upgrade to the R-Dynamic HSE model for £64,490 while there are a number of options in between.
The Jaguar F-Pace P400e is available to order now.