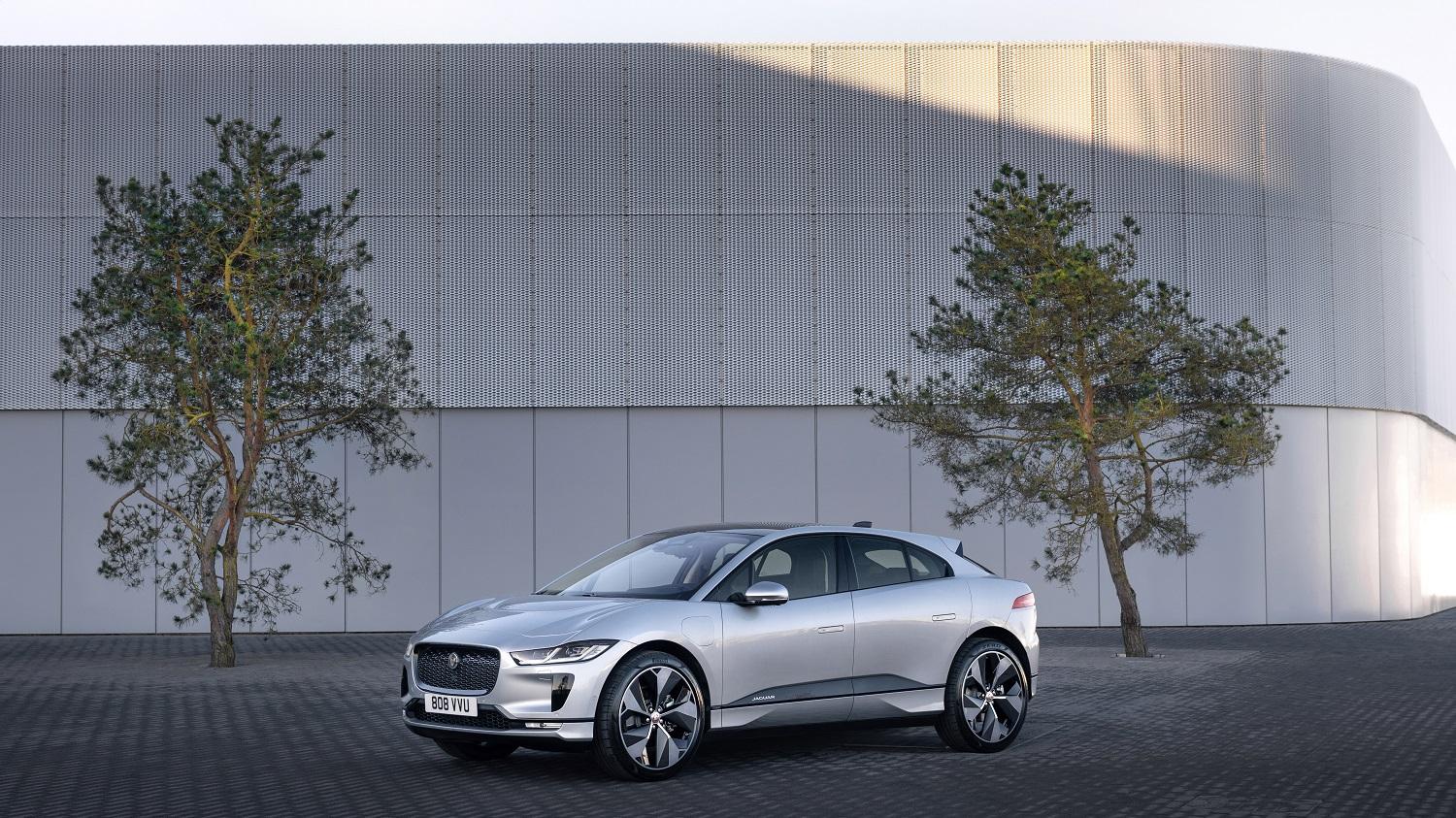 Jag improves I-Pace – adds faster charging, new infotainment
25th Jun 2020 Danny Morgan
---
The new Jaguar I-Pace is now capable of 11kW three-phase charging as standard, while other new features include an improved infotainment system.
Jaguar has updated its award-winning I-Pace electric car which it says makes owning an EV easier than ever. Watch our video update or scroll down if you fancy reading about the new Jaguar I-Pace.
What is new?
New infotainment system
The Jaguar I-Pace features the new Pivi Pro infotainment system, which comes with a 12.3-inch high definition virtual cockpit display, as well as 10-inch upper and 5-inch lower touchscreens.
Jaguar says the update makes the system more intuitive than before by using familiar smartphone controls such as pinch and zoom. Multi-function dials with haptic feedback offer a more tactile experience for climate control.
The system should be faster and more responsive than before too thanks to a new processor and "fast start-up" feature.
The navigation has also been improved and it's now quicker to input destinations. In fact, Jaguar says the number of steps has been halved.
Perhaps one of the biggest reveals is the inclusion of a complimentary 4G data plan courtesy of the embedded SIM which enables unlimited streaming of music services such as Spotify, as well as weather, calendar and traffic updates.
An optional wireless charging pad can be found beneath the "floating" centre console, which will also boost the signal of your phone. Apple CarPlay and Android Auto are both standard and the car's Bluetooth can handle two smartphone connections simultaneously – so, no more arguing over whose phone is connected.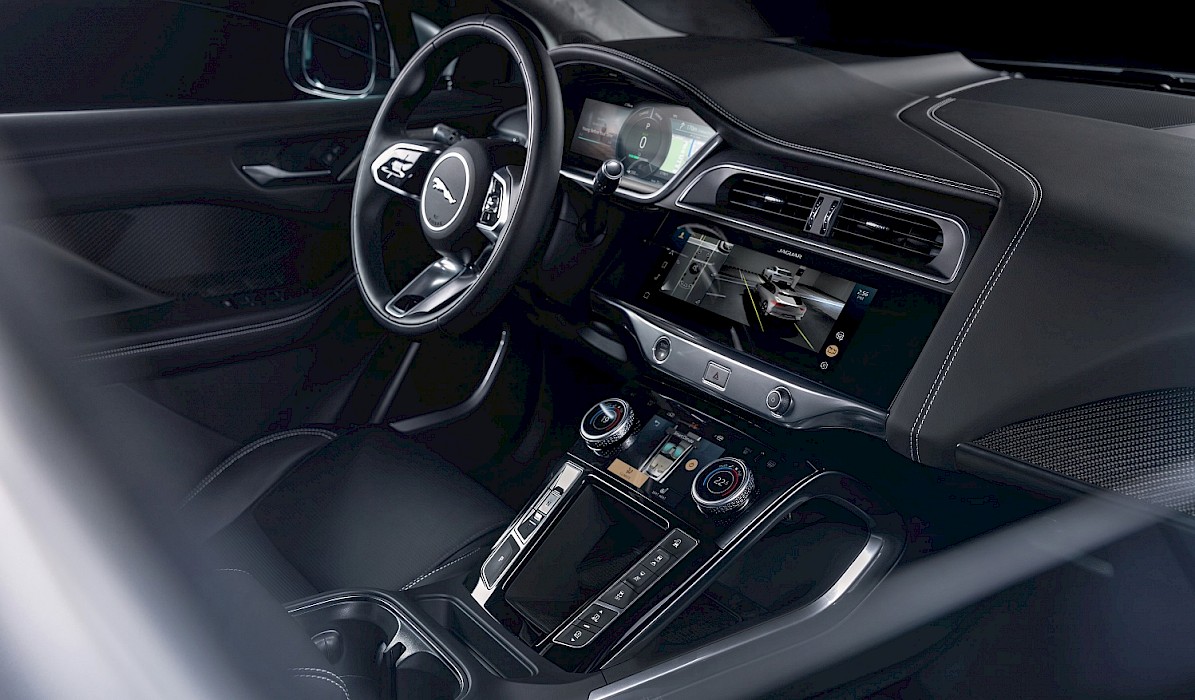 Enhanced charging features
The headline-grabbing feature of the updated I-Pace is the inclusion of 11kW three-phase charging as standard. That means the empty to full charge time has been reduced to about 8.5 hours (down from 13 hours using a 7.4kW charge point), but you will need access to a three-phase electricity supply and charger which aren't that common in UK homes.
However, public charging points and those located at business premises are more likely to have faster charging and it's still nice to have included as standard.
Handily, the new infotainment system will also show you nearby charging stations, whether they are in use or not, the cost and how long it will take to charge.
Cleaner cabin
The updated I-Pace also has a PM2.5 filtration system to capture ultra-fine airborne particles and allergens. In other words, the air in the I-Pace cabin is very clean.
New cameras
The Jaguar I-Pace now comes with a 3D surround camera system as standard providing drivers with a virtual 360-degree view around the car, showing potential hazards or how close to the curb you really are.
There is also a rear-view camera, but this seamlessly integrates with the frameless rear-view mirror so drivers can switch between the two.
The camera is roof-mounted and has a protective lip and hydrophobic coating to repel water, meaning drivers should get a clear view with the camera in all conditions.
Design tweaks
As the Jaguar I-Pace has won plenty of awards on the design front, they've sensibly only made a few changes. The chrome finish to the grille is now standard and there's also an option for a chrome grille surround, Atlas Grey door mirror caps, satin chrome window surrounds and Atlas Grey rear diffuser. Or you can opt for the Black Pack option for a cool gloss black finish to the rear badges.
New paint colours are also available including Caldera Red, Portofino Blue, and Eiger Grey, while larger 19-inch wheels are also on offer.
The updated Jaguar I-Pace is available to order now and starts from £65,195.