IONITY to receive further investment from Kia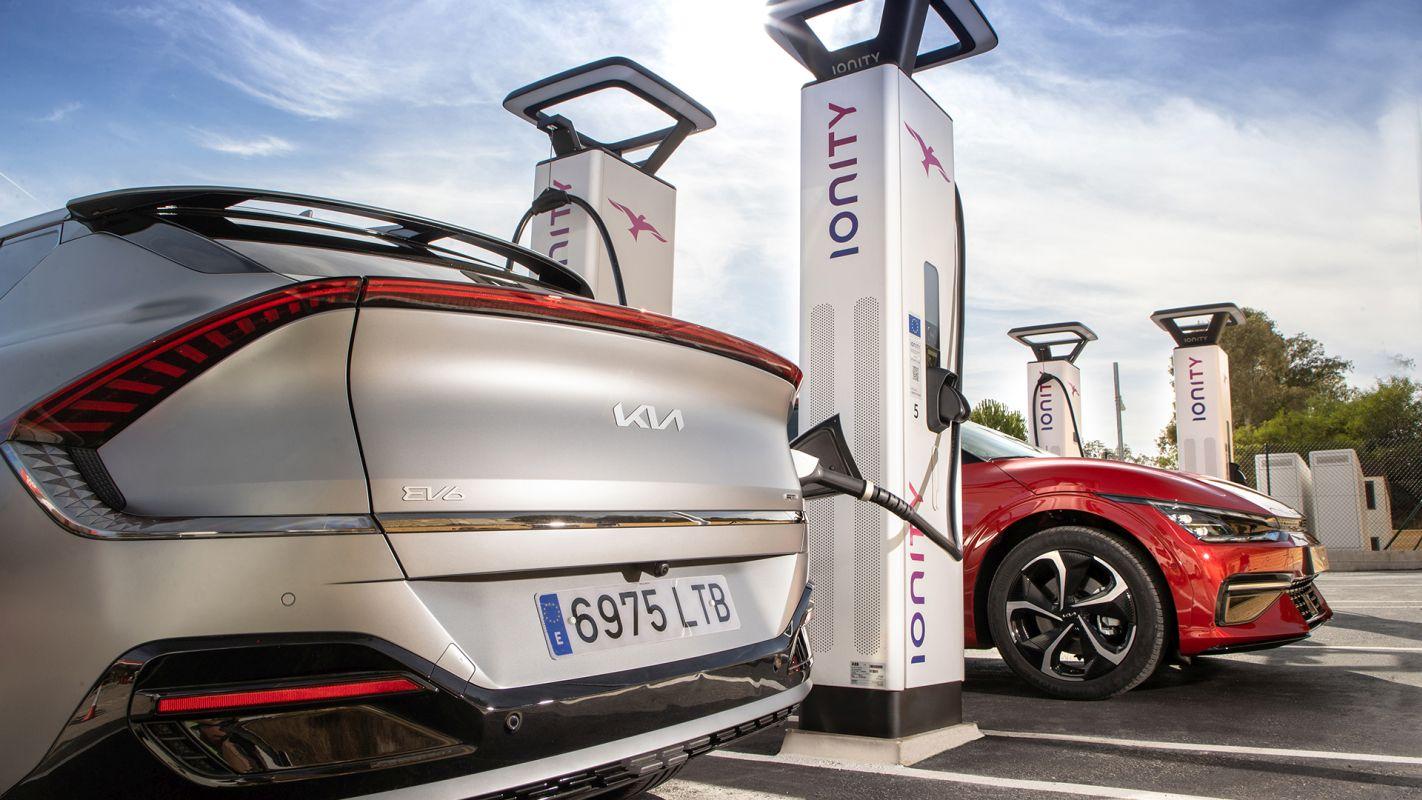 Rapid charging network is set to increase across Europe as car manufacturer promises more electric vehicles
IONITY, one of Europe's leading ultra-rapid EV charging networks, is to benefit from an investment worth more than £500 million from investors including car manufacturer Kia. The cash injection comes at a time when Kia has announced it intends to produce up to 11 new EVs for the global market by 2026.
Kia joins other investors which includes BlackRock Global Renewable Power, as IONITY gears up to increase its rapid charging infrastructure across Europe from 1,500 to 7,000 350kW EV chargers by 2025. Key to the increase in chargers will be the logistics involved, especially which locations are to be used. IONITY intends to install more rapid chargers at strategic places on stretches of European motorways, as well as other key locations such as roads that are close to major cities. Plus, IONITY's current sites that see increased usage with bigger demand, will be upgraded to the new 350kW rapid chargers.
Jason Jeong is President at Kia Europe and said: "As we look towards the phasing out of new IC engine vehicles over the next ten years, it is essential that drivers have access to an expansive and reliable fast-charging infrastructure. Our further investment in IONITY will see a significant expansion of ultra-fast chargers across Europe that will support our vehicles' high voltage capabilities. As a result, more drivers than ever will be able to charge their vehicles quickly and easily for a seamless EV experience."
IONITY's network sources 100% renewable energy and uses Europe's charging standard Combined Charging System (CCS). Kia is also planning to manufacture a further 11 new electric vehicles, that will include seven BEV models by 2026.
Compare IONITY alongside many of the UK's most popular rapid charging networks and get a breakdown of cost per mile, single charge and trip using our rapid charge cost comparison tool.