Ioniq 5 interior teased ahead of premiere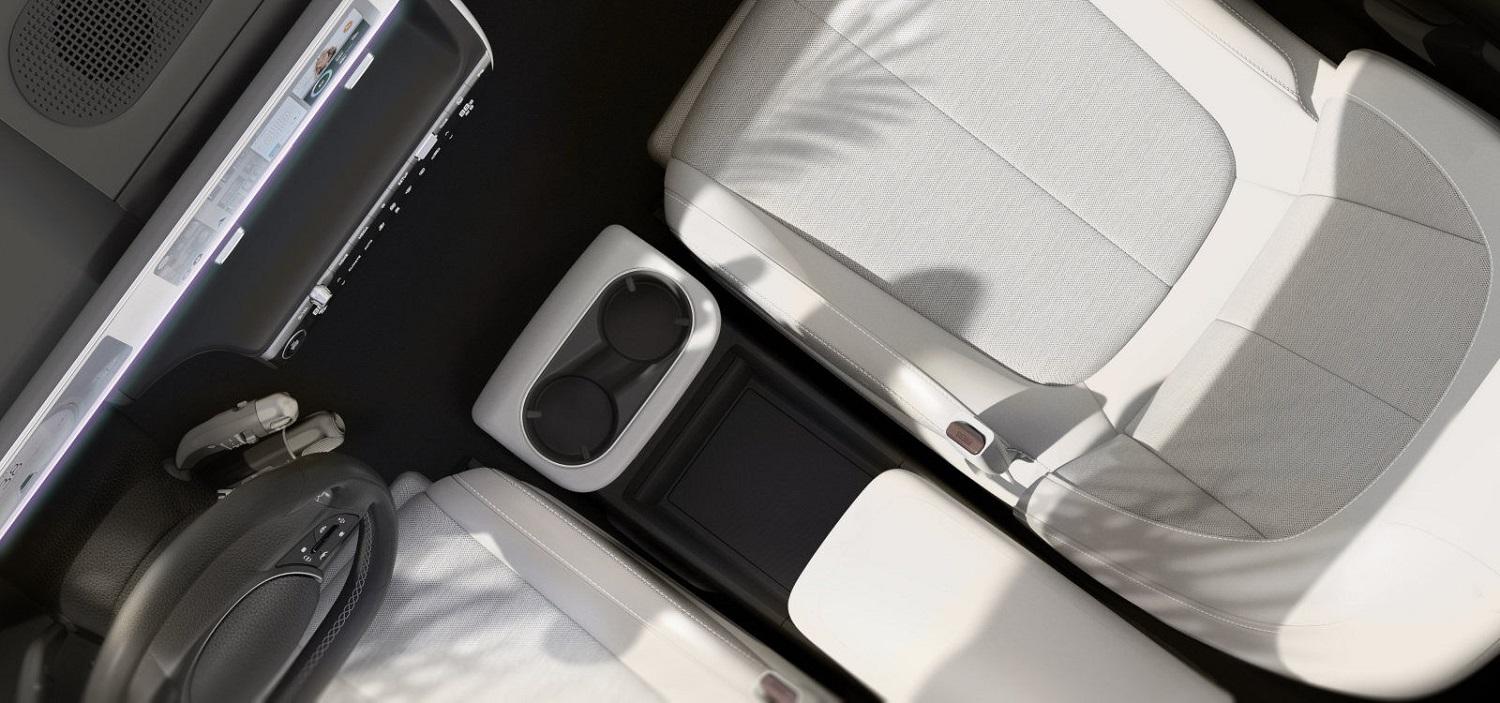 The interior of the IONIQ 5 has been teased ahead of a full reveal on February 23rd.
The Ioniq 5 is the first vehicle from Hyundai's EV spin-off brand. Since then, a number of teaser images and videos have been released showing off some of the Ioniq 5's unique features - most notably its ability to supply 3.5kW of power externally to roast turkeys and power treadmills.
Hyundai claims the compact crossover will have a "spacious and customisable" interior thanks to its Electric Global Modular Platform or E-GMP.
The elongated wheelbase has allowed its designers more room for manoeuvre – quite literally according to Hyundai, which has resulted in a "complete rethink" of the centre console, which now moves back and forth independently.
Hyundai says this means passengers can enter and exit the vehicle more easily.
Front passengers are also treated to leg rests to allow them to "relax and recharge". All seats can also be operated and repositioned to make access to the rear easier for those in the front.
Detail here is a little vague, so it will be interesting to see how this works in reality at the full reveal.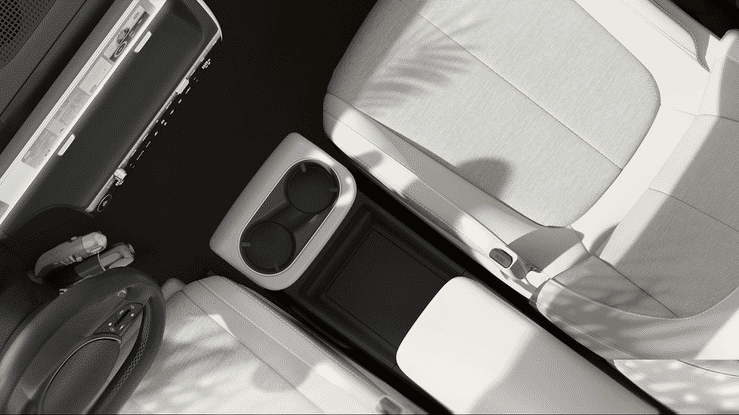 From the pictures, it looks like a singular touchscreen extends from behind the steering wheel across the dash.
Beneath this are some additional buttons for what appear to be climate control, heated seats and so on. These could be physical buttons (which would be nice), but it's possible they are also touch-sensitive controls embedded into the dash similar to the Nissan Ariya.
Eco interior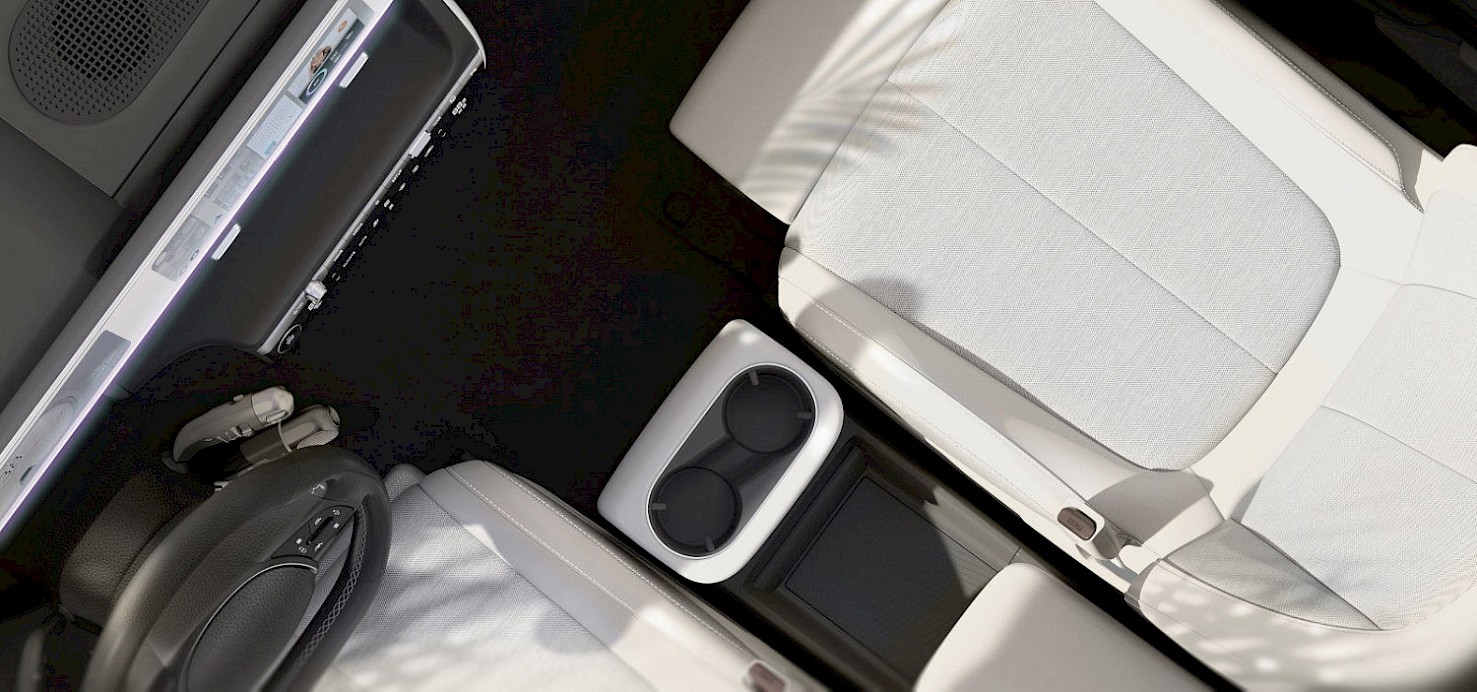 Keen to go further than just zero tailpipe emissions, Hyundai has used materials throughout that have a lower environmental impact than traditional materials.
For example, the seats are clad in an eco-processed leather that is treated with plant oil extractions from flaxseed, while other materials and soft furnishings are derived from sustainable fibres such as sugar cane, wool, and even recycled plastic bottles.
Limited edition Project 45
To mark the world premiere on February 23rd, customers will be able to order a limited edition "Project 45" of the Ioniq 5.
Those who reserve this model will take delivery of the vehicle first, as well as receive exclusive access to videos and news updates, plus status updates on their car.
Customers will also receive a free two-year subscription to the Ionity rapid charging network, taking advantage of the Ioniq 5's 800-volt architecture which enables a 10-80% recharge in just 18 minutes.
The Project 45 is limited to 3,000 units and deliveries will take place in summer 2021.