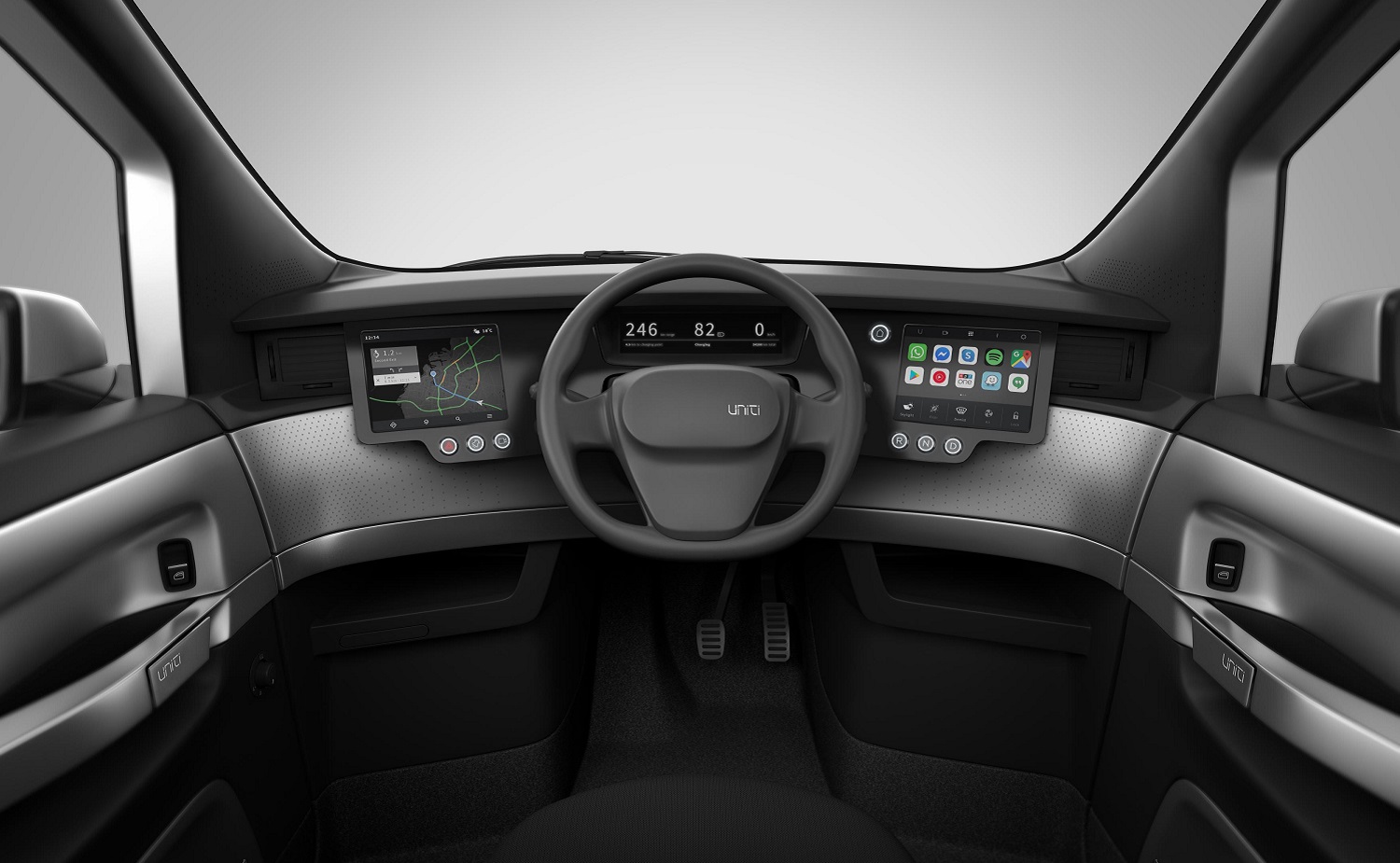 Introducing the Uniti One – a three-seat, £15k electric car
15th Oct 2019 Danny Morgan
---
Uniti, the Swedish mobility firm, has revealed prices and specs for its debut EV – the Uniti One.
Starting at £15,100, the Uniti One is comfortably one of the lowest-priced new electric cars on the market once the UK Government's Plug-In Car Grant is included.
Designed from the ground up as an urban EV, the three-seater certainly has the size and proportions of a city-dwelling vehicle with a length of just 3,222mm and 1,709mm width. Despite the ultra-compact form, the boot space is not too shabby at 155 litres, while Uniti claims the interior space is "maximised" for three adults.
In fact, in "cargo mode" the Uniti One turns into a single-seater with a load-carrying capacity of 760 litres. Impressive for a vehicle with such a small footprint.
Visually the car is very sleek and minimalist in approach, with a "smartphone-like ethos" according to Uniti.

Charging and range
The Uniti One has a claimed range of 186 miles if you opt for the larger 24kWh battery, while the 17-minute charging time – using a 50kW CCS charger – makes it extremely viable for city driving and beyond.
The smaller 12kWh battery offers up 93 miles of range, while 62 miles of range can be added in around 10 minutes using a 50kW CCS rapid charger.
Home charging is fast too. Using a dedicated 7kW home charging unit, the 24kWh version can be charged from 20% to 80% in about two hours, while the 12kWh version will take around one hour.
City driving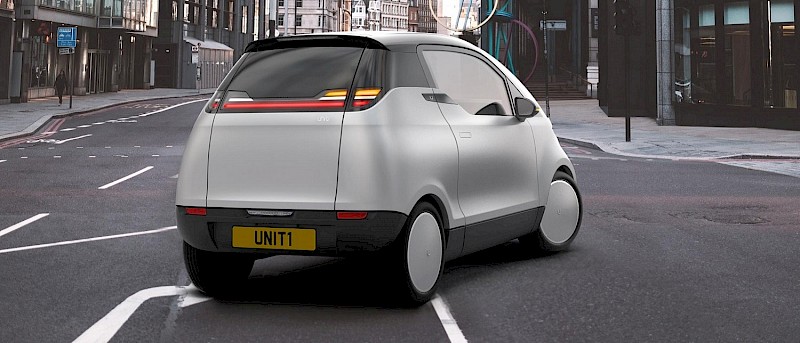 The Uniti One has also been designed with the city in mind. The compact chassis clearly helps with getting in and out of tight spaces and parking, but Uniti have made some other innovating design choices to further aid the driver.
The central driving position gives the driver an equal and "near uninterrupted" view of the road, while a wide-angle rear view camera replaces a traditional mirror. The Uniti One also has a turning circle of just seven metres.
Founders Club
The Uniti One is well-equipped as standard according to the Swedish firm, but can also be personalised further. In addition, any customers who place an order before the end of November 2019 will secure a place in the exclusive "Founders Club", which will entitle customers to a suite of benefits including free software upgrades for life.
Available now
The Uniti One is available to configure and order now, with deliveries planned for the UK in mid-2020.