ID.3 orders open for UK reservation holders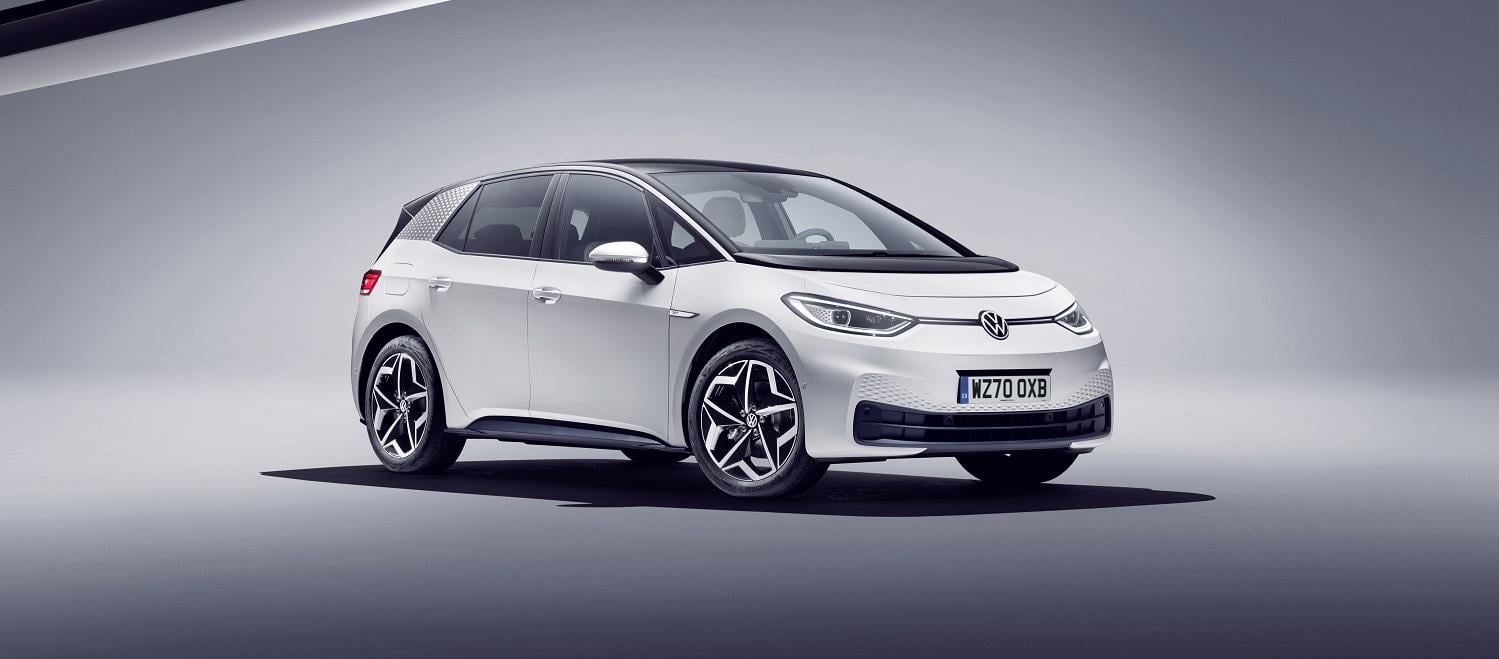 Orders are now open for the Volkswagen ID.3 for those who have reserved the launch edition of the car.
With more than 30,000 pre-orders across Europe for the ID.3 1st Edition, the fully electric hatchback from Volkswagen is expected to be the flagbearer for the German carmaker.
Those who have reserved the £38,880 1st Edition model ID.3 can order their car and will also get 2,000kWh of free power courtesy of Volkswagen's We Charge card. This includes use of the Europe-wide IONITY rapid charging network, equating to about 34 rapid charges according to Volkswagen.
The 1st Edition ID.3, which has a WLTP range of 260 miles, is a higher spec version of the ID.3 ahead of the launch of the three "main" Volkswagen ID.3 variants.
The 1st Edition features LED matrix headlights, 19-inch alloy wheels, tinted rear windows, as well as black detailing such as the roof, side skirts, boot and rear spoiler.