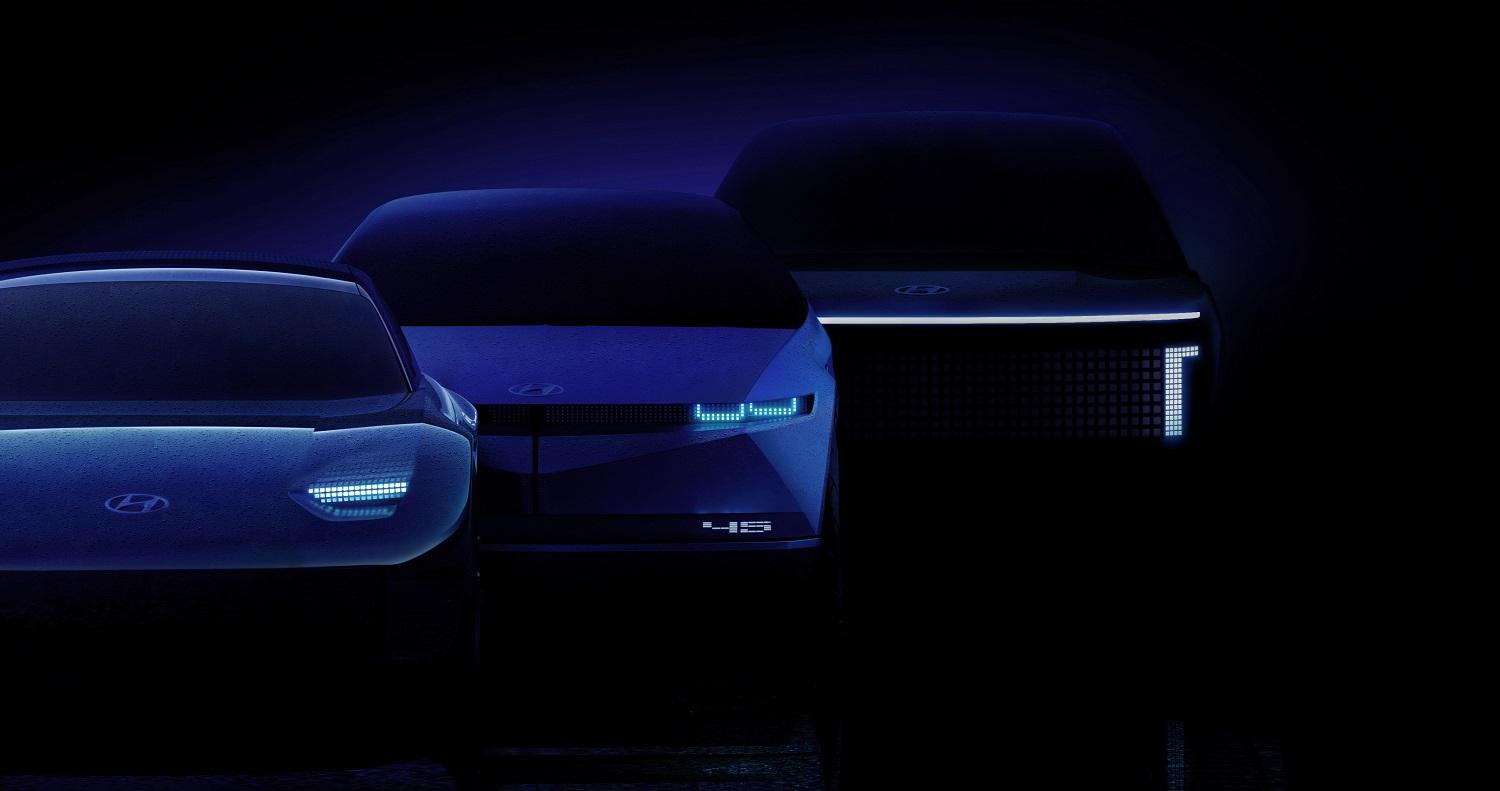 Hyundai launches dedicated "IONIQ" EV brand
11th Aug 2020 Danny Morgan
---
Hyundai has announced a new sub-brand called IONIQ which will focus purely on full electric vehicles.
IONIQ will be a name familiar to those drivers of the Hyundai Ioniq saloon which was available as a hybrid, plug-in hybrid and pure electric car.
Now the IONIQ name will become its own brand focusing on electric vehicles, starting with the launch of three new models over the next four years.
The IONIQ 5 will launch in early 2021 and will be a midsize SUV, followed by the IONIQ 6 and 7 in the following years.
Even numbered cars will be saloons while odd-numbered vehicles will be SUVs. All cars will be based on the E-GMP platform.
The IONIQ 5 is based on the concept EV "45" shown off at the International Motor Show in 2019.
All IONIQ vehicles will be based on the Electric Global Modular Platform or E-GMP. We don't know too much about this platform other than Hyundai telling us it will "enable fast charging capability and plentiful driving range".
Hyundai Motor Group aims to take 10 per cent share of the global EV market by 2025 and become the third-largest manufacturer of eco-friendly vehicles by 2025 also.