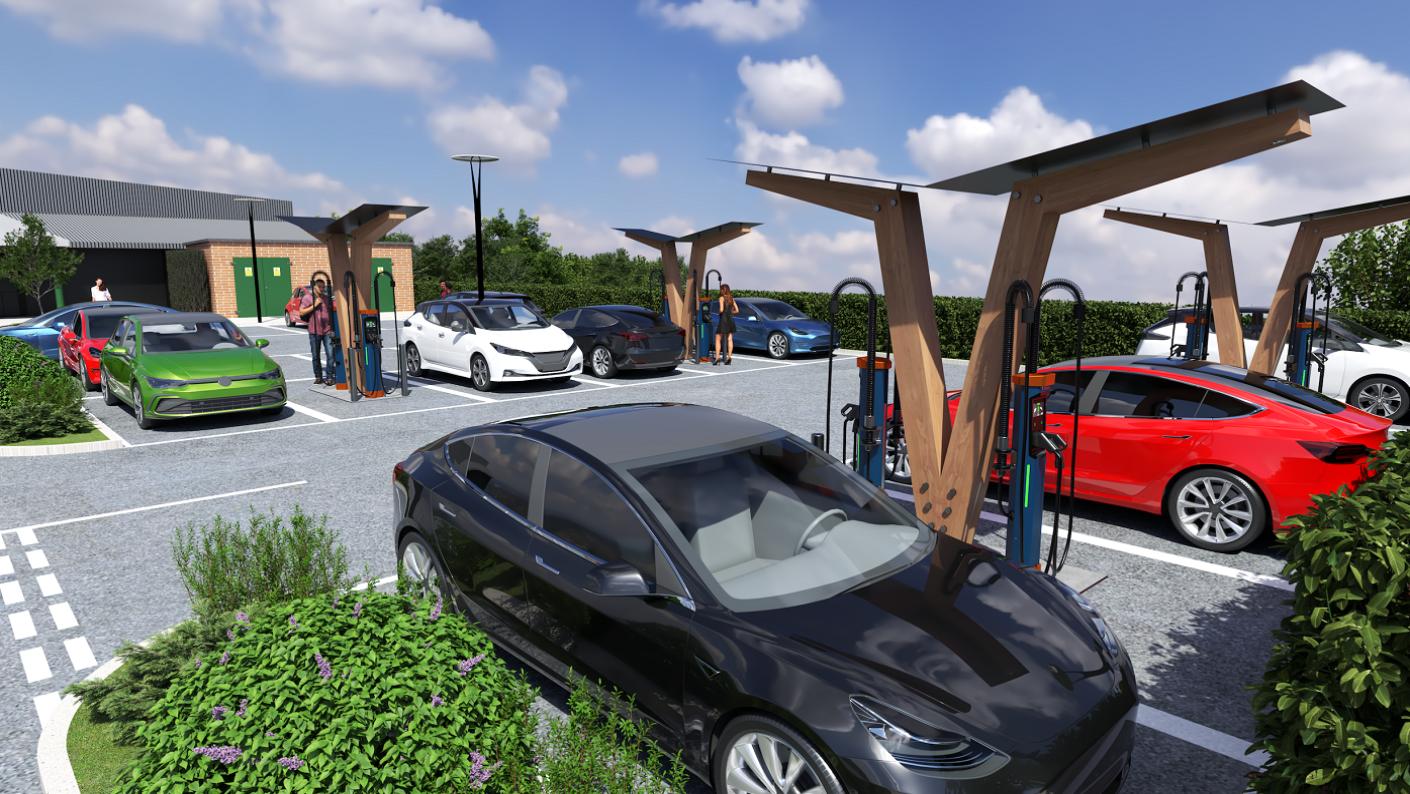 Huge investment increases super-fast charging hubs across the UK
17th Sep 2021 Paul Fenech
---
Osprey Charging is spending millions to make charging anxiety a thing of the past thanks to the addition of 150 rapid EV charging hubs.
London-based company Osprey Charging have announced they are investing a huge £75 million across more than 150 rapid EV charging hubs and revolutionising the infrastructure nationwide.
Over the next four years, each hub will be equipped with 12 rapid chargers offering a maximum charging output of 150-175kW, resulting in 1,500 units across the UK capable of adding at least 100 miles of range in just 10 minutes.
The A463 near the M6 at Wolverhampton in the West Midlands will be the first hub to be unveiled next month, with a further nine hubs under construction during the remainder of this year at: Banbury (M40); Suffolk (A14); Essex (A127); Glasgow (M8); East Lothian (A1); Birmingham (M6); Croydon (A23); Crewe (A534) and Brackley (A43).
This ground-breaking rollout - a first for the UK - includes revolutionary new charger optimisation technology, ensuring various locations can present multiple high-powered chargers on just a single site.
Game-changing technology
Osprey Charging CEO Ian Johnston sees this opportunity as a game-changer for many EV drivers nationwide. "We plan to make charging anxiety a thing of the past as we unveil more high-powered and multi-charger hubs across the UK. It certainly heralds a new era of public EV charging," he said.
Charging anxiety has long been a fear for many EV drivers due to unreliable, unavailable, or difficult-to-use charging infrastructure. According to EVA England (the country's trade body for the EV industry), Osprey Charging have unequivocally solved a major concern. Drivers can now arrive at a hub and charge quickly without the hassle of having to wait for a charger to become available.
Johnston also added: "The EV market is certainly booming with increased sales over 117% year-on-year and is set to grow even further. Our super-fast, multi-charger hubs enables mass EV adoption together with a clean transport revolution.
"Our rollout of hubs across the nation's major transport routes ensures EV drivers everywhere are supported with convenient and reliable on-the-go charging. We certainly aim to provide the best consumer experience for UK motorists."
Osprey Charging, who were voted the favourite public charging network by UK EV drivers, plans to have each hub located close to food and drink outlets such as Costa Coffee, Pizza Hut, KFC, Lidl and Aldi. Plus, others such as Curry's PC World to allow motorists to take full advantage of other facilities during a charging period.
Each of Osprey's chargers are compatible with every rapid charging EV on the market, and the good news for motorists is memberships and subscriptions are not required to begin the charging process. All payments are done through either contactless bank card or smart phone, including fleet cards.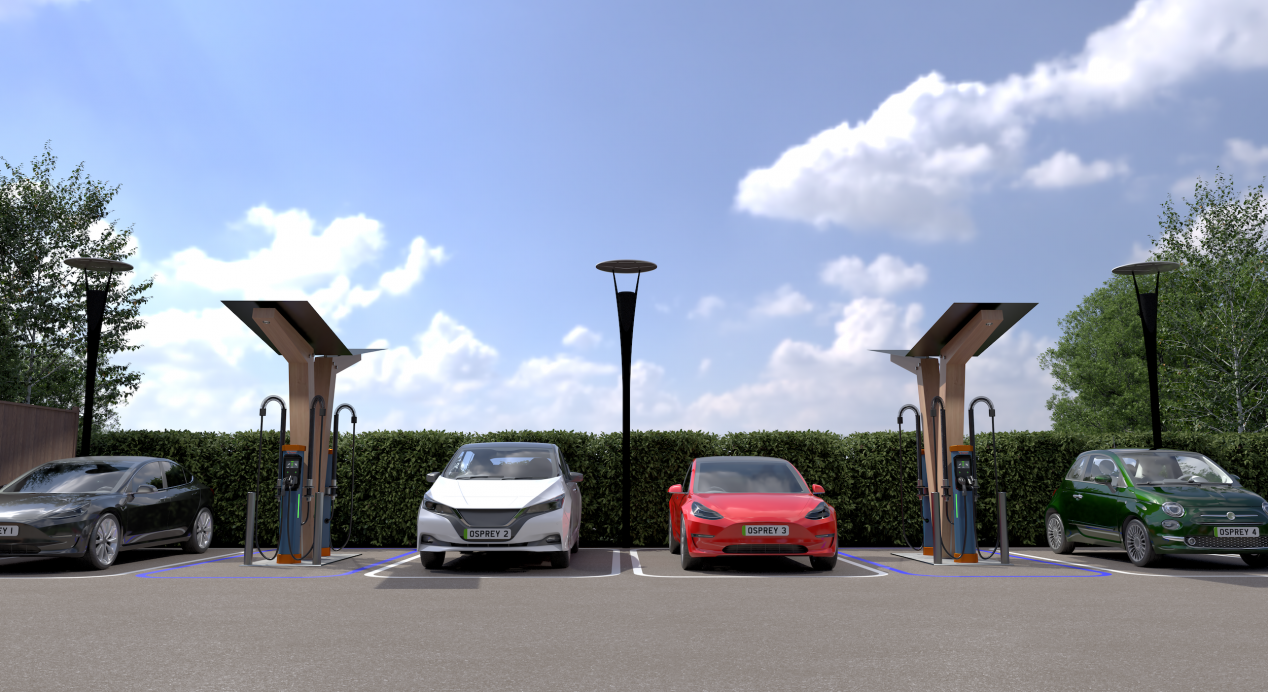 The technology behind each hub relies heavily on the use of a Kempower charger. Basically, these chargers allow optimised charging when more than one EV is plugged into the same charging hub. Power can then be distributed based on the demand which can invariably, and significantly, vary due to the maximum charge rate of each individual model of EV and its battery percentage at the point it is charged. Not only does this power management dramatically reduce waiting times, it rapidly maximises the availability of chargers too, that in turn will increase consumer footfall at all hosting hub outlets.
With 70 years of experience under their belt, Kempower are a team who design and manufacture DC fast-charging solutions for EVs and machinery with a deep understanding of the charging market. All their product development and production is based in Finland, with much of the materials and components sourced locally.
Kempower's CEO Tomi Ristimaki said: "We are extremely happy to launch Kempower EV charging solutions with Osprey Charging who are the frontrunner in deploying EV charging technology and developing customer experience. The UK is one of Europe's fastest growing EV markets and we have the technology and expertise to accelerate this shift. The modularity of Kempower products ensures they maintain a small footprint, allowing customers to make use of limited space, especially in densely populated cities and choose solutions that drive meaningful electrification."
Grid optimisation
Another important aspect worth noting is the fact that grid connections can also be optimised. This means that high-power chargers can be installed at each site, enabling higher charging speeds without the need for more grid speed.
The news gets better for EV drivers and the landscape. With the physical footprint of each charger reduced by 74%, this allows space for more chargers to be installed. Together with enhanced accessibility, it will also reduce their visual impact to support planning permission.
Graeme Cooper, who heads up Future Markets at National Grid added: "The widespread transition to EVs means we need to rethink how we make, move and use energy. The power demand for charging will be significant, so it's crucial that we use the cleanest and cheapest power in our vehicles and make the most of each grid connection. By optimising power management at charging facilities, we can ensure a smooth transition away from petrol and diesel, while maintaining a stable and effective electricity grid."
Osprey Charging is a nationwide rapid electric vehicle charging network who fund, install and manage all operations on behalf of landlord partners. All Osprey charging points are powered by 100% renewable electricity and in 2019, successfully installed London's first rapid charging hub in partnership with Transport for London, located at Stratford International Station.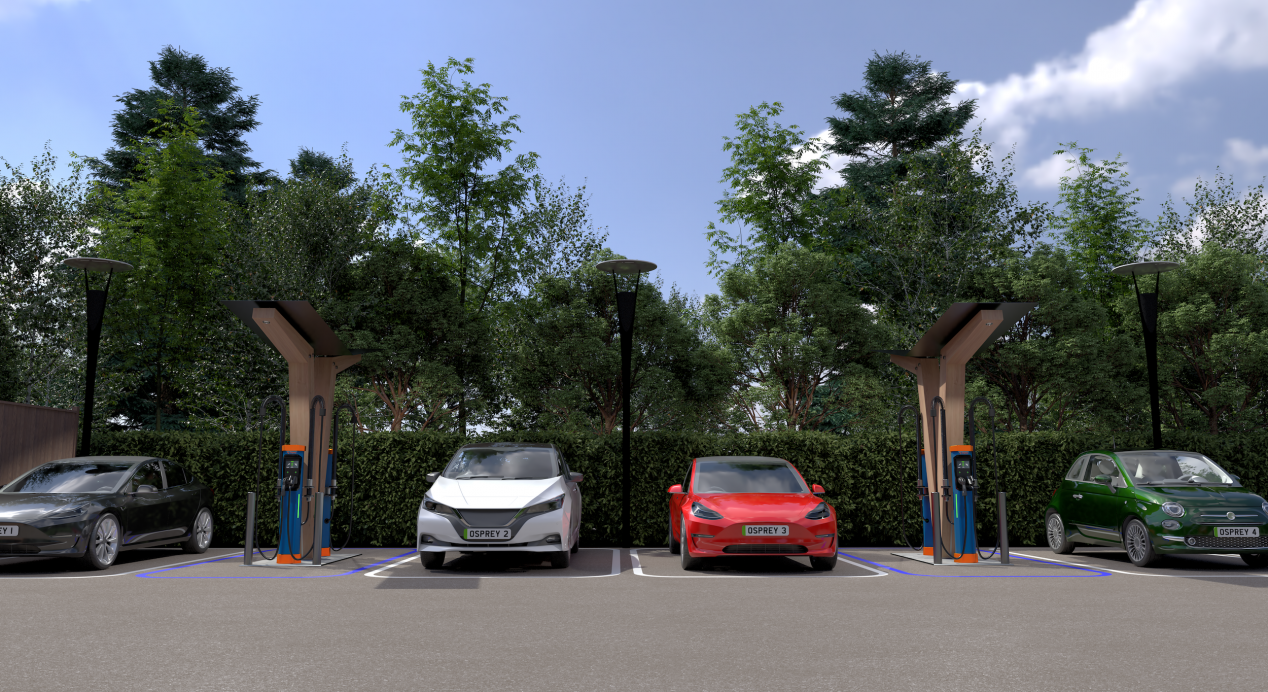 To see a further enhanced explanation of how Osprey Charging and Kempower are revolutionising the EV landscape, check out this YouTube video: