Honda hybrid and EV batteries to get second lease of life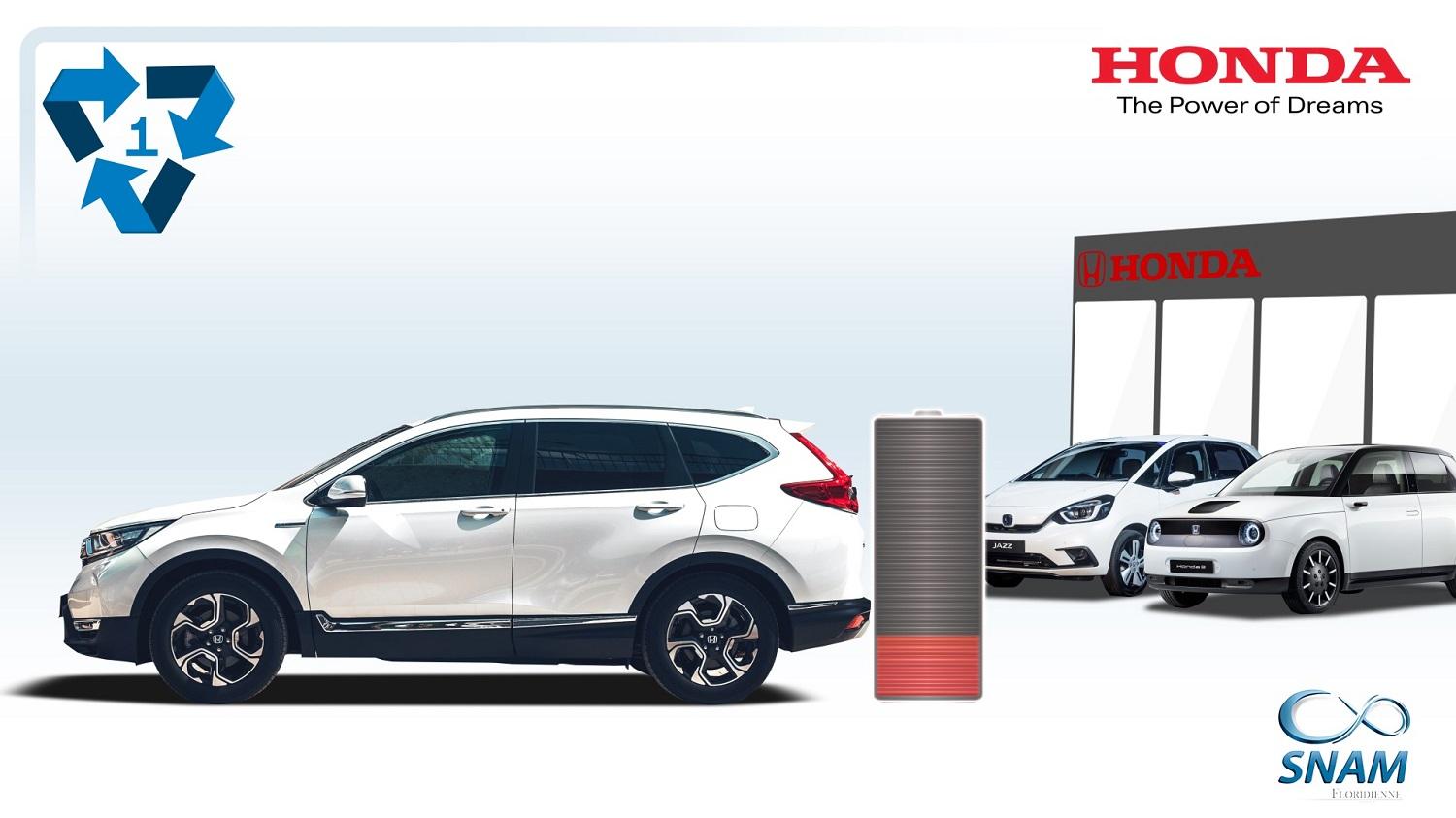 Honda Motor Europe is looking at new ways of using batteries from hybrids and EVs in order to give them a "second life" after their usefulness has been exhausted in a car.
As part of the initiative, Honda has expanded its partnership with the leading experts at SNAM (Societe Nouvelle d'Affinage des Metaux) who specialise in the "loop" or circular economy. This means SNAM looks at ways to extend the life of materials or repurpose them, such as EV batteries.
The pan-European arrangement will see SNAM collect and recycle batteries from Honda's hybrid and fully electric cars, preparing them for a second life as renewable energy storage devices for example or extracting and recycling the valuable materials where the former is not possible.
Low-carbon transport is also used to collect and move the batteries, after which SNAM analyses the battery packs to check if they are suitable for incorporation into energy storage devices.
If this isn't possible then valuable materials, such as cobalt and lithium, can be extracted and reused in the production of new batteries, colour pigments or as additives for mortar.
Tom Gardner, Senior Vice President at Honda Motor Europe, said: "As demand for Honda's expanding range of hybrid and electric cars continues to grow so does the requirement to manage batteries in the most environmentally-friendly way possible. Recent market developments may allow us to make use of these batteries in a second life application for powering businesses or by using recent improved recycling techniques to recover useful raw materials which can be used as feedstock into the production of new batteries."