Half of Brits looking to live greener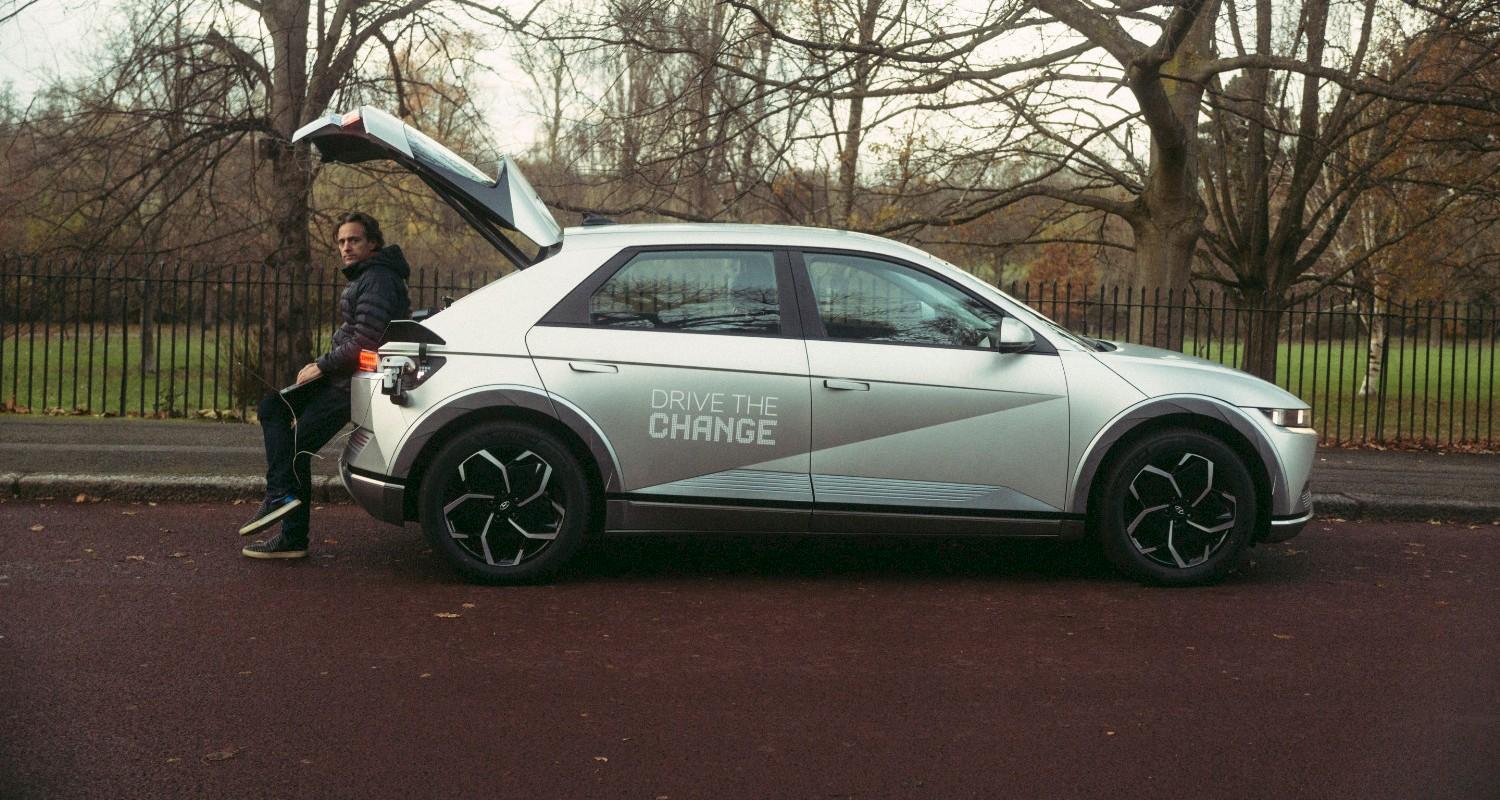 A Hyundai survey of 2000 British people has revealed that 51% want to improve their sustainability habits over the coming year in the wake of the recent COP26 event.
The everyday sustainable habits Brits will prioritise this year will include not flying and growing their own vegetables, while three in 10 respondents want to drastically reduce their use of plastic.
However, 32% of respondents said they had an 'I'll do it tomorrow' approach to fighting climate change, while 15% were content with their lifestyle choices.
Hyundai has used the survey results to launch its Drive The Change tour, which will travel the UK in the Hyundai IONIQ 5. According to Hyundai, "Driven and hosted by climate campaigner and presenter Jamie Anley, the Drive the Change tour will meet and give voice to experts, activists, communities and businesses committed to sustainability. It will unpack sustainable habits and support Brits in making lifestyle choices that can make meaningful impact long term."
A quarter of Brits said they'd replace their current car with an EV to help reduce carbon emissions. Ashley Andrew, Managing Director, Hyundai Motor UK, said: "People are looking for ways to do their part to combat the climate issue, whether that's reducing plastic or reusing materials. This is a practice we have also committed to with the IONIQ 5, where even our floor mats are made from recycled fishing nets. But it's just one part of the battle, and we need everyone – from government to businesses and every individual – to do their bit. At Hyundai, we are committed to decarbonising road transport as a leading mobility solutions provider."
BRITS
TOP 30 INTENDED SUSTAINABILITY HABITS FOR 2022:
Recycle as much as possible

Use reusable carrier bags (Canvas, Jute etc.)

Use low energy light bulbs

Walk rather than drive, where possible

Switch off plugs that aren't in use

Hang washing out rather than use a tumble dryer

Turn off household technology when not in use

Avoid using or buying plastic

Avoid throwing items away into landfill

Use a renewable energy supplier

Reduce use of central heating by wearing jumpers

Buy local products

Have a compost bin

Eat little or no meat

Take public transport instead of driving

Grow own produce

Drive an electric/hybrid vehicle rather than a petrol/diesel

Try to buy second-hand

Try to plant trees

Consciously buy products (food or otherwise) that have less packaging

Have a water butt in the garden

Don't go on planes at all

Take own reusable cup when visiting coffee shops

Buy sustainable fashion

Use eco cleaning products

Use a metal straw instead of disposable ones

Buy from sustainable brands

Check labels in shops before purchasing anything, to make sure it's eco friendly

Count 'food miles' of foods in supermarkets

Have food shops delivered
To find out more about Hyundai's Drive the Change tour, visit blog.hyundai.co.uk