GRIDSERVE to take over Electric Highway charging network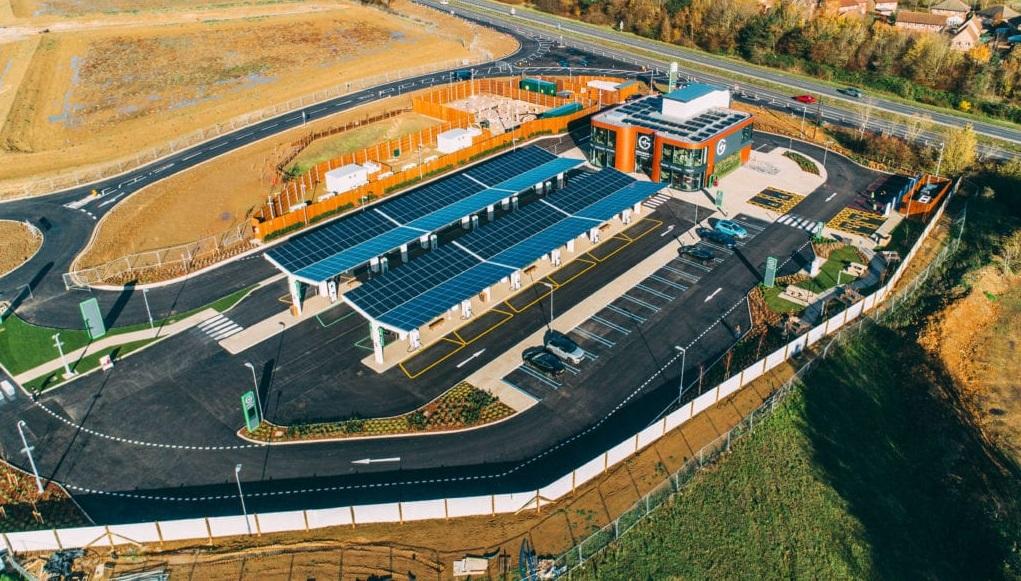 The Electric Highway network of motorway services charge points has been sold to GRIDSERVE – the company behind the UK's first electric forecourt.
GRIDSERVE will take over ownership and operation of the network of rapid public charge points, which were first set up over 10 years ago by Ecotricity.
The creation of the Electric Highway by the green energy provider was hugely pioneering at the time as electric cars were still considered a novelty by many.
Based at motorway services, the network enabled early adopters of EVs to travel across the UK.
However, in recent years the charge points have either fell into disrepair or have become unreliable, while promised upgrades to the power output and speed never materialised.
This led to the Ecotricity Electric Highway becoming the bane of many EV drivers' lives, with the network regularly scoring low in driver surveys.
In contrast, GRIDSERVE has been widely praised for its brand new "electric forecourt" which opened at Braintree in 2021. It can rapid charge up to 30 vehicles simultaneously at speed of up to 350kW – a huge step up from the usual 50 to 100kW rapid charge units dotted around the UK.
The news of the sale may come as a surprise to some given that GRIDSERVE and Ecotricity were already working together to upgrade existing Electric Highway sites, including at the recently opened Rugby Moto services on the M6.
Dale Vince, founder of Ecotricity, said extra funding was needed to take the Electric Highway network to the necessary next level:
"The Electric Highway needs a growth spurt to make sure it stays ahead of driver demand. For this the Electric Highway needs an owner with access to serious funding and real commitment to the cause – I'm delighted to have found the ideal company to hand the baton to in GRIDSERVE."
Toddington Harper, CEO of GRIDSERVE, added:
"It's a real honour for GRIDSERVE to have been chosen by Ecotricity as the organisation to take the Electric Highway forward in its next phase. Our purpose is to deliver sustainable energy and move the needle on climate change, and the upgraded network will provide the confidence for millions more people to make the successful transition to electric vehicles in the earliest possible timeframes."