Gridserve debuts new Electric Forecourt in Norwich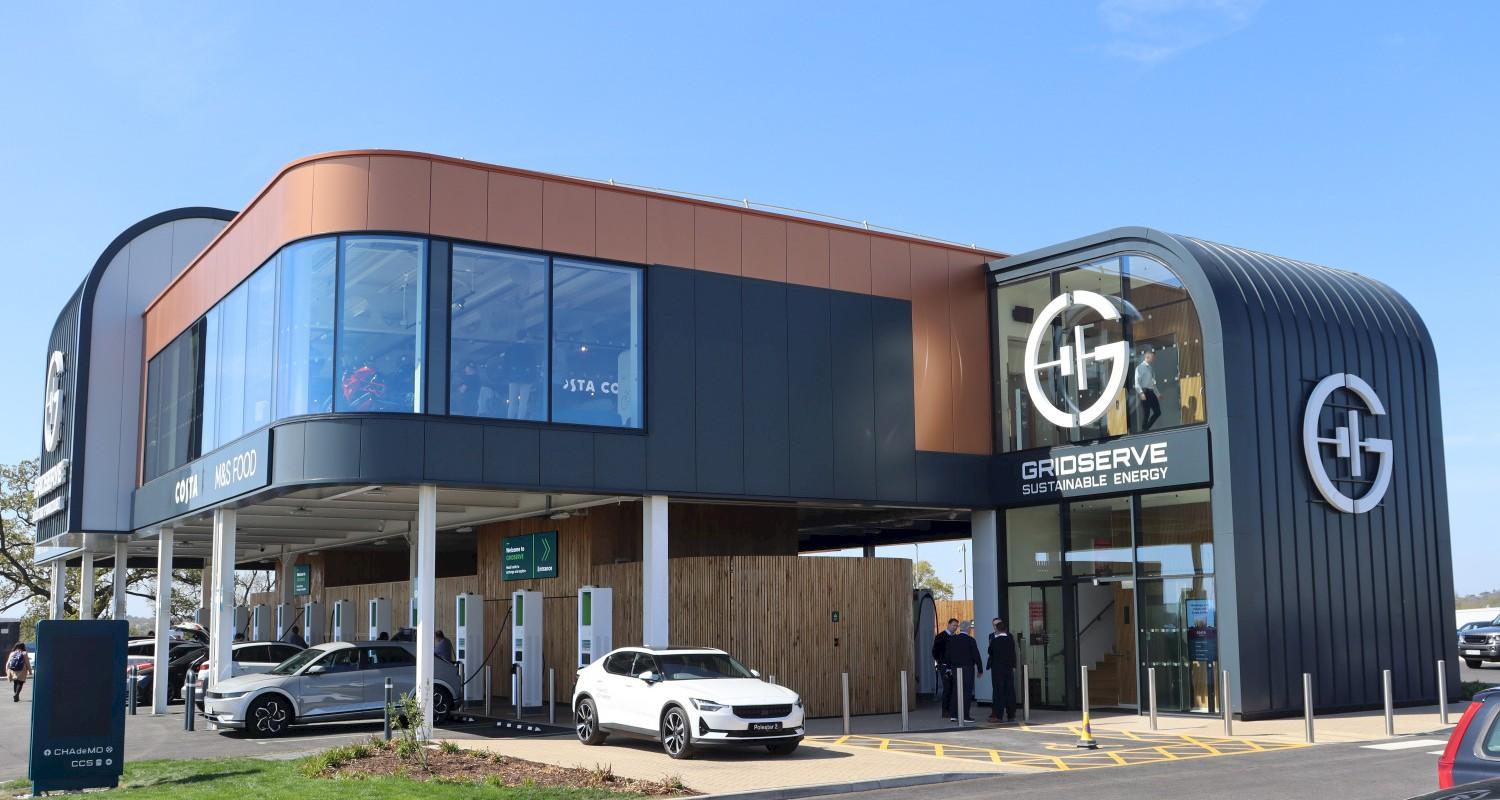 Gridserve has opened its second forecourt in Norwich, as part of a £1bn investment into the UK's charging network.
The site will charge 36 electric vehicles at the same time, at speeds of up to 350kW, allowing users to add 100 miles of range in five minutes, where car technology allows. It'll be powered by 100% renewable energy, and if you're looking to renew your own energy levels, there's a WH Smith, Costa Coffee and M&S Food to sample while you charge.
The addition of the Electric Forecourt comes as Norwich has received government funding to assess the viability of a zero-emission zone in the city in a bid to cut air pollution from the city centre, a move which could see all petrol and diesel vehicles banned from the city.

The Norwich Electric Forecourt can be found at Broadland Gate Business Park in Postwick, NR13 5HB, adjacent to the A47. There are 22 ultra-rapid chargers with up to 350kW of power, eight Tesla Superchargers and six low power AC chargers to cater for every type of EV.
Compare the Cost of Rapid Charging Networks
Get a cost breakdown of some of the UK's biggest rapid charging networks including GRIDSERVE using our
rapid charging cost comparison tool.