Future EV charge points must be "smart" – Government plans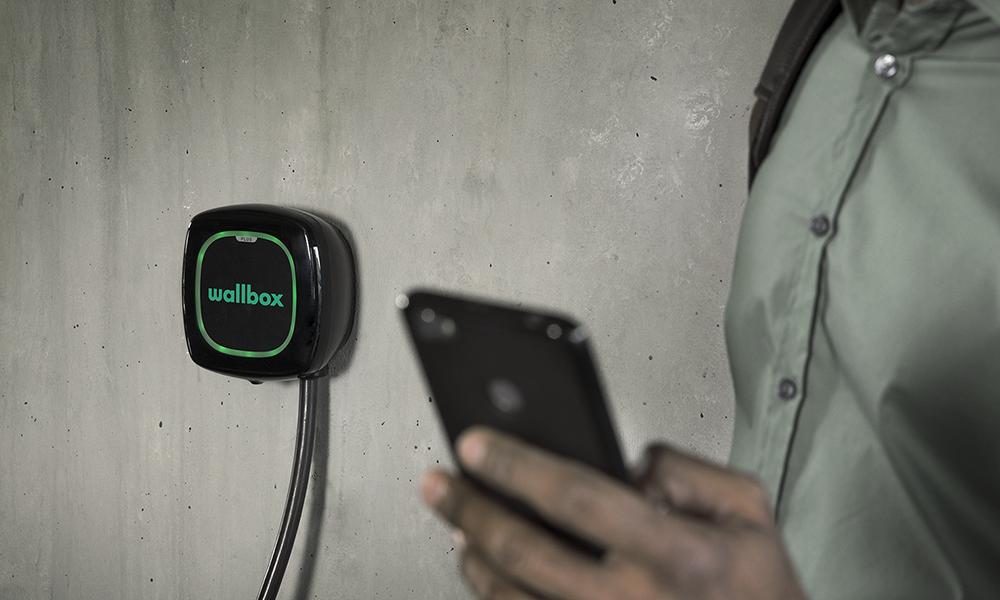 The Government has published its response to the smart charger consultation which include plans to introduce smart charger legislation in 2022.
The response to the consultation sets out proposed legislative changes to the EV smart charge point market, as well as discussing other challenges facing the industry.
Smart charging is considered a key aspect of managing the increased electricity demand from electric vehicles, as well as preventing the need for new generation capacity and large-scale network changes to the national grid.
We outline the key points from the consultation response.
Smart charger legislation is coming
To meet its stated objectives of increasing consumer uptake, encouraging innovation, protecting the grid and protecting consumers, the Government will bring in new legislation.
The first part of the legislation is likely to come into force in mid-2022 and will mean all new EV charge points sold in the UK must be "smart".
Changes to cyber and data security are also incoming as part of the phase one legislation, but as this may require manufacturers to make hardware and software changes it isn't likely to be enforced until Autumn 2022.
Phase two of the legislation will look at external organisations that can control the charge points, such as charge point operators, energy companies or Distribution Network Operators. A consultation on this phase is expected in 2022.
David Watson, CEO of smart charger manufacturer Ohme, said:
"We are pleased that the Government has recognised the critical role played by smart charging technology to underpin a successful decarbonisation programme. Legislation to ensure all private EV chargepoints meet smart charging standards is a step in the right direction, but simply declaring something as 'smart' isn't enough.
"To ensure these technologies are adopted at scale, we need to see a holistic approach to smart charging to manage the spikes in demand due to mass EV adoption. This must include incentives for consumers, businesses and fleets, in addition to education and awareness campaigns, and greater collaboration between government, energy companies and clean tech companies."
Grid stability
One of the primary aims of the legislation to ensure the stability of the electricity grid as uptake of EVs increases and therefore demand on energy supply.
"Smart" chargers are able to send instructions to the vehicle of course, but crucially they are able to send and receive information to and from external parties such as the National Grid, energy companies, or Distribution Network Operators.
This means that, in theory, they can respond to information from the grid by increasing or decreasing the rate of electricity from the charge point to the car or by changing the time at which the vehicle is charged.
It is envisioned that this will help the National Grid balance supply and demand of electricity by avoiding millions of EVs charging at the same time, such as at peak hours.
Randomised delay
Proposals also include a function on charge points to enable random delayed charging.
This would prevent large numbers of EVs starting to charge at exactly the same time, such as at peak hours, or during common off-peak start times.
This will help with grid stability, but concerns were raised over the impact on the user experience.
By default the charge point will apply a delay of up to 10 minutes from the chosen charge start time, but users should be able to override this delay function if required.
Default smart charging
Smart chargers will also be required to have a smart schedule set up by default. This will mean the charge point will have a pre-set schedule to charge at off-peak times, unless the consumer removes this or changes the setting.
The proposals also indicate that smart chargers will be required to maintain a minimum current. This is on the back of issues with some electric vehicles which "fall asleep" and therefore not fully charged if the charging current drops below a certain level.
However, it's unclear if this problem (seen in some EVs, but not others) is related to charge current alone or down to communication issues between the charge point and the vehicle itself.
Interoperability
The consultation also includes plans to ensure "interoperability" of charge points.
This should mean consumers are still able to switch energy supplier, for example, without the smart capabilities of the charge point being affected even if the charger was bundle with their original supply contract.
There were suggestions during the consultation that this could be difficult to implement and result in increased costs.
The Government will not include this requirement in the legislation just yet, but is determined to make sure customers can easily switch energy supplier without losing smart functionality on their EV charger.
Other considerations
The detailed consultation also looked at other key areas such as cyber security, safety, vehicle-to-grid charging, as well as smart charging technology being located in the vehicle as opposed to the charge point.
You can read the full Government response to the consultation here.