Fully Charged turns up the heat to "Stop Burning Stuff!"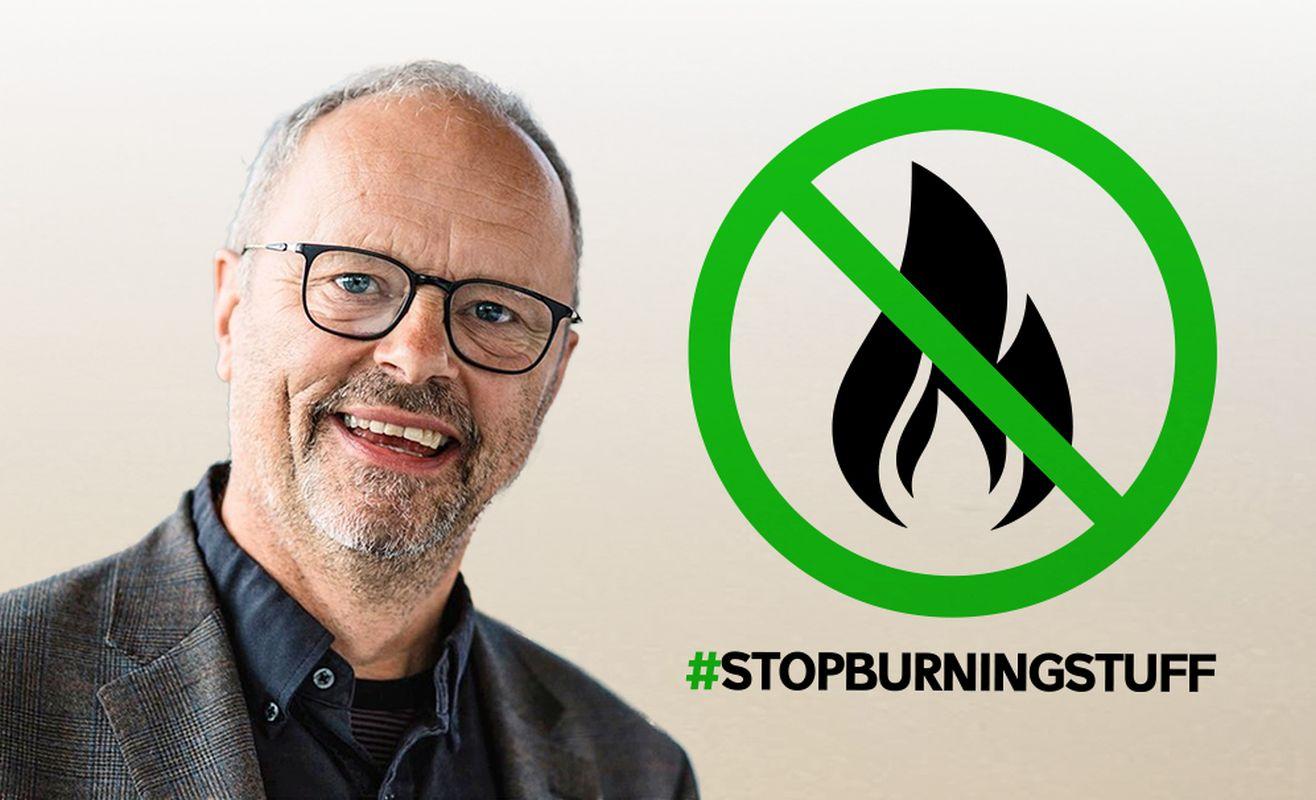 Joint CEO of Fully Charged, Robert Llewellyn sends out a blistering message to governments around the world to begin electrifying immediately with a clear manifesto
Ahead of world leaders gathering in Glasgow to attend COP26 to discuss the world's climate crisis, Robert Llewellyn who is joint Chief Executive Officer of Fully Charged, the largest electric vehicle and clean energy channel, is asking them to not waste this valuable opportunity and act now.
The team behind Fully Charged are demanding that electrifying every form of transport is by far the best solution for accelerating towards a net zero world. And, they've got the backing from some major players in the industry too, including: Octopus Energy, Britishvolt, GRIDSERVE, myenergi, Polestar, EAV, Kensa, Mixergy, Ripple, Tepeo and Volta Trucks.
In a statement, Llewellyn said:" I'm terrified of COP26 being a platform for posturing, posing and pontificating. We need action from leaders across the world today to curb the impact we're having on our planet. The crazy reality is, we already have all of the answers! Today, there are electric vehicles that are more capable than traditional cars; means of renewable energy generation that could easily fuel our lifestyles; and viable heating technologies that eradicate the need for gas. Our message to world leaders is simple – Stop Burning Stuff and Electrify Everything – TODAY!"
Llewellyn's statement was backed up by Fully Charged joint CEO Dan Caesar, who added: "As a global community, we're not doing enough to turn the tide on the use of combustion to fuel our lifestyles, heat our homes, and to transport us wherever we go. Often, people don't think they're burning stuff when they boil the kettle or switch on their heating. So, we're making it really clear to governments and consumers that we need to Stop Burning Stuff now as we shift to Electrify Everything."
Smart Home Charge editor, Danny Morgan also agrees: "Robert Llewellyn and the Fully Charged team have been instrumental in raising awareness of clean energy and transport solutions across the UK and the world. It is great to highlight positive changes happening in the world, but they are absolutely right when they say this transition needs to accelerate," he said.
The Fully Charged special episode of Stop Burning Stuff went live on their YouTube channel today at 8am and can be viewed here
While the Fully Charged manifesto can be downloaded here