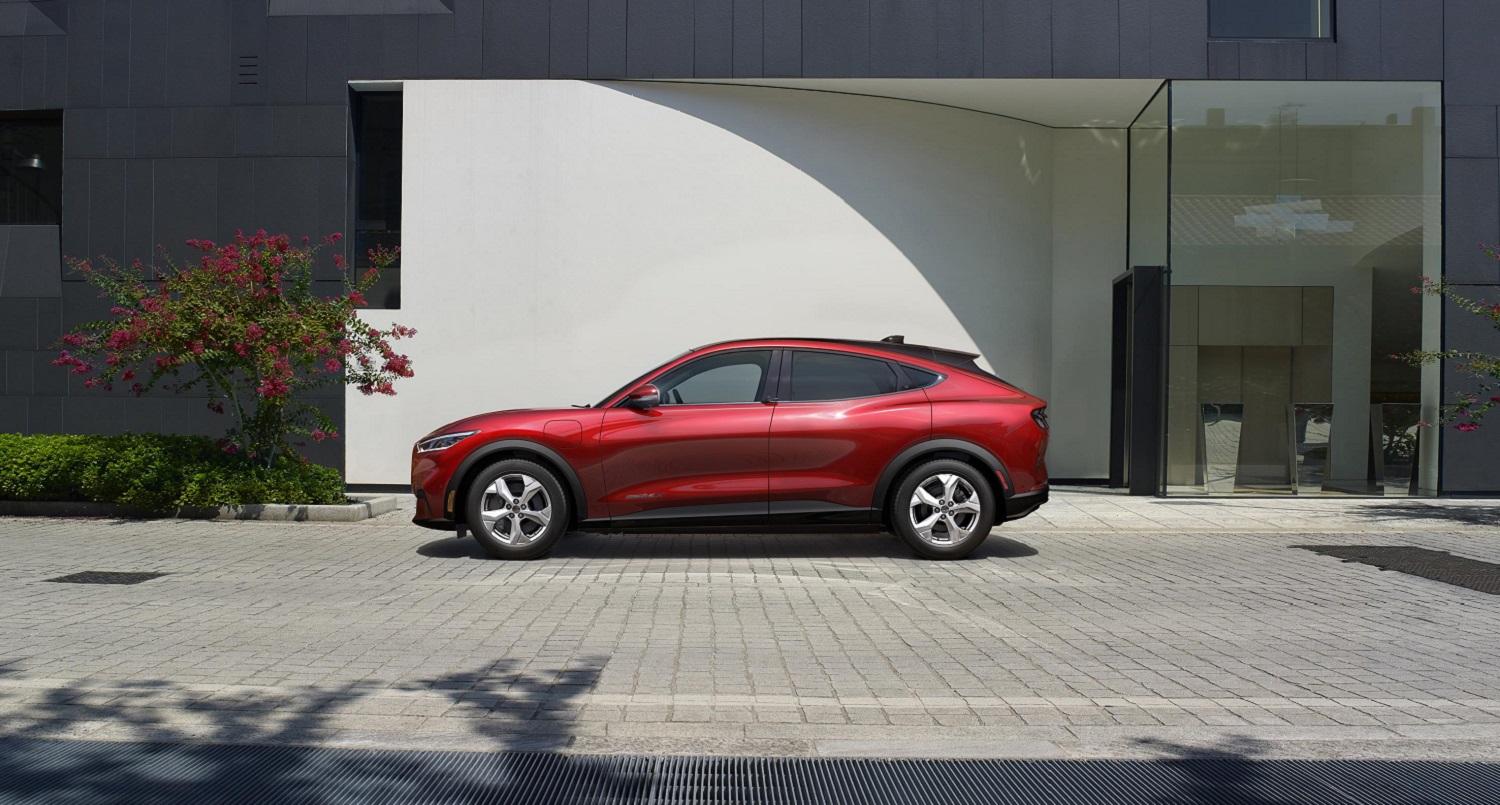 Ford Mustang Mach-E has 370-mile range. Orders open now.
22nd Nov 2019 Danny Morgan
---
Ford unveiled its first from-the-ground-up electric vehicle, with the Mustang Mach-E expected in Europe by the end of 2020.
Though it takes the Mustang moniker, the Mach-E is an SUV in both style and size, although the slick back looks give it a sleeker profile.
However, the Mustang Mach-E is targeting performance more befitting of its namesake. Ford claims the launch edition will have 332bhp while a future GT version will have a lung-bursting 459bhp. In fact, the GT will blitz 0-62mph in less than five seconds.
The top-range version of the vehicle is targeting 370 miles range with the initial launch models offering a choice between rear-wheel or all-wheel drive.
Entry-level rear-wheel drive models feature either a 75kWh or a 99kWh battery, offering 254bhp and 285bhp respectively. The all-wheel drive model also offers the same battery options with 254bhp and 332bhp.
Imitation the sincerest form of flattery
There are no prizes for guessing where some of the inspiration has come from for the interior and dash. The Mustang Mach-E sports a 15" touchscreen, which may be familiar to Tesla owners and fans but is quite the departure for Ford. One difference here includes the physical dial embedded into the screen for more tactile functionality and control.
There are still some physical buttons, which are mostly concentrated on the steering wheel for easy access. There is also a small screen in front of the driver.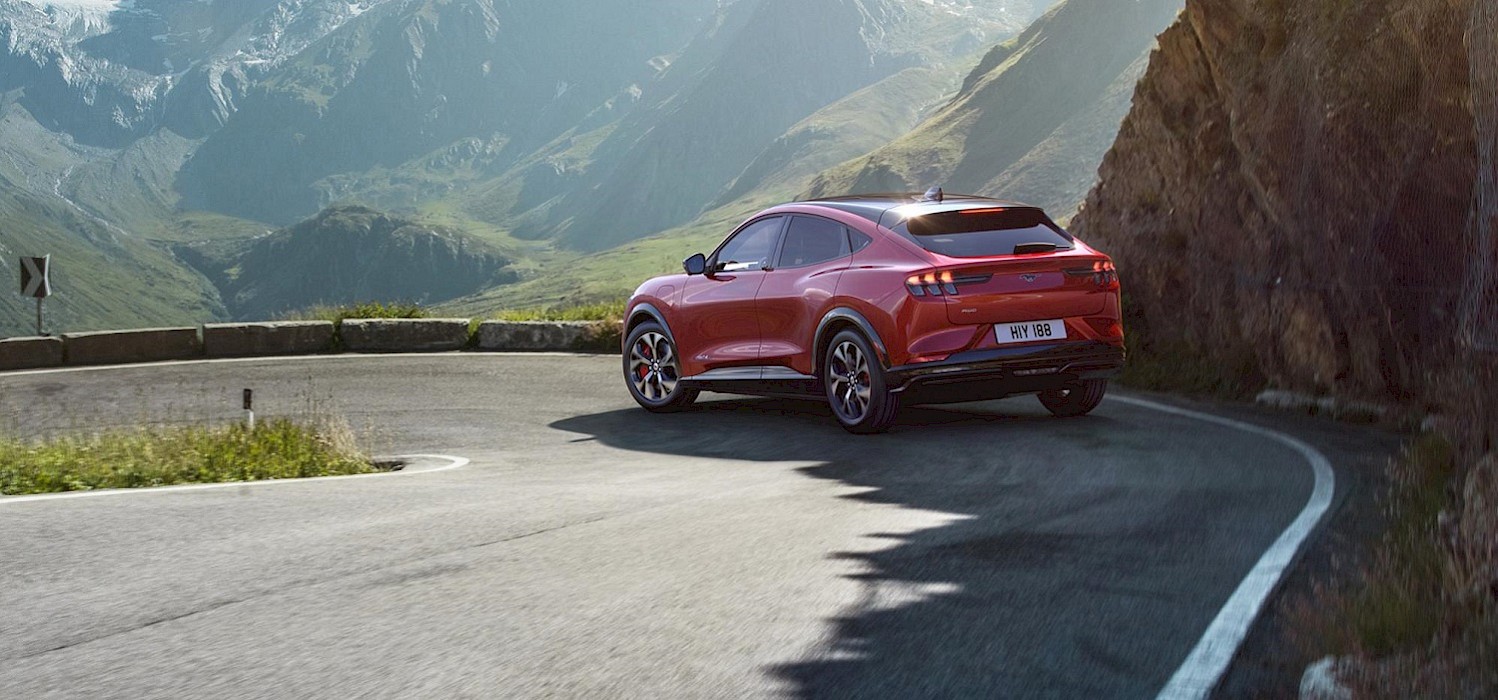 Charging and price
As Ford correctly recognises, most drivers will do 80 per cent of their charging at home. With this in mind, Ford is also launching its own Ford Connected Wallbox charging solution allowing drivers to charge their vehicles at up to five times the speed of the standard three-pin plug.
Prices in the UK are expected to start at around £44,000 for entry-level models, although Ford is yet to confirm pricing.