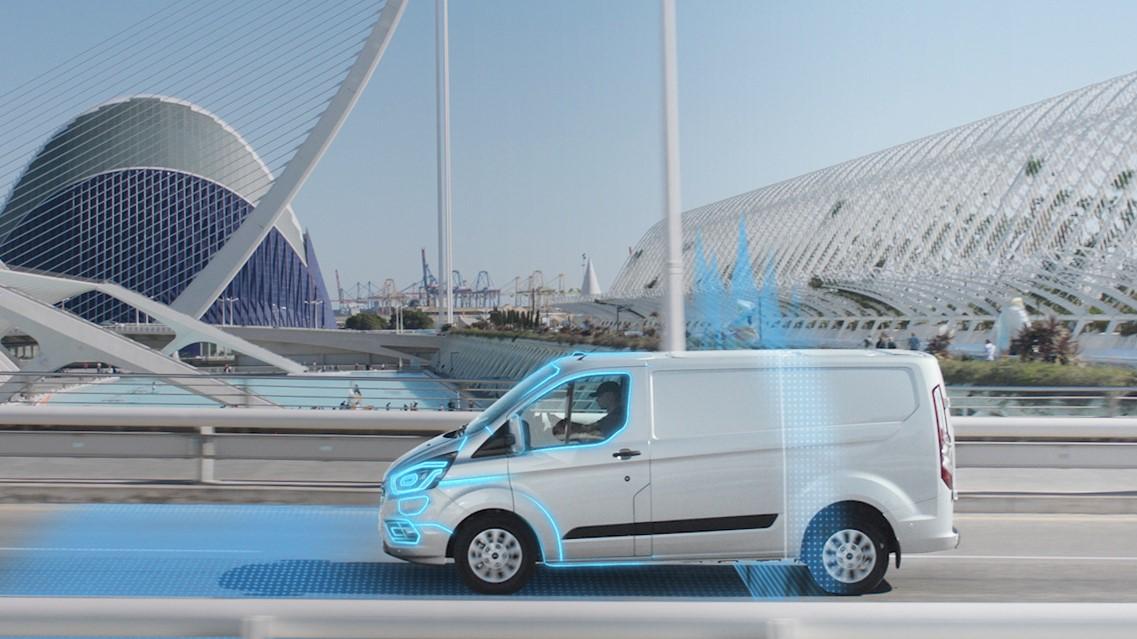 Ford adds automatic electric mode to new Transit PHEV
4th Aug 2020 Danny Morgan
---
Ford has updated its Transit plug-in hybrid van to take advantage of live location data and automatically switch to pure electric mode.
The new Ford Transit Custom plug-in hybrid van will now come with the option of geofencing technology.
With the use of live location data, geofencing enables drivers, fleets or businesses to "fence off" certain areas to restrict the vehicle to electric-only mode for example.
This is particularly useful for plug-in hybrids which use both electric and petrol power. Geofencing technology means the driver does not have to manually switch between hybrid and full electric modes when entering urban areas or ultra-low emission zones (ULEZ).
Ford says that the technology does not only apply to city centres, but can also be used to create "green zones", such as near schools or warehouses. When the vehicle enters the green zone, it will automatically switch to electric only mode to help reduce emissions in the area.
Once it leaves the green zone, the vehicle will switch to the most appropriate drive mode.
New versions of the Transit Custom PHEV and Tourneo Custom PHEV will be fitted with geofencing modules as standard, while existing vans can be retrofitted with the module.