First 100% electric Cupra goes into production at German plant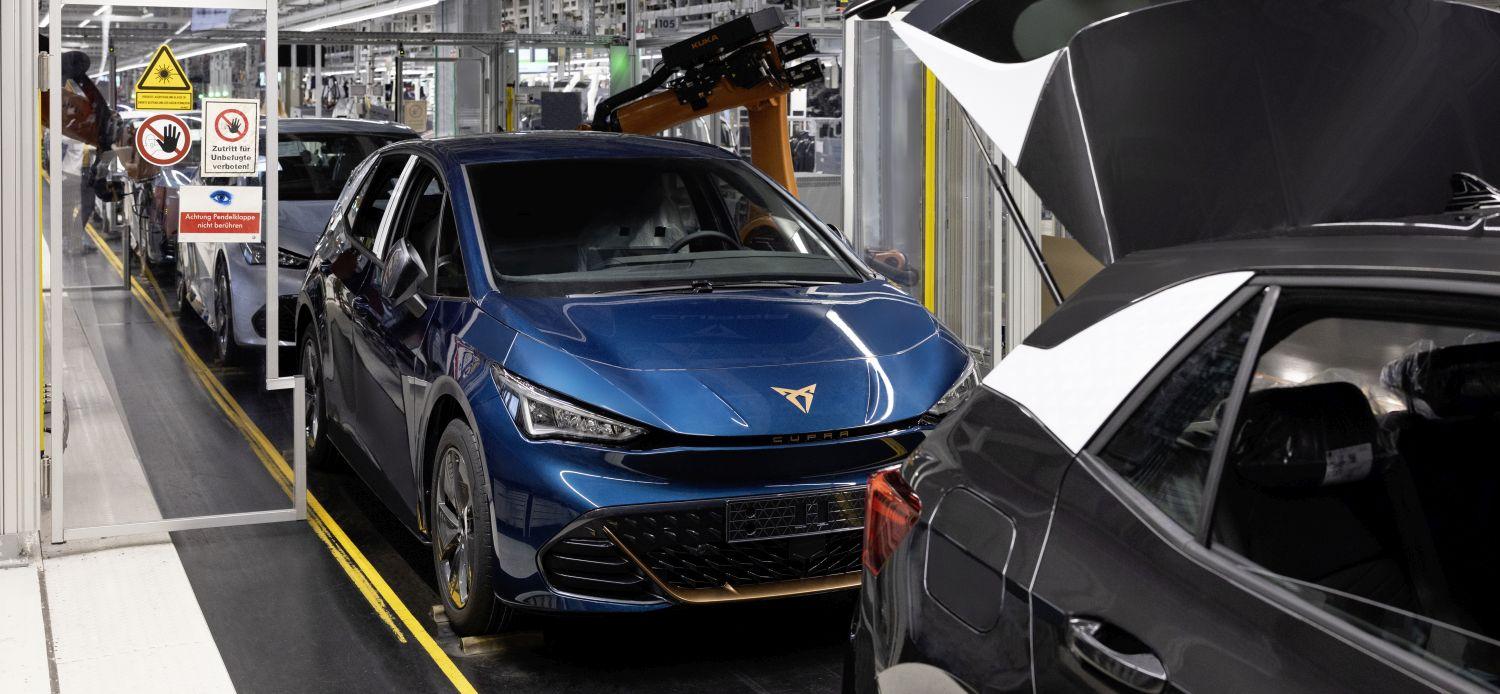 Announced plans will see this exciting brand becoming fully electric by 2030
Production has already started on the first 100% electric vehicle by Cupra at the Zwickau plant in Germany. The Cupra Born marks the first 100% EV for the brand and is expected to draw in the crowds when it launches at Automobile Barcelona 2021 on September 30th.
The exciting hot-hatch prides itself on not only being fully electric but is also the brand's first model to follow a net CO2 neutral concept. Energy from renewable sources will be used in the supply chain, while the bucket seats are to be manufactured from sustainable materials obtained from the Mediterranean Sea. In doing so, the Cupra Born will also contribute to the reduction of CO2 emissions, meet all European targets and provide care to the circular economy and Mediterranean environment.

CEO Wayne Griffiths said: "With its emotional design and electric sportiness, The Cupra Born is the impulse of the company's transformation and start of Cupra's electric offensive. Producing our first 100% electric model in Europe's largest electric vehicle factory will provide valuable lessons as we look to build electric vehicles in Martorell from 2025 onwards. Our ambition is to produce more than 500,000 urban electric vehicles per year in Spain for different group brands."
Volkswagen Group's Zwickau plant is their first for 100% electric vehicles and is considered the largest and most efficient in Europe. It produces 1,400 EVs per day, with an annual production of approximately 330,000 units per year. As well as the Cupra Born model, Zwickau also sees the VW ID3 and ID4, plus Audi Q4 e-tron and Sportback e-tron models rolling off their production line.