First reviews for Mercedes EQS praise comfort, practicality and range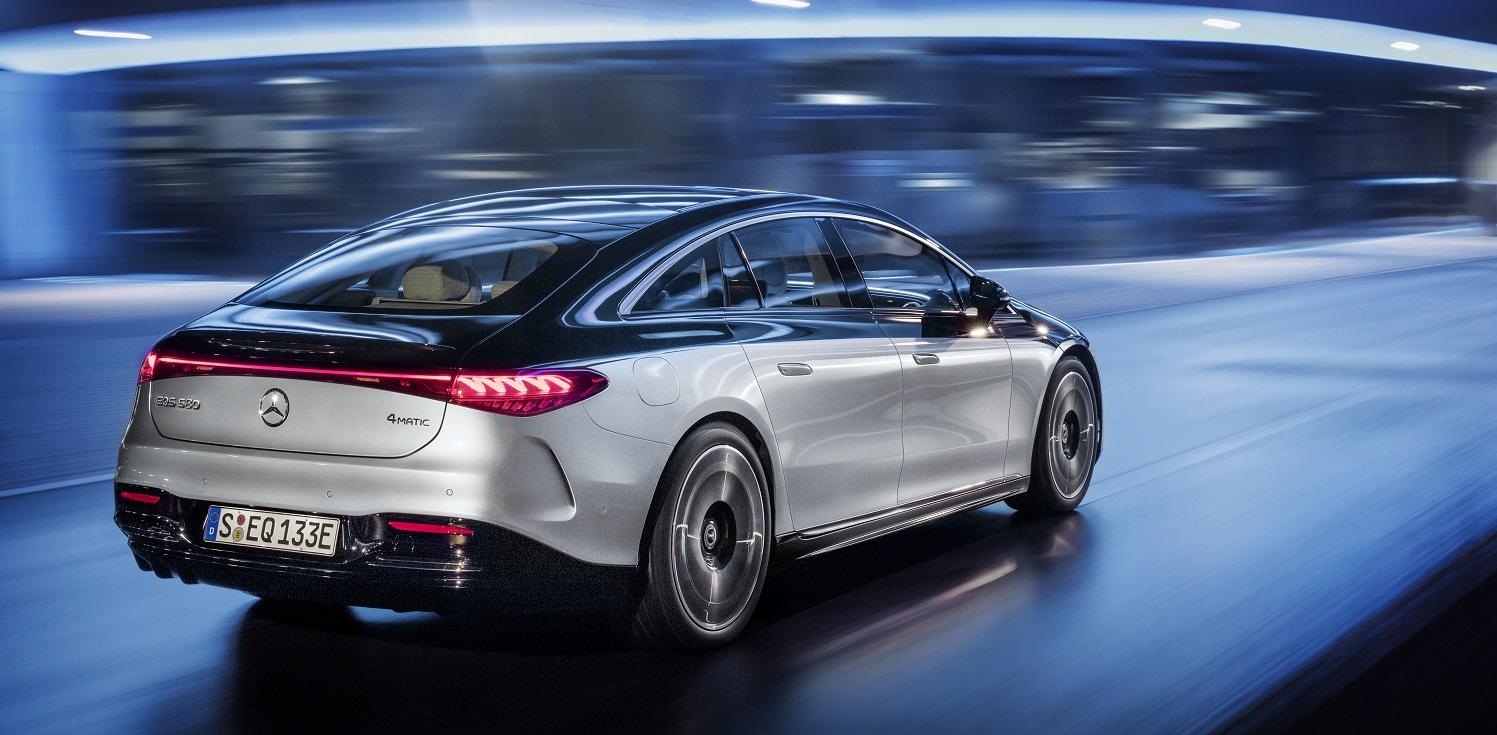 Early reviews of Mercedes' new all-electric EQS are in with very positive comments across the board.
The EQS is the first "proper" all-electric vehicle from Mercedes to be built on a bespoke EV platform.
Previous electric vehicles from Merc, such as the EQA and EQC, have been built on modified petrol or diesel platforms.
While both are excellent vehicles in their own right, the advantages of an EV are best seen on a bespoke all-electric platform.
With this in mind, the EQS is Mercedes' flagship electric car right now but also an indication of all its future EVs.
Just as well, then, that initial reviews are extremely positive with motoring journalists praising the smart design, superb comfort, class-leading range, but also the surprising practicality thanks to the hatch boot.
What did the reviews say?
The screen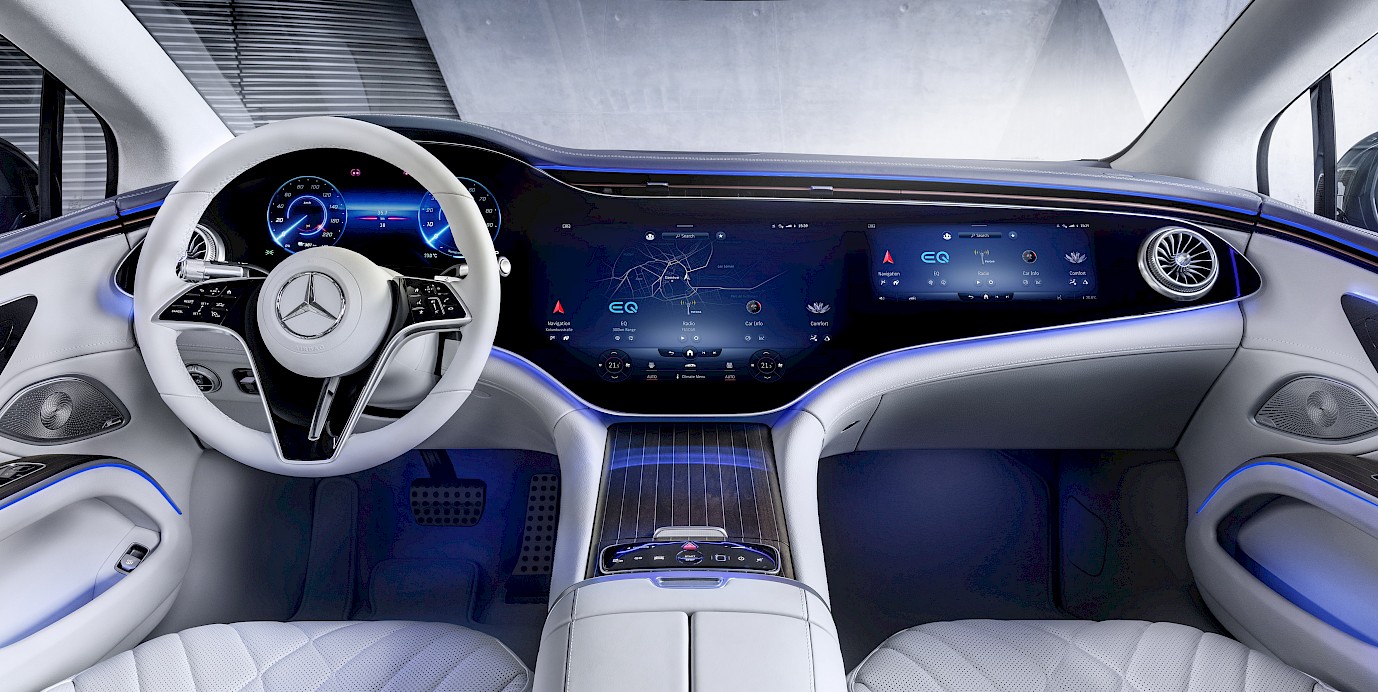 Journalists have praised the EQS' Hyperscreen – a mammoth (and optional) 141cm touchscreen that spans the entire dash. While technically three screens, the impression is one that is continuous offering a real wow factor.
There is legitimate scepticism around the obsession with large touchscreen in vehicles and the EQS' screens are both praised and criticised in equal measure - particularly around the ability to operate them easily while moving.
Autocar.co.uk said:
"While it's relatively intuitive to use at a standstill, we found it better to use Mercedes' impressively effective voice control than our fingers, both to avoid taking your eyes off the road and to avoid leaving greasy evidence of your hit and miss efforts. Experience would no doubt help. What's more, even on this greyest of days, there were also enough occasionally distracting reflections to make us pause to yearn for simpler times."
The interior
This is an electric S-Class in all but name. So, you'd expect the utmost luxury and top-end materials. It seems the EQS does not disappoint here either.
Autoexpress.co.uk said:
"As you'd likely expect, everything you see and feel – as well as much you don't – is built using the finest materials money can buy. Everything in the EQS – apart from the squishy, quilted leather seats – is rock solid, and while there's a familiarity to the switchgear, every button or lever seems to have been upgraded for Merc's electric flagship."
Whatcar.com reviewer Jim Holder was also taken with the automatic doors:
"Wow. Whatever thoughts, good, bad or in between, are in your head as you soak in some of the details from these photographs, it's impossible not to have to wind your eyes back in after you walk up to the EQS, the driver's door pops open automatically as it senses your approach (and shuts as you hit the brake pedal) and get comfy in one of its seats."
The drive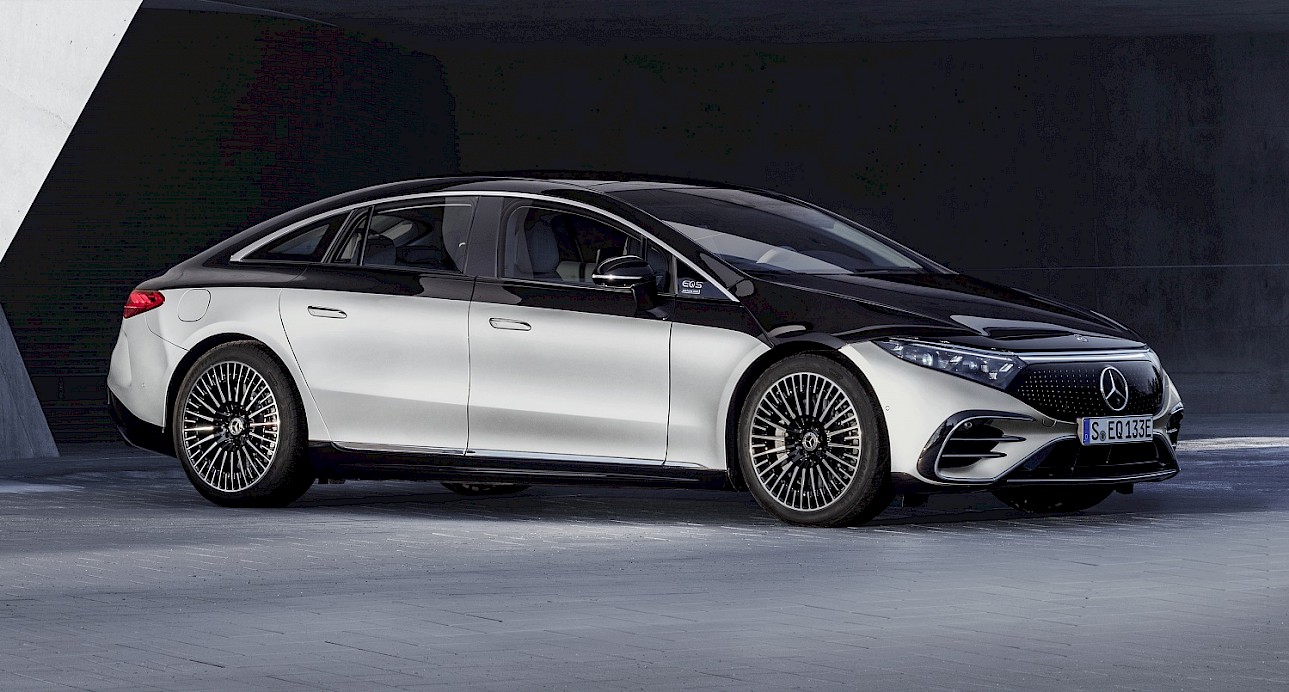 As with the interior, you expect refinement when it comes to driving and performance.
The EQS delivers this in spades, though a common thread between all reviews is that the petrol S-Class offers a slightly better ride.
The EQS is still mightily impressive judging by Autocar's comments:
"All of this [performance] is, of course, delivered in near silence, bar some wind noise at higher speed, and in ultimate comfort (the supportive, massaging seats and loads of space all round stand out). It's also impressively agile, with rear-wheel steering boosting its manoeuvrability at low speed and stability at higher speeds. In these respects, it's immersively and seductively luxurious."
EQS range
The 484-mile range claimed by Mercedes is the longest of any EV right now, pipping even the revised Tesla Model S due in the UK in 2022.
Real-world range is closer to the 420-mile mark, but this is still hugely impressive and should quash the range anxiety of all but the most sceptical of EV sceptics.
Practicality
Space abounds in the EQS, though reviewers noted that it cannot compete with the headroom on offer in the EQC thanks to the saloon's sloping roofline.
Boot space and access gets a grateful nod also. While luxury saloons tend to have large boot space in terms of volume, the boot lid restricts access and exactly what you can put in there.
Not so on the EQS as AutoExpress' Richard Ingram notes:
"The Merc's hatchback tailgate means it has its rivals licked when it comes to practicality, too. If you're used to feeding in bags and suitcases into a narrow saloon-style opening, the EQS's roof-hinged boot lid will come as something of a revelation. It opens to reveal a total load volume of 610 litres, or 1,770 litres with the rear seats folded – that latter figure beating Tesla's 1,645-litre maximum for its rival Model S."