First plug-in Octavia vRS to cost £35,020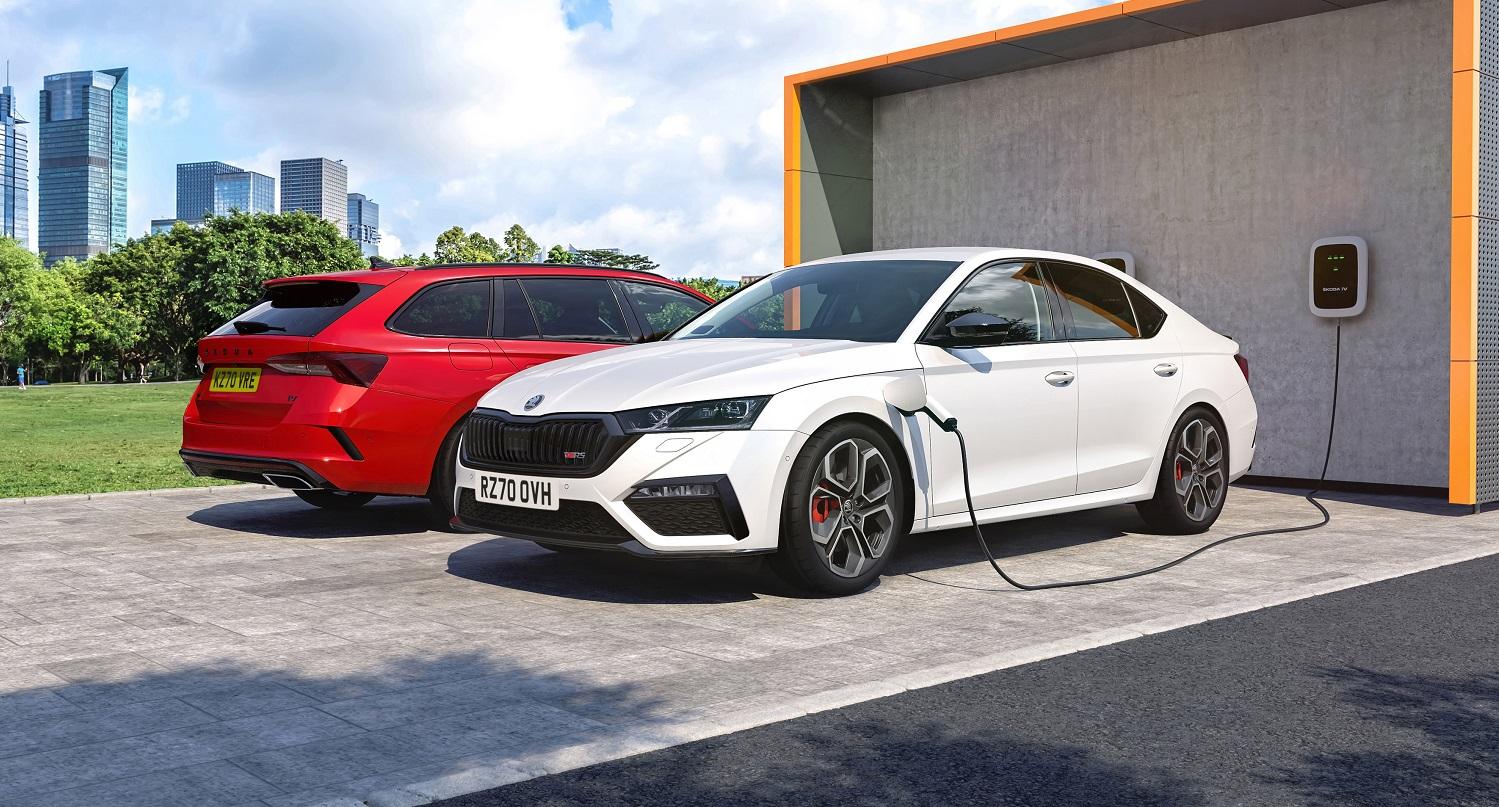 Skoda's first performance plug-in hybrid – the Octavia vRS PHEV – will cost from £35,020 and is available to order from November 3rd.
What is it?
The first Skoda Octavia vRS launched in 2001, powered by a 1.8-litre turbocharged engine from the VW Golf GTI and had an impressive 0-62mph time of less than eight seconds.
But nearly 20 years on, Skoda is launching its very first plug-in hybrid vRS model and it's starting with the Octavia once again.
What you need to know?
Performance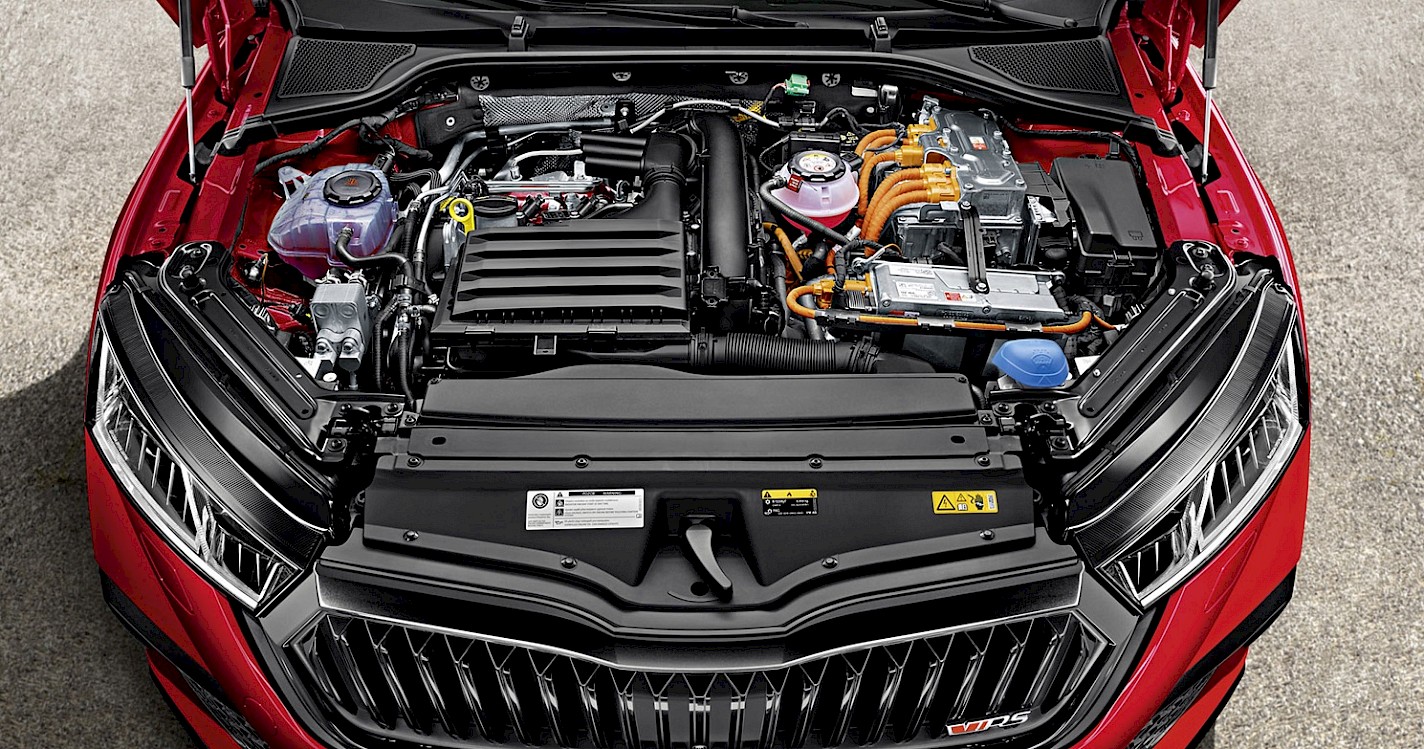 Other than being the first plug-in hybrid (PHEV) Octavia vRS, the thing we all want to know about any performance car is its performance.
The Octavia vRS PHEV combines a 1.4-litre petrol engine with an 85kW electric motor delivering a total power output of 245PS or around 240bhp.
It also develops a maximum torque output of 400Nm, which is 30 more than the previous Octavia vRS.
All that results in a 0-62mph time of 7.3 seconds and top speed of 139mph. Skoda says the new vRS PHEV will go from 50-70mph 2.2 seconds quicker than the previous petrol-only Octavia vRS.
Design and equipment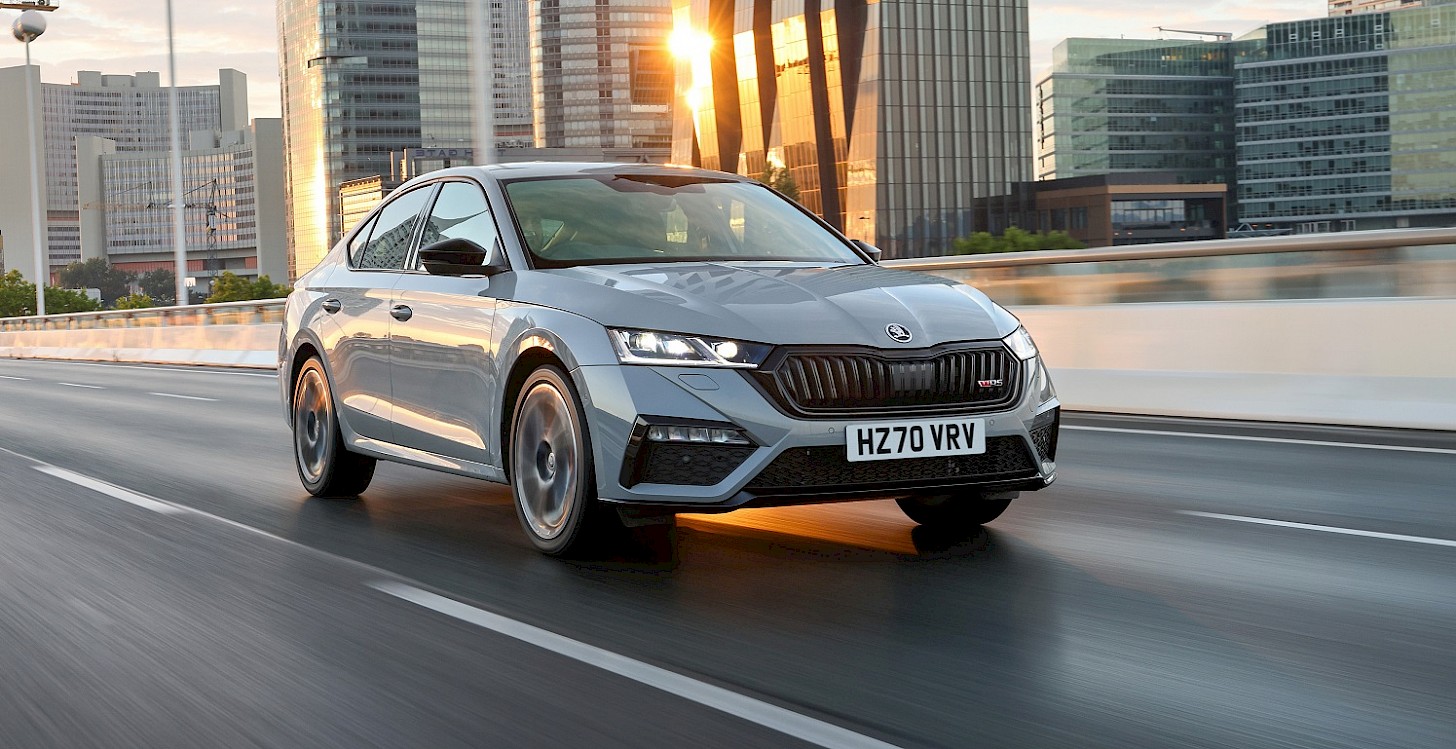 While performance differs between the petrol-only and PHEV model, designs remains more or less the same on both the hatch and estate versions.
You still get the familiar vRS black detailing, double-slat radiator grille, lower air diffuser, while the door mirrors, window frames are finished in a slick gloss black. There's also a nice little rear spoiler for a sporty touch, also in black.
Inside the driver will be greeted by a leather steering wheel with DSG flappy paddles, as well as a digital cockpit. The front is equipped with heated sports seats, which also bears the vRS logo.
Electric range and charging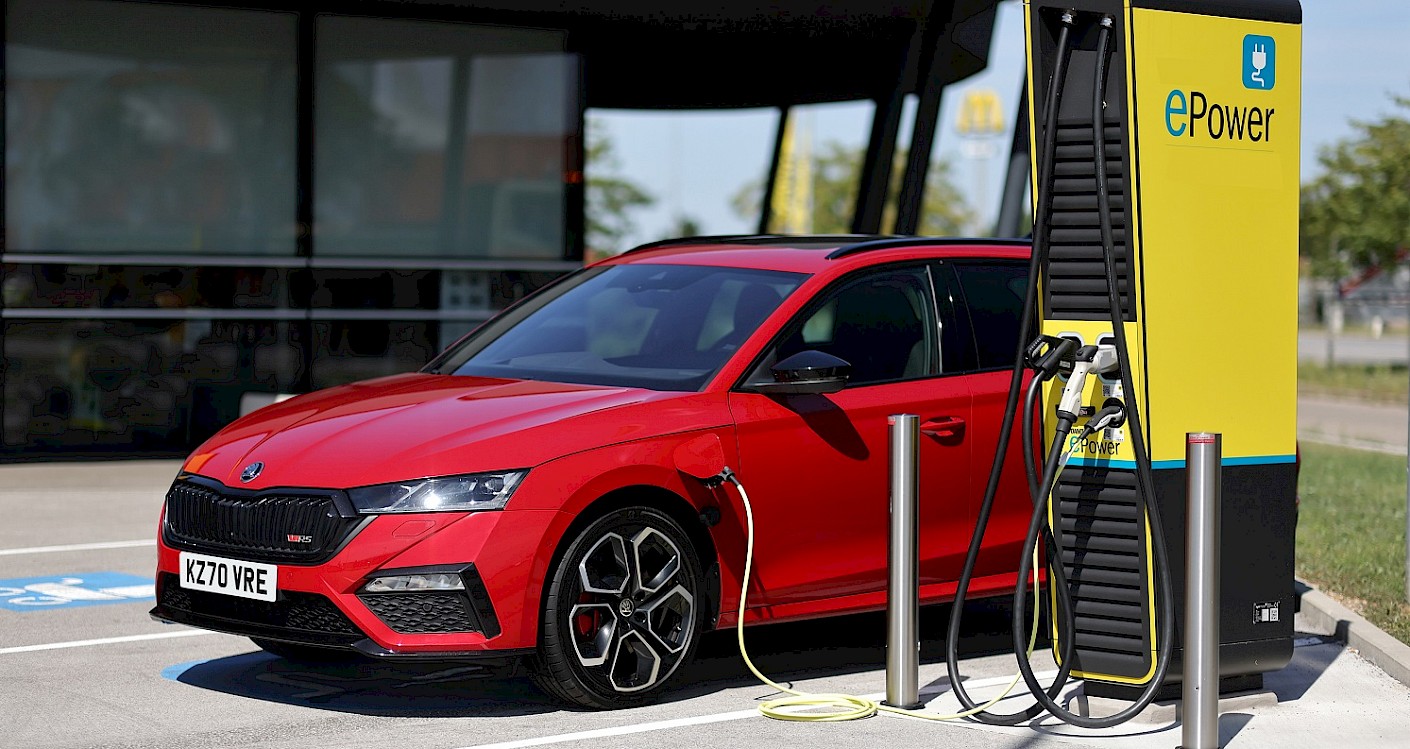 The 13kWh battery pack delivers around 39 miles of pure-electric range (WLTP). The Octavia vRS PHEV will charge at a maximum of 3.6kW when using a standard home charge point, meaning an empty to full charge will take around 3.5 hours.
You can compare chargers and find the right charge point for you on our charger page. Or if you're not sure where to start, why not check out our "How to Choose a Charger" guide.
Prices start from £35,020 for the hatch version or £36,220 for the estate.