First Mercedes electric van to make debut at Frankfurt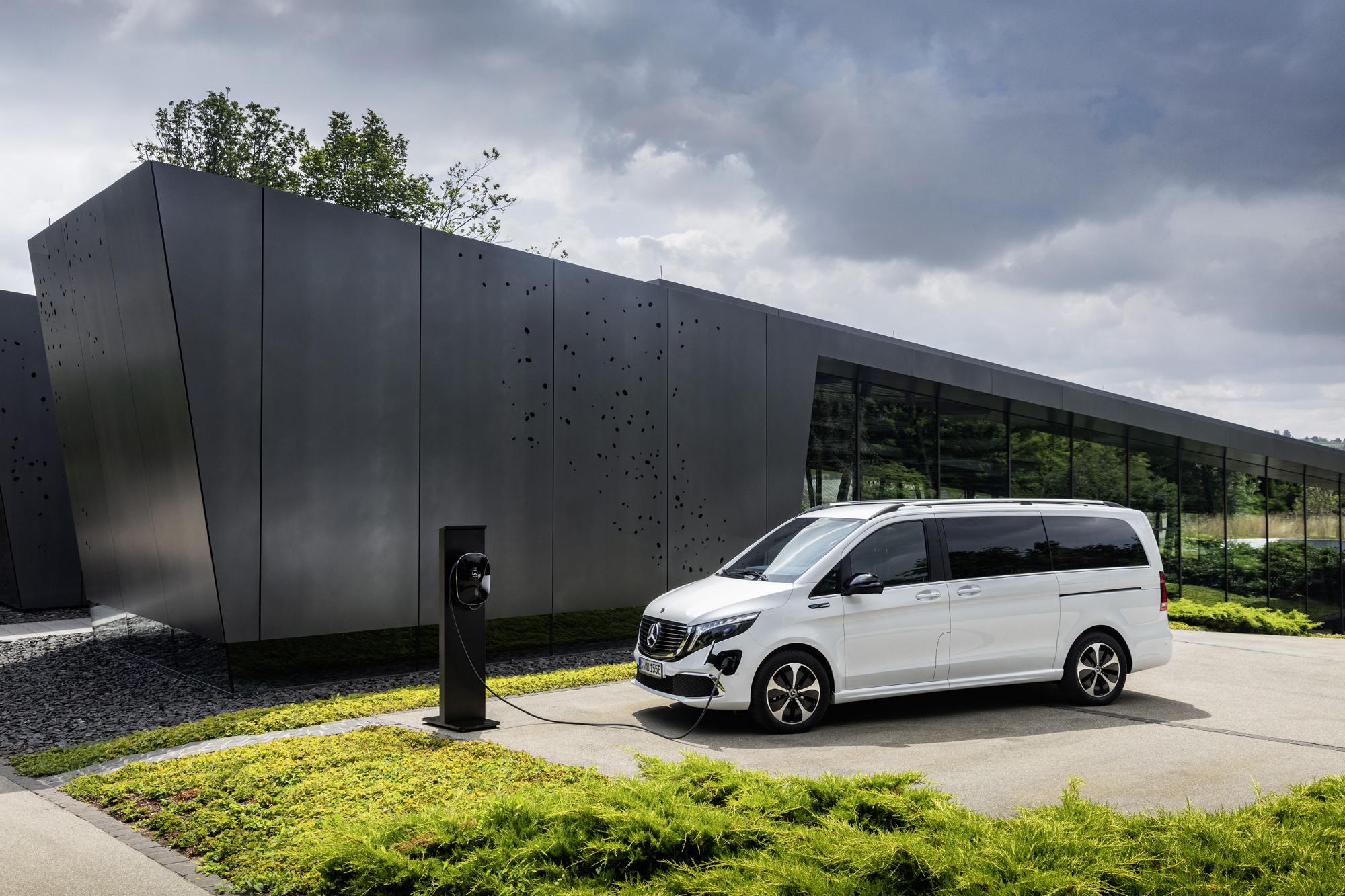 Mercedes' first all-electric MPV, the EQV, will be displayed to the public for the first time at the Frankfurt motor show in September.
The new vehicle is not the first foray into electric commercial vehicles – that award goes to the eVito and eSprinter – but according to Mercedes it is its first electric vehicle that is "positioned equally for private and commercial purposes", functioning as either a people carrier or commercial van.
The Mercedes-Benz EQV has a range of approximately 251 miles, while floor space has not been compromised thanks to the positioning of the battery. The new electric MPV has rapid charging capabilities for its 90kWh battery and Mercedes says it will charge from 10 to 80 percent in under an hour.
The premium people carrier also features regenerative braking to recoup energy into the battery. The strength of the regen can be adjusted via the paddles behind the steering wheel, while Mercedes says drivers will be able to just use one pedal on the highest setting – much like the e-pedal found on the Nissan Leaf.
As standard the Mercedes-Benz EQV is equipped with a water-cooled on-board charger (OBC) with a capacity of 11 kW, making it suitable for AC charging at home or at public charging stations.
Outside of the commercial setting, the vehicle can be configured to include six seats, while the vehicle the bench seat configuration will mean the EQV can carry up to eight people.
According to Mercedes, drivers will also be able to rapid charge and pay with a simple invoicing system as well as having access to the pan-European Ionity network which will have 400 rapid charging stations in Europe by 2020.