Fifth Gear presenter "Taycan" to next level by new Porsche EV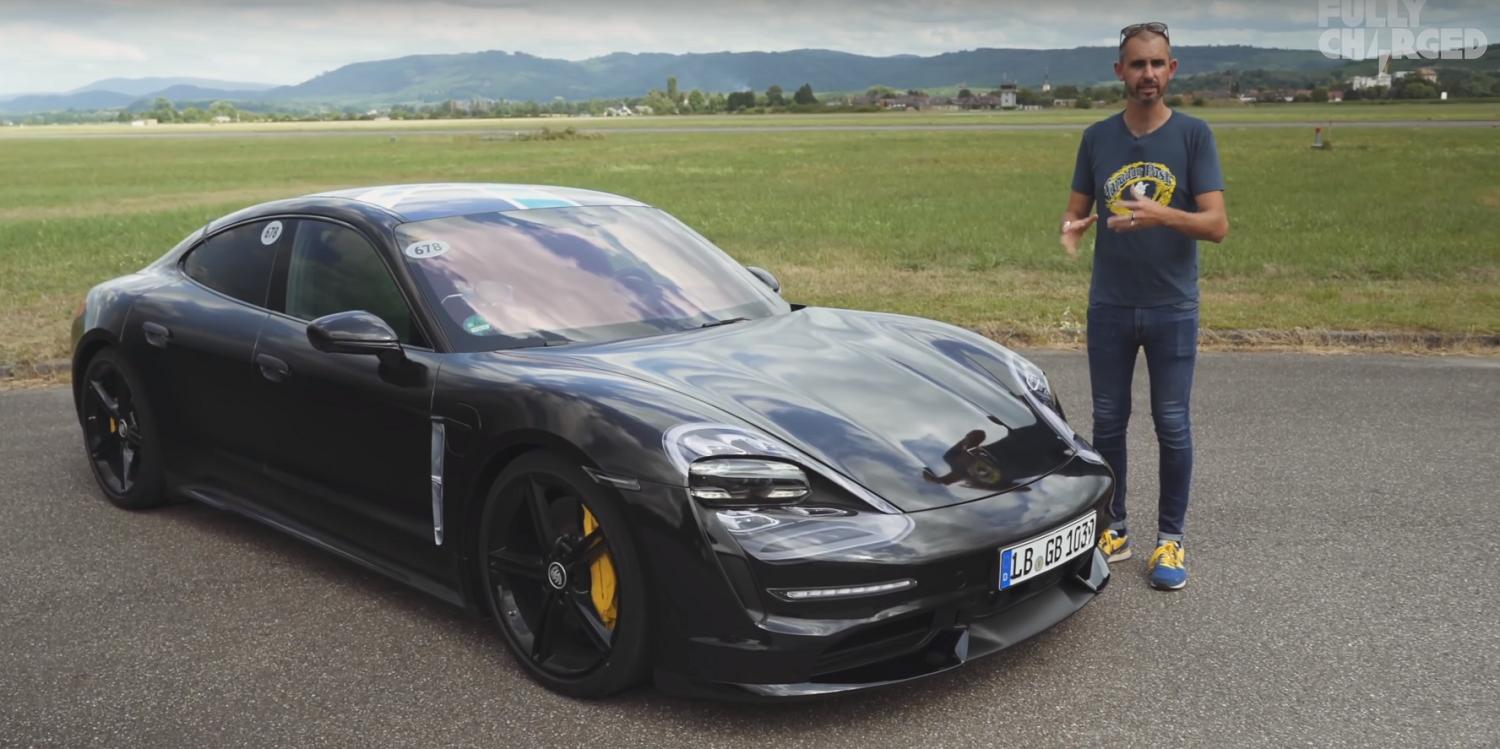 In a world exclusive, Fifth Gear and Fully Charged presenter Jonny Smith took Porsche's first all-electric car - the Taycan.
Hype has been building around the Taycan – dubbed the electric 911 in some quarters – for a while. With Porsche aiming for more than half its sales to be electric vehicles by 2025, a lot is riding on the Taycan – it needed to make an impression in other words.
It certainly left an impression on Fully Charged presenter Jonny Smith, who took the Porsche for more than a few 0-60 (and beyond) launches. You can see the video below.
The Taycan reaches 0-62mph in an impressive three seconds (just over) and to 124mpg in under 10 seconds. The four-seater coupe features a 96kWh battery with twin electric motors producing a massive 649lB ft of peak torque.
The car is also practical with a targeted range of 320 miles and a zero to 80% charge time of 40 minutes.
The launch price of the Turbo model will be approximately £130,000, while a slower version is planned which will start at about £65,000.