Fiat launches new E-Doblo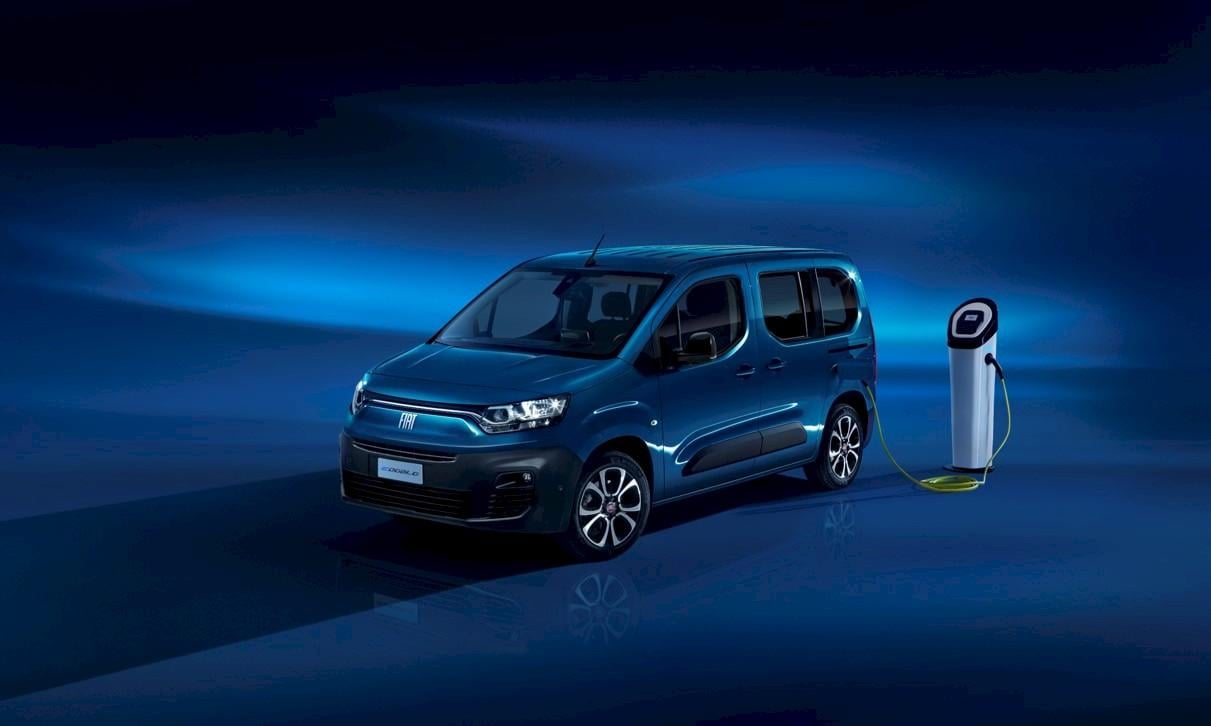 Fiat has announced the Doblo, which includes a fully electric version.
The UK market will see two lengths with two different configurations (Van and Crew Cab), and Fiat is making a big play of its 'magic' features.
The first is Magic Cargo, which allows for a 0.5 m3 increase in cargo volume and the possibility of loading long objects like pipes or ladders reaching up to 3.4 m of load length. For more space, you can raise the seat on the passenger side and use the compartment underneath for boxes or fragile objects. There is also a rotating tray table to turn the Doblò cabin into a mobile office.
The second magic item is the mirror, which is a 5inch digital rearview mirror providing three different views: a rearview mirror, a complete view of the blind spot area and a rear parking camera view all of which aim to improve visibility and safety. There's also the magic plug, which allows you to use the electricity in the battery for specific conversion needs like a cargo fridge or a workbench for power tools.
Compare destination charging costs
Compare the charging costs of the UK's most popular destination charging networks using our destination charging cost comparison tool,
What about the details?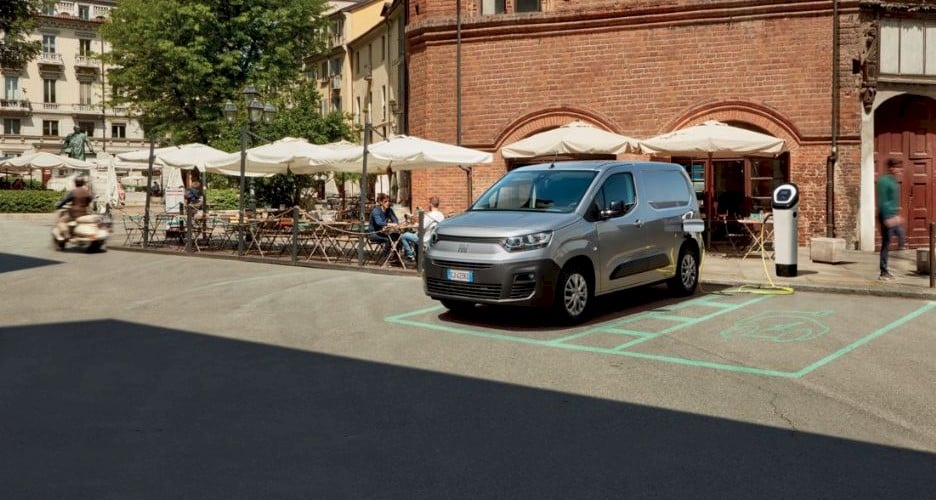 Both wheelbases have an 800kg payload, and space to load two Euro-pallets. The long-wheelbase version has a maximum volume of 4.4m3, while the Crew Cab long-wheelbase body allows unique modularity between seat and cargo space, thanks to a sliding bulkhead, which enables to modulate cargo space or passenger seating as needed.
The E-Doble is equipped with a 100kWh electric motor and a 50kWh battery, allowing for more than 173 miles of range. It has a top speed of 80mph and 260Nm of torque, and in rapid charge mode (up to 100kW) you can top up the battery to 80% in 30 minutes.
You can choose between three different modes: normal for, well, normal traffic, Eco for better economy and power for peak, well, power.
How safe is it?
Fiat says it offers 17 safety features and advanced driver assistance systems (ADAS), which puts it at the top of the segment. The systems include automatic recognition of traffic signals; active safety brake, which is activated to reduce the risk of collision; lane-keeping assist, which warns the driver if the vehicle leaves the lane and then gradually brings the vehicle back to the correct position; driver attention alert, which monitors the driver's level of attention and signals when it is the moment to take a break.
The LCV (Light Commercial Vehicle) version of the Doblo is offered with a Grip Control System, which can deal with snow, mud or sand, while the hill descent system can control the Doblo on gradients of more than three per cent. There are also front and rear parking sensors, plus a rear camera, and a heads-up display.