Extreme conditions hamper testing of Audi's RS Q e-tron in African desert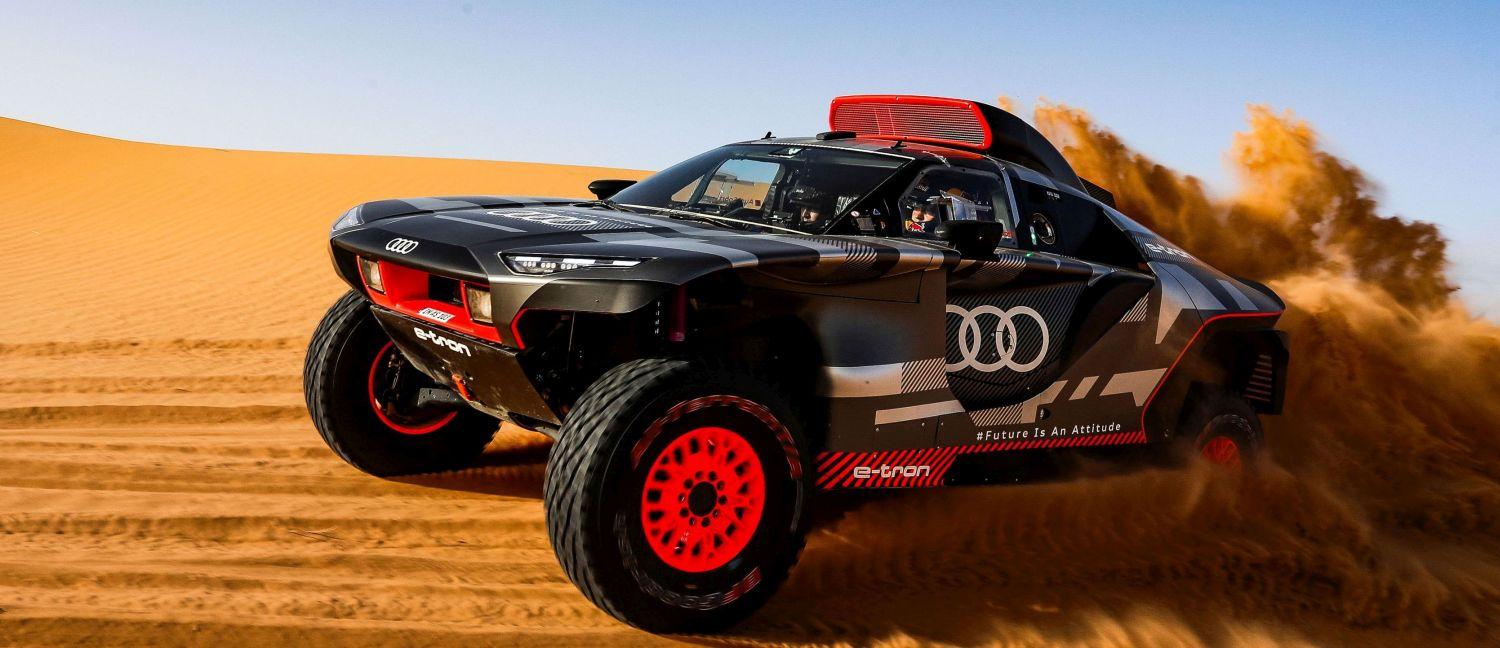 Heat and sandstorms prove to be demanding
Audi have just completed testing of their RS Q e-tron vehicle ahead of its debut in the Dakar Rally, scheduled for early 2022. The team, consisting of Dakar record winner Stephane Peterhansel, Carlos Sainz and Mattias Ekstrom, all took it in turn being at the wheel of the highly complex prototype. However, the two weeks spent testing in Morocco, the team experienced problems.
Team principal of Q Motorsport, Sven Quandt said: "The thermometer climbed to well over 40 degrees Celsius at times. Sandstorms repeatedly hampered the testing too, but the high temperature problems will need to be resolved before the next testing stage."
Andreas Roos, who is responsible for factory motorsport projects at Audi Sport added: "We deliberately went to Morocco to test our concept under the most extreme conditions. The drivetrain along with other components were pushed to their limits, even beyond the heat. It also showed we still have a lot to do before the Dakar Rally."
The high-voltage battery was specifically developed for the Dakar Rally. "It's all about optimum temperature management and being able to call up the battery's maximum performance," added Roos. "We are learning with each test and that's exactly why we are going to the desert with an electrified drivetrain."
Audi is making considerable headway with its electrification programme and is now the biggest manufacturer of electric vehicles among the three German premium brands. By 2025, Audi will offer more than 20 models with all-electric drive worldwide and achieve around 40% of its sales with electrified variants.
See the Audi RS Q e-tron in action here